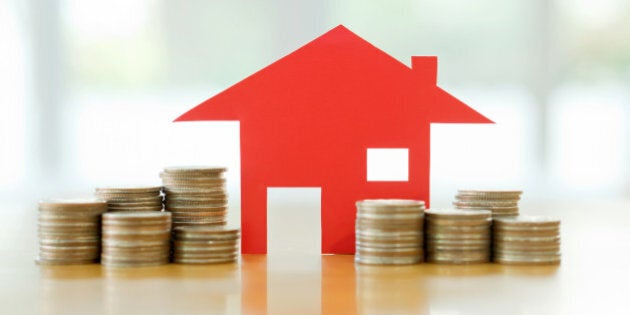 A decade ago when I was considering a future in politics, one of the people I spoke to as I made up my mind was the former Mayor of Toronto David Crombie. He asked me why I wanted to run and my reply was blunt. I want to build housing. The 'tiny perfect mayor' took a tiny pause and said "well you've picked the right level." I was thinking of running for city council.
The reason city council was -- and is -- the right place to build housing is straightforward. City council regulates land use and in doing so is the right level of government to edit proposals to include innovative forms of housing -- even when there are no senior levels of government willing to fund new ideas.
As a former federal minister, Crombie believed that there would never be a new national housing program. He was worried that after the collapse of previous programs the cost and size of launching a new federal strategy would forever be beyond the reach of parliamentarians. Cities on the other hand were free to innovate and experiment on a small scale. He supported my candidacy.
One of the first opportunities to create housing for vulnerable people came when a developer was asking for additional density for a project already approved on King Street west. After taking the request for a half dozen new floors through a community process and agreeing on a new building design, I asked the developer to renegotiate the public benefits agreement.
The bonuses for additional density are known as section 37 agreements. Traditionally, local city councillors and the planning department make decisions to spend the new dollars on local amenities. I asked the developer to spend the dollars on social housing inside the project. The developer agreed.
What happened next set the template for a dozen similar agreements over the next few years in the downtown ward that I represented. The developer reached out to Kehilla, a non-profit housing provider that serves Toronto's Jewish community.
Fortunately, it was led by a former city planner. The organization immediately recognized the opportunity to create housing that was affordable, integrated into the community, and capable of providing a public benefit and security for individuals with needs.
Complex legal agreements and new language were developed to bring the units forward. Legislation that governed the Condominium Act was adhered to, planning act requirements respected, new tenant models were explored and public 'ownership' secured as the units were designed and the building made its way through the approval process.
In the end, a half dozen families were delivered the housing they needed, the developer contributed social good instead of just funds, and the city's planning department found a way to create inclusionary zoning without requiring a massive provincial overhaul of the municipal act.
The same process was followed to create a new co-op in a tower, worker housing in a hotel, units for visiting staff at a university were secured, and new units in a new building were added to an existing multi-residential public housing neighbourhood -- all of these projects built on the Kehilla experience.
David Crombie was right. Local government could build public housing on its own without senior levels of government support.
David Crombie's worries about federal interest were unfounded. A new national housing strategy is possible. Armed with the experience gained at city hall and the support of downtown communities who have played a key role in supporting the ward 20 experiments, I sought a seat in parliament and helped fashion a campaign platform that included a commitment to a create a new national strategy.
Consultations are taking place now. Part of a successful program will build on lessons learned in downtown Toronto taught by a dedicated and visionary social agency, a smart and flexible developer in the private sector, and a public sector willing to experiment.
What the new national housing strategy must now do is find a way to accelerate and amplify these valuable lessons and achievements with new investments and spread them from coast to coast to coast.
Adam Vaughan is the MP for Spadina-Fort York in Toronto and the Parliamentary Secretary to the Prime Minister for Intergovernmental Affairs. He will be taking part in a panel discussion on affordable housing organized by the Kehilla Residential Program called Sukkahville 2016 at the Design Exchange on Thursday, September 22 at 7.30pm.
Follow HuffPost Canada Blogs on Facebook