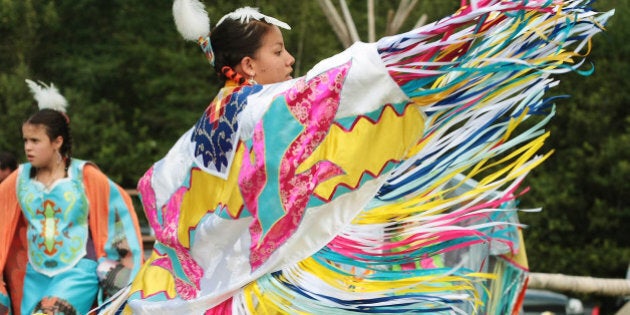 George Paul cried in a way he hadn't cried before. It was 1982 and he had travelled from New Brunswick to the plains of Alberta and Saskatchewan in search, he says, of his "original culture." That culture came to him in an onslaught of ceremonial prayers, song, dance and speeches during the World Assembly of First Nations, a momentous eight-day gathering of reportedly more than 25,000 aboriginal people from across North America -- the largest such collection ever.
It took place in Regina and Paul says he was awed by the level of participation but also disconsolate because his own community, the Mi'kmaq of the Metepenagiag Nation in New Brunswick, were not demonstrating pride in their heritage the way other aboriginal groups showed.
His community had lost enthusiasm, in part because the spirituality of its people was not valued nearly as much as their ability to manufacture arts and crafts for sale to other North Americans and visitors from overseas. After attending the World Assembly of First Nations, which was perhaps the first significant example of an aboriginal-led tourism initiative on the continent, Paul remained in the Canadian prairies, seeking a way to help the people of Metepenagiag. The first piece of the answer came to him in a vision during a sun-dance ceremony north of Edmonton.
"I remembered I stopped and was completely still. Someone came up to me and asked if I was OK. I was only focused on this vision I was having. It was of native people dancing and coming over a hill dressed in regalia. They were from all over North America, all of these different nations, in unison, and leading them was a Mi'kmaq person dressed in Mi'kmaq designs," Paul recalls.
One of the elders at the ceremony told him he needed to explore that vision further, advising it would lead him to the deeper answers he sought. He travelled to the Kootenay plains, a sacred aboriginal region northeast of Banff National Park. It was there, while at his most desperate for an interpretation of the vision, that he wept.
"I was trying to think how I could help my people and the answer wasn't coming to me. I remember I was lying down and I began to cry and the crying was like a lament. I was crying for my people. That crying became the base for the song," Paul says, explaining the origin of the Mi'kmaq Nation honour song, which features wailing and chanting in the aboriginal group's language. According to Paul, the translated lyrics include these words:
"Let us honour the people we are,
My people let's come together,
In the manner that the creator has given us here on earth."
The honour song has been among the elements that has galvanized the Mi'kmaq community during the last 30 years. A group that once struggled for ways to celebrate their heritage is starting to flourish, thanks to a renewed commitment to educate children on Mi'kmaq culture and language, as well as entrepreneurial initiatives driving aboriginal tourism in Canada's Atlantic provinces.
The Mi'kmaq hosted the 2016 Aboriginal Tourism Association of Canada (ATAC) annual meeting in Membertou, a community of about 1,000 people in Nova Scotia that is one of North America's leading First Nations success stories. Membertou has a large hotel and conference facility, the Hampton Inn by Hilton, and entertainment complexes as well as a heritage centre featuring sweat-lodge ceremonies and historical finds.
Membertou and surrounding Mi'kmaq communities on Cape Breton Island are emerging as increasingly popular tourism destinations. The area, along with nearby Fortress Louisbourg, ranks No. 9 on the Vacay.ca 20 Best Places to Visit in Canada for 2017 list. Travellers are seeking an immersive and authentic experience. Such experiences come naturally to aboriginal communities. In contrast, many other locations have for years built their tourism products around manufactured landmarks that are not always representative of a sense of place or of its people (think the CN Tower in Toronto or the corny carnival-style attractions on Clifton Hill in Niagara Falls or the gimmicky souvenir shops in any major city). Aboriginal products are focused on the people and how they live.
ATAC CEO Keith Henry told attendees at the conference held in December that destinations such as the Mi'kmaq communities are examples of the opportunities across the country. He estimates by 2021 aboriginal tourism in Canada will account for $300 million in annual gross domestic product and employ 40,233 workers. That's a massive growth from $20 million in GDP in 2005.
"I came for a hockey tournament here last year. I left more bruised and battered than when I arrived," Henry joked about his 2015 visit to Cape Breton, an island the Mi'kmaq call Unama'ki, or "Land of Fog." "What I remember, though, was sitting in the locker room and all of these young men began speaking the language. Their language. Everyone spoke the Mi'kmaq language. I've never seen that. In all my work across this country I have never seen that much cultural power and that is what's going to make tourism work here."
More than one person in Membertou points to George Paul's honour song as a milestone in the re-emergence of the Mi'kmaq culture.
"People say to me, 'You know, that song helped me out," George says. "They say it helped them spirituality, it helped them come back to the language. Some even say it helped heal them. It's a big change from saying we are only about making arts and crafts. You know, culture is about songs, dances, ceremonies, a way of life, and the food we eat. It's not a display. It's about who we are as a people."
Follow HuffPost Canada Blogs on Facebook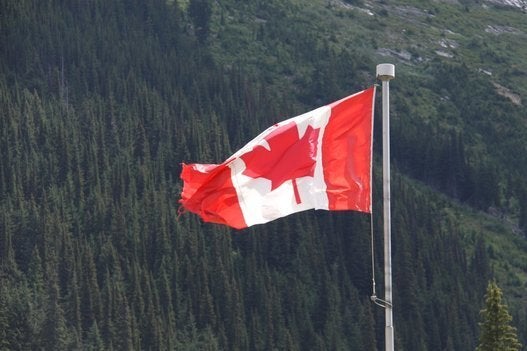 11 Facts About Canada's First Nations