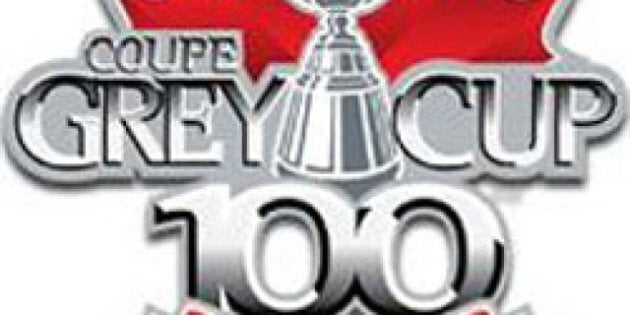 The Argonauts and Stampeders will battle it out on the gridiron for CFL supremacy on Sunday, but which of the finalists in the 100th Grey Cup game hails from a better city for travellers?
Vacay.ca looked at how Toronto and Calgary stacked up against each other in seven categories. Here are the results:
SHOPPING: Both cities have Holt Renfrew locations for the high-end shopper as well as major downtown shopping centres (the CORE in Calgary; the Eaton Centre in Toronto). Although Toronto has the edge on trendy designer wear, boutique shops and vintage stores, Calgary is fixing itself up nicely.
New stores have turned Calgary's oldest neighbourhood, Inglewood, into a window-shopper's delight. Plus, visitors can always shop to look "Western," whereas Toronto's style leans toward the usual denim and plaid. Best of all, Alberta doesn't charge a provincial sales tax, so Calgary shoppers only pay the 5 per cent additional GST charge that's levied by the federal government. In Ontario, the HST (harmonized sales tax, a combination of provincial and federal taxes) is 13 per cent on purchases.
HOTELS: This one is the most lopsided of the categories. With the Ritz-Carlton, Four Seasons, Shangri-la, Trump Hotel, Thompson and Hazelton, Toronto is loaded with luxury accommodations, and also has the Drake and the Gladstone, two affordable West Queen West properties that are cultural hot beds. Meanwhile, Calgary has one of the better Fairmont properties, the Palliser, and an excellent boutique property, Hotel Arts, but is light on upscale and unique places to stay.
DINING: Both cities have great restaurants -- Toronto just has more of them. It also has more eclectic cuisine, with a selection of every kind of flavour you like. Calgary has its ethnic spots too, but, again, the lack of variety and choice isn't there yet. While Model Milk in Calgary is one of the most exciting restaurants to open in the country this year, Toronto has two new establishments -- Cafe Boulud at the Four Seasons and the Momofuku franchise adjacent to the Shangri-la -- that have created a tremendous amount of buzz since opening this fall.
ATTRACTIONS WITHIN THE CITY: Calgary has a tower that resembles Toronto's CN Tower, but is 362 metres shorter -- and that about sums up the difference between the two cities' cultural offerings. Toronto's museums, music venues, nightlife, cultural attractions and theatre outclass any other city in the country. Its public transit system, while far from excellent, is superior to Calgary's.
ATTRACTIONS CLOSE TO THE CITY: The Rocky Mountains or Niagara Falls? That's what it essentially comes down to when trying to gauge a winner in this category. With the belief that going up is more exhilarating than looking down, the Rockies win out. There are also more wildlife-viewing opportunities in Alberta and the fossil sites in Drumheller are a short drive from Cowtown, too.
MAJOR ANNUAL EVENT: The Toronto International Film Festival draws the biggest movie stars from Hollywood and elsewhere to reveal the best new films of the year. It is a massive event with huge economic impact for the city and one that fans clamour to attend each year. TIFF, though, can be an elitist event, with rope lines and security teams with earpieces ready to intimidate. The Calgary Stampede, on the other hand, is the most fun you can have north of Mardi Gras in New Orleans. Smiling volunteers meet visitors at the airport and hand out cowboy hats, free breakfasts are served daily, and the night-time fun is an attraction in itself.
FRIENDLINESS: By world standards, Torontonians are terrifically friendly. By Canadian standards, they could do with some more cheer and warmth. Albertans tend to be quick with a smile and laugh, and the tight-knit Calgary community gives the city a great sense of civic pride, especially these days. Economic prosperity has made most people a little more joyous and ready to open up to conversation.
WINNING CITY: We won't know until Sunday if the Stampeders will be victorious in the Grey Cup, but the players and their fans can go in knowing their city is a superior destination to Toronto. In the Grey Cup of Travel, Calgary beats Toronto.