In a mountain resort town famed for all things big -- big air, big hills, big hotels, big price tags -- Nita Lake Lodge is a contrast to the Whistler most of us know.
It's small, with 77 well-appointed and spacious suites, and it's wonderfully serene. The village is pumped with year-round raucousness and high-energy activities. At Nita Lake Lodge, you'll find quiet, relaxation, and a chance to catch your breath before you take on the slopes or the trails.
You'll also enjoy the cuisine of chef Michael Guy. He oversees the menus at Aura, a terrific restaurant that features sustainable produce from nearby Pemberton Valley and the waters of the British Columbia coast. Guy, who previously worked at Araxi, also manages the food on the menu at the Cure Lounge, and the baked goods and treats that come out of the on-site Fix Cafe, a gem of a coffee shop whose products are also found at local grocery stores in Whistler.
From Fix, you'll get earthy muffins, homemade ice cream, and coffee from local supplier 49th Parallel. From Aura, the tastes are decadent and sublime, matched with a good wine list of primarily west coast bottles and at prices that won't make you gasp. A three-course menu is $44 and well worth it.
The stunner was an extraordinary halibut filet served in a soup with grilled corn and blood orange reduction. When the server began to pour the soup table-side over the halibut I almost told him to stop. It seemed like a rich red wine sauce that would smother the flavour of the white fish. Of course, Guy knows exactly what he is doing and the result is a shockingly light and perfectly blended dish. Corn and halibut always pair well together and the blood orange adds a subtle tanginess, as well as a visual surprise.
Beyond the cuisine, Nita Lake Lodge is memorable for its views and its devotion to the community. General manager Mike Duggan says he wants this boutique property, which is celebrating its fifth year, to be known as a place that recognizes art and local culture. Vancouver-based philanthropist Michael Audain is planning to open an art gallery in Whistler and that will combine with the outstanding First Nations museum, the Squamish Lil'wat Cultural Centre, to bring a more well-rounded travel experience to the ski town. Nita Lake Lodge, with its community spirit in mind, is positioned to appeal to travellers who are into more than outdoor sports.
The lodge's spa is also exceptional. It uses eco-friendly products from Tammy Fender and offers a mix of therapy treatments. The signature ilā Kundalini Back Massage was the most revitalizing I've had at a spa in Canada. The pressure applied wasn't as deep as a sports massage, yet was still curative, while the warm oils soaked into the skin, leaving me tension-free for hours after the treatment.
Not surprisingly, the lodge has outstanding service. Whistler, I think, offers the finest level of hospitality of any destination in Canada. There's a mix of nationalities (at Aura, I had servers from France, Australia, Latin America, and Ontario), making for a plethora of interesting conversations, and an extremely high level of professionalism.
I've stayed at several hotels in Whistler over the years. If you want to be at the centre of the action, with easy access to the ski hill, the Fairmont Chateau Whistler near the base of Blackcomb Mountain is my pick. If your aim is to relax and find a peaceful atmosphere away from the storefronts and bar scene, Nita Lake Lodge is a jewel you'll enjoy. A sophisticated and elegant property that lives up to every expectation I had before I entered it.
MORE WHISTLER TRAVEL TIPS
I've made three trips to Whistler this year and the experiences have renewed my affection for the resort town. Here is some more coverage of the region.
Fairmont Chateau Whistler and Bearfoot Bistro: These two spots were the highlight of a spring visit that showed just how Whistler truly has become a four-season destination. From the black bears on the Chateau's golf course to the fun Champagne sabering at the Bearfoot, there are experiences to be enjoyed that don't need snow or pricey equipment. Click here to read more.
Top 10 Things to Love About Whistler:Vacay.ca recently named the best reasons to visit Whistler, including the groundbreaking Peak 2 Peak Gondola, the wildlife, and the excellent selection of accommodations. Click now to see the full list.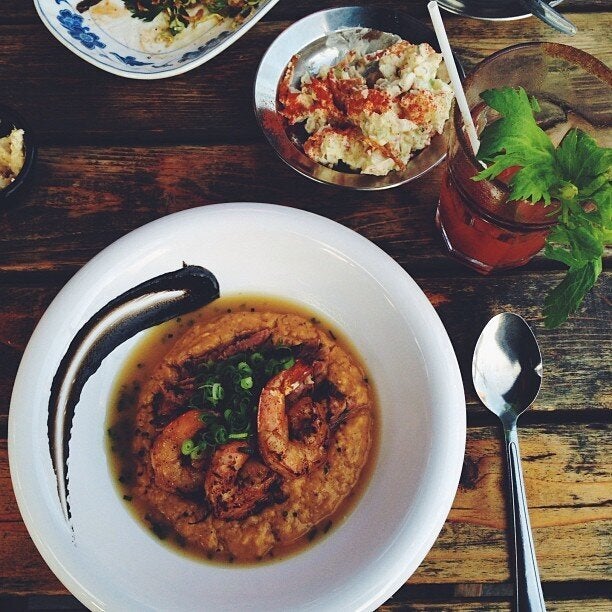 EnRoute's Best New Restaurants 2013