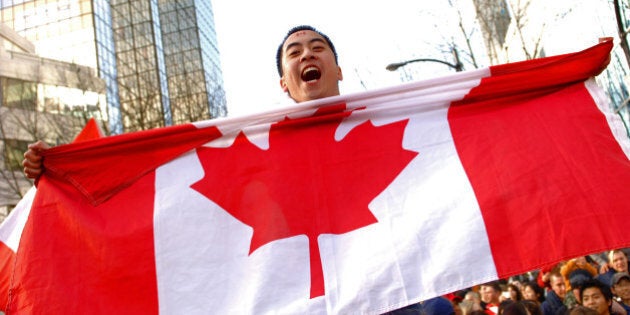 It comes as no surprise that Canadians like their local breweries and prefer Canadian beer -- plenty of which will be enjoyed this coming Canada Day. Beer, second to local food, tops the list as the product most Canadians prefer to buy Canadian, according to a new survey by Ebates.ca, a leader in online cash back shopping.
What makes a product Canadian? The majority of people surveyed said that "most of the brand's products must be made in Canada" (68 per cent), followed closely by "most of the brand's workforce is based in Canada" (57 per cent).
The survey found that 92 per cent of Canadians make a point of purchasing Canadian brands and products. An overwhelming majority (87 per cent) indicated their preference to buy food from Canadian producers, while clothing, furniture and wine also ranked high. More than half of the male respondents are more likely to purchase Canadian beer, whereas almost half of female respondents are more likely to support Canadian clothing brands. However respondents were less likely to buy Canadian electronics, appliances and automobiles.
The Ebates.ca survey also touched on age differences, and it seems the older we get, the more loyal we are to our country. Canadians over forty-five are more likely to buy Canadian brands and products, and the two main reasons are to keep jobs in Canada and support our economy.
Research shows the positive ripple effect buying Canadian has on local businesses, retailers and manufacturers, not to mention job creation. A product made and sold here can benefit up to eight sectors: manufacturing, retail, transportation and warehousing; machinery and materials; wholesale and trade; financing and government taxes. A locally owned business can recirculate up to one-third of its revenues in the community through their use of local suppliers, such as accountants, information technology companies and banks, according to the Business Development Bank of Canada.
The decision to purchase Canadian products extends beyond economic benefits. Successful businesses can also give back to the community through sponsorship, charity and contributions to the arts, culture and sports, and locally sourced products means a reduced carbon footprint.
While buying Canadian-made products and brands often comes at a premium, Canadians don't mind spending the extra dollar to support locally sourced and produced items, and can rest assured knowing where their products come from. Canadian-made brands meet some of the highest health and safety standards in the world, according to the Standards Council of Canada.
The challenge for many is finding products that are entirely sourced, manufactured and designed in Canada. Instead, the goal may be to buy Canadian when it's possible and consider Canadian-made products over foreign-made ones first and buy these as often as we can.
The Ebates Canada survey was conducted online in June 2015 with a random, nationally representative sample of 1,096 Canadians. A sample of this size is accurate to within +/-3 percentage points, 19 times out of 20. Ebates Canada is a proud supporter of Canadian brands and products, helping Canadians buy Canadian and save and spend smart.
Follow Ebates Canada on Twitter for the best Canadian deals, Cash Back offers and online shopping tips @EbatesCanada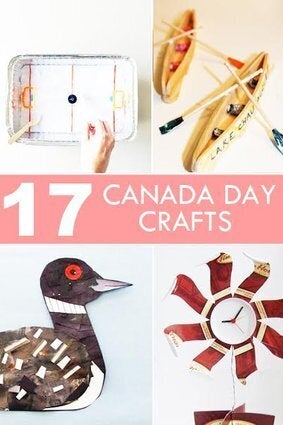 17 Canada Day Crafts To Celebrate The True North Strong And Free