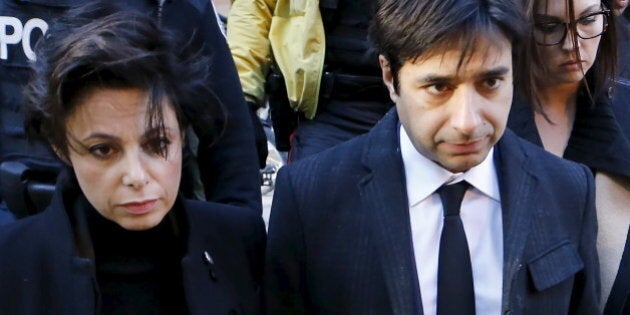 In an exclusive interview with the CBC March 28, Marie Henein, the high profile criminal lawyer who successfully represented Jian Ghomeshi, refuted accusations she "betrayed" women by taking on the sexual assault case.
Henein is an undoubted feminist who has proven women can have it all: the fame, the career, the family. She's also no stranger to high profile cases. With a list of notable clients including convicted child killer Marcia Dooley, former Ontario attorney general Michael Bryant and former NHL Players' Association sports agent David Frost, Henein has yet to allow her personal feelings to get in the way of her job or her clients.
Arguably, it's her greatest weapon. Her ability to separate emotion from career, as well as her relentless faith in the judicial system, has helped make her the superstar lawyer she is today.
That's something neither you, nor I, nor any feminist has the right to hold against her.
Whether or not you agree with her position as a criminal defense lawyer, there is something about Henein for every feminist to admire.
In November 2014 Ghomeshi, the former host of CBC's radio broadcast Q, was charged with four counts of sexual assault and one count of overcoming resistance by choking. The charges stemmed from allegations from three different women who claimed Ghomeshi had become violent with them during romantic outings years before.
Reaction to the allegations was swift. Ghomeshi was fired from his position at Q as organizations quickly distanced themselves (he was scheduled to host the 2014 Giller Prize awards but was replaced with comedian Rick Mercer). The Fifth Estate aired The Unmaking of Jian Ghomeshi, an hour-long documentary alleging some CBC managers knew of allegations against the former broadcaster before they became public. More alleged victims came forward.
By the time Ghomeshi hired Henein to defend him in late 2014; the case had become a media sensation in which everyone had an opinion. When it was heard in court this past February, it wasn't only Ghomeshi on trial: Henein too, was under harsh criticism from many feminists who saw her decision to defend him as treason against all women.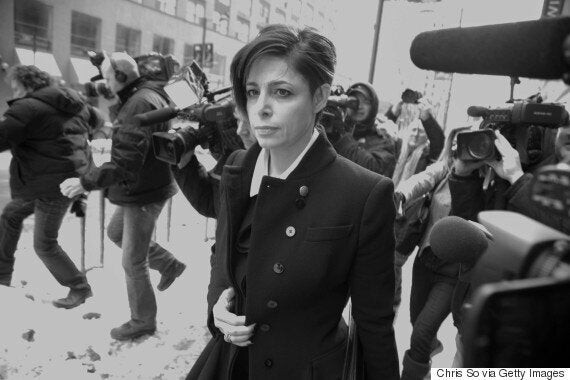 Marie Henein leaves College Park Court. February 26, 2016
But why? In what feminist world do we reprimand one of our own for doing exactly what we could only hope for any woman to achieve: to successfully break the glass ceiling and be just as good - -if not better -- than her male counterparts?
As feminists, we must realize we cannot have it both ways; we can't fight for our own to achieve equality and success, but then criticize them once they have found it. Furthermore, we cannot hold women to an invisible standard not outlined for anyone else. After all, would we reprimand a male lawyer who is also a father for defending an alleged child molester? I doubt it.
If Henein were a man, it's unlikely she would face such harsh criticism (an issue she addressed in her interview with CBC's Peter Mansbridge). Rather, her "betrayal" would be seen as a mere disagreement. It's the exact double standard feminists continuously fight against.
Whether or not you agree with her position as a criminal defense lawyer, there is something about Henein for every feminist to admire: she has found the kind of success most of us can only dream of, while still managing life as a wife and mother.
It's something to envy, not criticize.
Jian Ghomeshi will face his fourth accuser in court in June on allegations of a sexual assault committed in the workplace. Once again, Henein will represent him. In her typical style, she remains focused on her client and unperturbed by accusations of betrayal.
"I am not conflicted about being a strong feminist and what I do in court," she once told a reporter. "I just don't feel a need to justify what I do or explain myself."
Follow HuffPost Canada Blogs on Facebook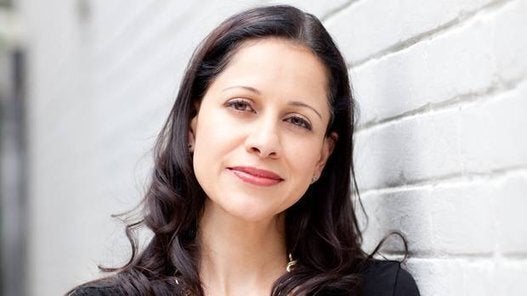 Jian Ghomeshi Case: A Timeline