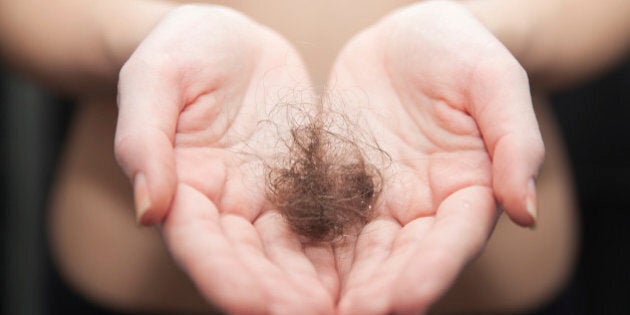 Someone at the Halloween party must have seen it, but I suppose it didn't matter since I spotted it the following afternoon.
I was at the Swan and Firkin for a bite to eat with my boyfriend when I asked, "Do you see a something here?" pointing to the top of my scalp. He replied calmly, "Yes, it's a...bald spot."
Naturally panic ensued and the second we returned home, I saw it. In the reflection of my compact mirror, I stared wide-eyed at a clementine-sized patch of bare skin resting on the crown of my head that would eventually grow to the size of a baseball.
There was much crying, stressing, and calling of my family doctor. In between sobs I was able to form (somewhat) coherent sentences describing my "symptom." She took a beat and coolly told me I had something called alopecia, an autoimmune disease where white blood cells attack hair follicles leaving patients with small patches of bald spots.
I ran to the bathroom to check my scalp for any more spots and, as luck would have it, I found another large spot on the top of my right ear. I was horrified.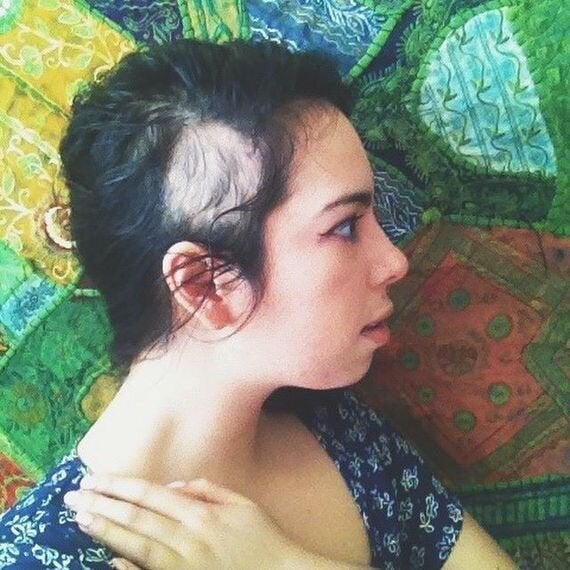 There isn't a definitive cause for the condition, though there have been theories connecting it to genetics, high-stress, and lifestyle. What we do know is what it does both physically and psychologically.
As a woman, you can't always control your weight or pimples on your skin, but curating luscious locks always seems to be the perfect refuge. Finding out I was no longer able to do that felt like part of my femininity was destroyed.
After a month of being a professional pity-party planner, I did a Google search. What I found humbled me and, in fact, made me realize how big of a baby I was being. I was diagnosed with the most common form of alopecia, Localized Alopecia Areata, where only one or a few spots appear. My condition is more receptive to steroid injections and hair growth. Some women (and men) suffer from Totalis (total hair loss on the scalp) or Universalis (total hair loss on the scalp and body). People with these conditions often never show signs of regrowth.
It is very easy to fall into a black hole of depression, but the only way to get out of it is to find support -- and there is tons out there. Do a quick Instagram search of #Alopecia and take a gander at the thousands of women who are sporting their baldness. #BaldisBeautiful is one hashtag that hits home. Even if you have areata and are lucky enough to hide the spots with your own hair, you share this bond with women around the world who can lend support.
This is how I would like to lend support. I want to spread awareness, promote compassion and eliminate ignorance. There are many who make the innocent mistake of assuming alopecians have cancer, when it's not nearly that serious (again, perspective).
Here is the take away, my fellow alopecian.
1) Don't stress. Whatever will be, will be.
2) Talk to your doctor, talk to your naturopath. Do your research and know your treatment options (there are many).
3) Treat your body like the temple it is. Exercise. Meditate. Be mindful of what you eat, drink and think.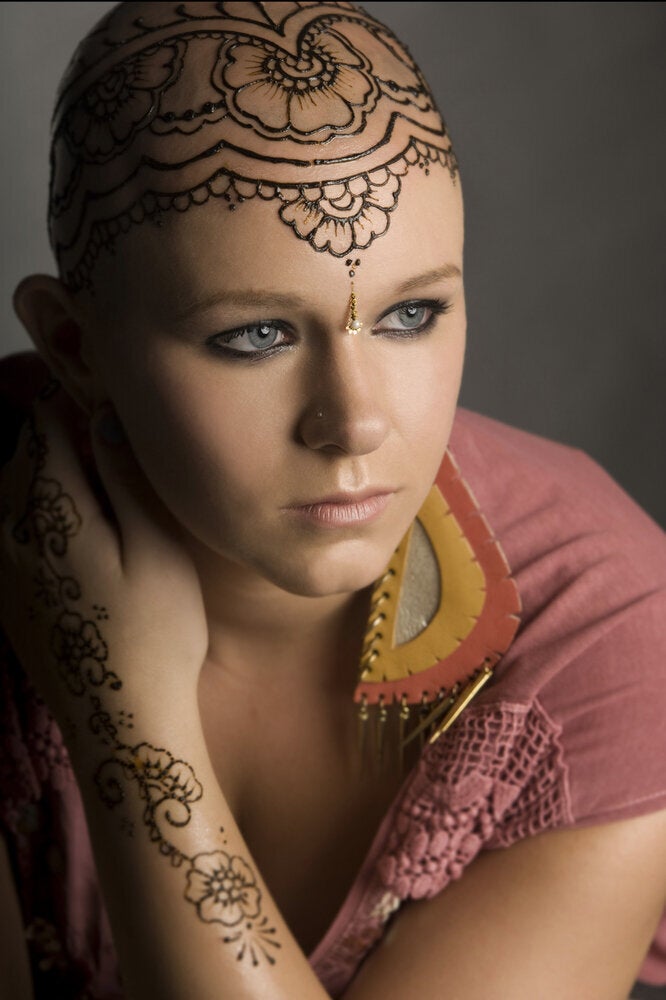 Model: Maygan S.; Design: Henna Vibes; Henna: Olivia Darwin; Photography: Katerina Shaverova; Make-up: Christopher Mooyer; Styling: The Eye of Faith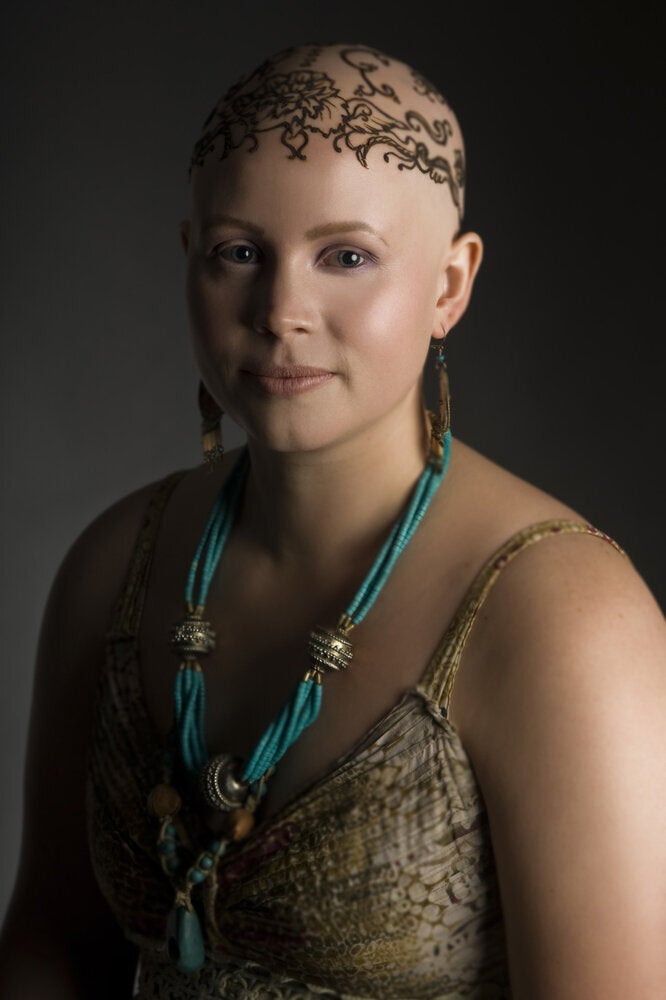 Model: Jennica G.; Design: Biljana Kroll; Henna: Kyla Austin; Photography: Katerina Shaverova; Make-up: Christopher Mooyer; Styling: The Eye of Fait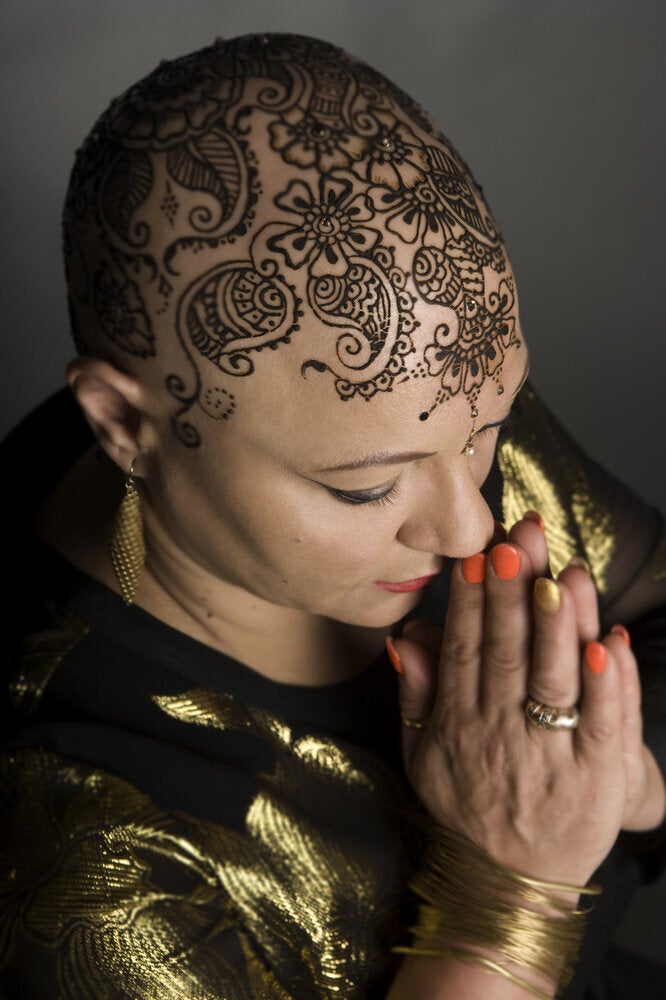 Model: Diana C.; Design: Hennafication; Henna: Joanne Rumstein-Ellis; Photography: Katerina Shaverova; Make-up: Christopher Mooyer; Styling: The Eye of Faith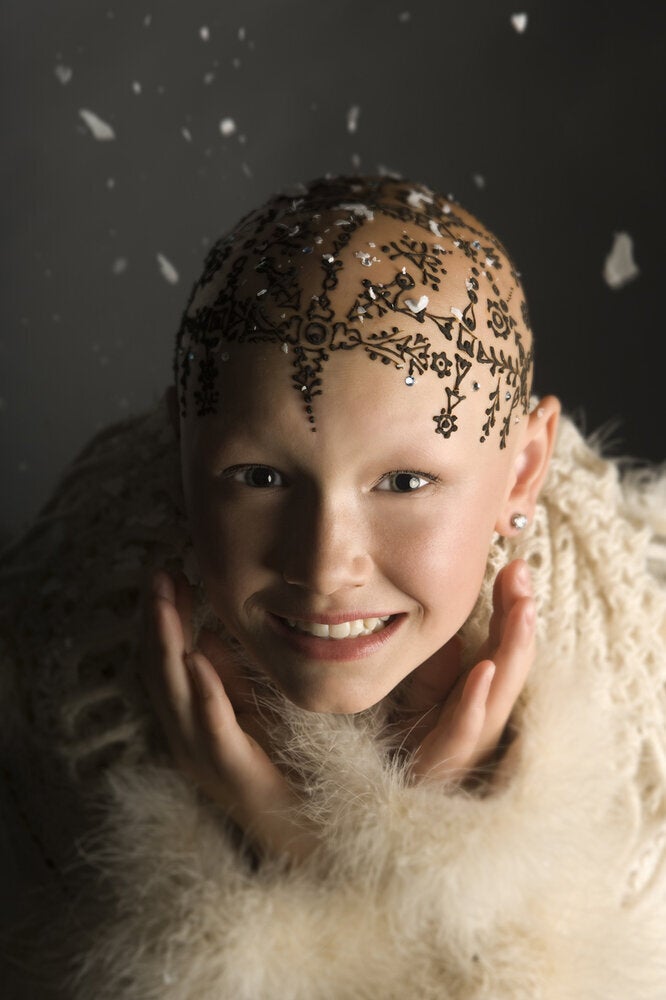 Model: Ashlyn M.; Design: Dana Webb; Henna: Noofa Hannan; Photography: Katerina Shaverova; Make-up: Christopher Mooyer; Styling: The Eye of Faith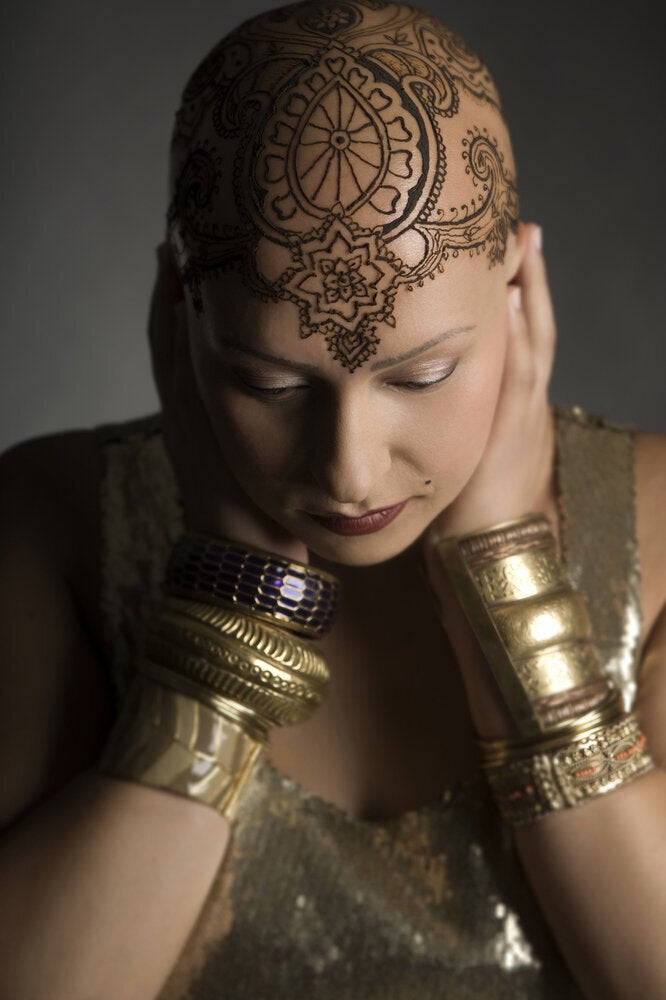 Model: Ana-Laura G.; Design: Sara's Henna; Henna: Tarquin Singh; Photography: Katerina Shaverova; Make-up: Christopher Mooyer; Styling: The Eye of Faith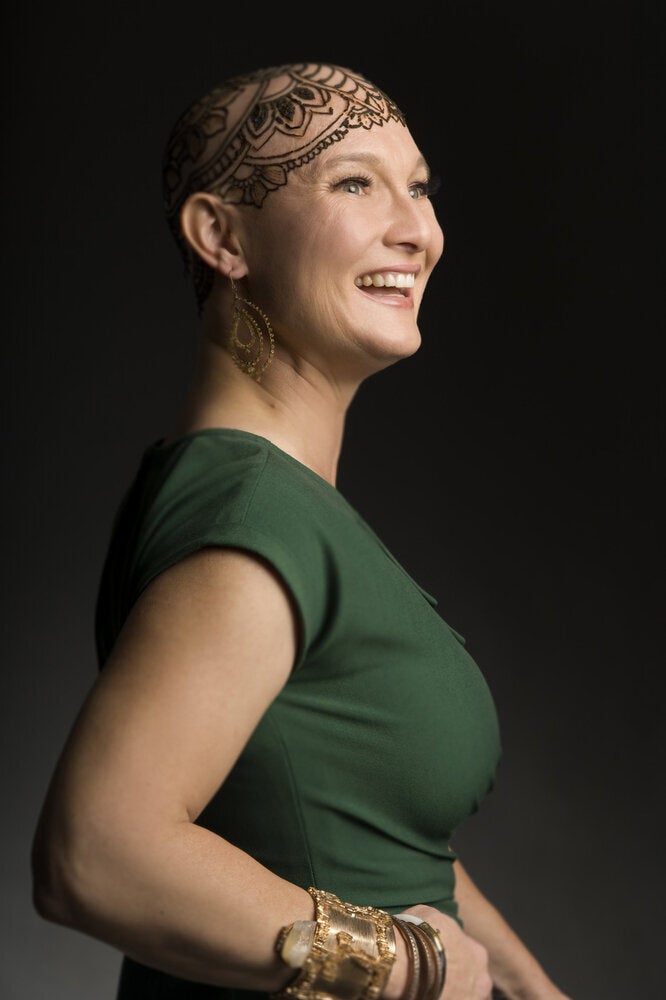 Model: Karen M.; Design: Henna Planet; Henna: Tarquin Singh of Henna Heals; Photography: Katerina Shaverova; Make-up: Christopher Mooyer; Styling: The Eye of Faith