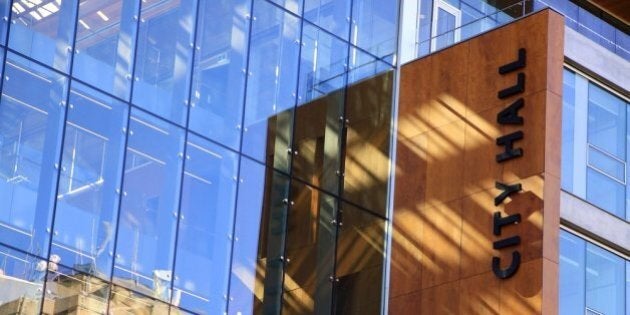 In 1995 I did a presentation before Surrey City Council about my vision for the future of the city as the "Royal Canadian Principality of Surrey."
This document made many recommendations including for political leaders to call a referendum on a ward system on the next civic ballot. I proposed the positions of mayor elected at-large and seven city councillors elected to represent Whalley, Guildford, Newton, Cloverdale, Fleetwood, South Surrey, and Surrey City Centre.
This was rejected at the time but council did prepare a staff report and send me a copy on the issue. Interestingly, in 2014, during the last civic election, all three major mayoral candidates (Barinder Rasode, Linda Hepner, and Doug McCallum) agreed to move the issue of a ward system forward. So, in other words, maybe I was ahead of my time but time will tell.
So perhaps, I may be ahead of my time about Surrey becoming a principality too? You never know! A principality for Surrey would mean a unique political agreement with Victoria and Ottawa that would address Surrey's needs as the soon to be largest city in B.C. and one of the fastest growing cities in the country.
So what would the Royal Canadian Principality of Surrey look like? Surrey would have enhanced powers in the form of a new civic charter from Victoria that would enable the city to act on its numerous problems, including social issues in an integrated way, as well as enhance the potential and capacity of its strategic strengths and assets. This includes marketing itself as a gateway to the U.S.A. and expanding its port on the Fraser River.
Perhaps a new comprehensive general hospital in Newton or Cloverdale and a regional airport wouldn't hurt either.
The city would be "royal" because it would have a "Citizen Chancellor" appointed by the Lieutenant Governor of British Columbia.
The Citizen Chancellor would become the ombudsperson of Surrey Council. The goal of this new office would be to bring some non-partisan fairness in decision making in local government. The office would serve as a mediator between the citizens and city government when disputes arise and ideally avoid costly legal fees for both sides.
The principality would have a network of pedestrian park routes connecting all the town centres, parks, green spaces, and recreation and leisure centres in the city. These pedestrian park routes would have beautiful walking trails, bicycle paths, water fountains and benches, and showcase nature and civic art along their paths. They would all meet in the heart of the city centre where the Office of the Citizen Chancellor and other civic facilities such as the promised new performing arts centre would be located.
Surrey as a principality would have new powers and new authority and new money as it would have greater taxing authority and receive greater transfers to deliver programs from the provincial and federal government.
So what are some things I would like to see the new principality accomplish?
How about providing the bottom 25 per cent of income earners in the city with an automatic monthly top up to help alleviate poverty and stimulate the local economy?
How about providing a delicious and nutritious universal hot lunch program for all children in the city to ensure there is no stigma for being hungry whether you come from a rich or poor family?
How about funding a 2,000-member volunteer community police force to keep our communities and neighbourhoods safe?
How about building a beautiful outdoor salt-water lap pool? If Vancouver can have the Kitsilano Pool, why not Surrey?
How about setting up a seniors' visitation and mentorship program to make sure vulnerable elders are all right and to tap into their lifelong wisdom and capacity to support the success of our youth?
Many people do not even realize it, but Surrey is underfunded and underserviced in almost every area by both Victoria and Ottawa. Vancouver has more developed infrastructure and receives more money for social support services per capita such as on health care and police spending and transportation. Surrey even has to settle for LRT while Vancouver gets the "Cadillac" Skytrain form of rapid transit, some of which was even constructed at huge expense underground.
Furthermore, Surrey has only one major hospital. How many does Vancouver have? I can think of at least five with UBC Hospital, St. Paul's Hospital, Vancouver General Hospital, and Women and Children's Hospital which are technically two hospitals, and Mount Saint Joseph Hospital.
So what's the bottom line?
Surrey will soon be the largest city in the province and is going through tremendous growing pains. Over 1,000 new people move to the city every month. Time to invest in the city is now. Surrey needs new infrastructure and new services and supports to keep up with the growth. Surrey needs to start being treated by Victoria and Ottawa as the big city and urban centre in the province!
Give Surrey the money, power, and resources to effectively tackle and solve its own problems. Surrey can no longer wait and wait and wait for the premier and/or the prime minister to effectively address Surrey's problems.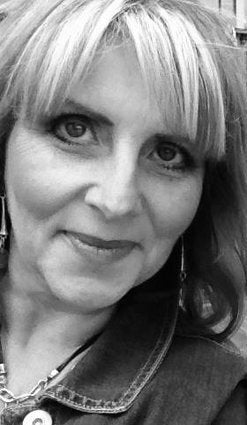 People Who Are Redefining Surrey, B.C.