 Colorado -- 9 Electoral Votes:
Colorado has been a Republican stronghold until 2008 when President Obama handily defeated John McCain with 54 per cent of the vote. President Obama will carry the state again in 2012.
Florida -- 29 Electoral Votes:
Florida is a classic swing state and is often viewed by political analysts as the ultimate swing state. Polls are locked in Florida and President Obama narrowly won the state in 2008. Moreover, the state's economy has experienced a sluggish recovery and has been plagued by record high foreclosure rates. The voters will likely seek change. Additionally, south Florida is home to many wealthy, Northern transplants who are likely to support Romney due to a perceived prowess with respect to economic policy and a seemingly firmer foreign policy stance.
Iowa -- 6 Electoral Votes:
Typically a blue-state since President Clinton won Iowa in 1992, with the exception of the 2004 Presidential election, President Obama will win Iowa. The Obama campaign has concentrated many of their resources in the state. Moreover, President Obama won Iowa in the 2008 Democratic primaries. The state has a robust grass roots base which the Obama campaign hopes to mobilize and capitalize on.
BLOG CONTINUES BELOW SLIDESHOW...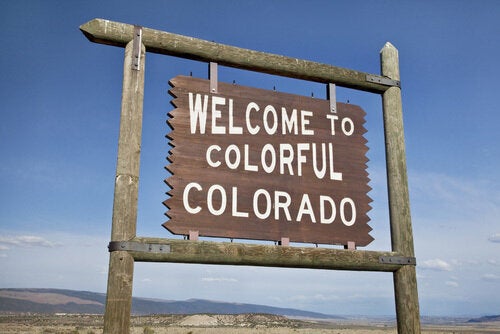 Nevada -- 6 Electoral Votes:
Although Nevada has typically been a swing state, the state is likely to transition into a Democratic stronghold. With a fast growing, affluent population fueled by the rapid growth of Las Vegas and the surrounding suburbs, Nevada will be won by President Obama. Moreover, Nevada likes stability as it has sent its six electoral votes to the incumbent candidate over the past 25 years of Presidential election history.
New Hampshire -- 4 Electoral Votes:
With libertarian leanings among the New Hampshire electorate, voters in this state will surely oppose big government policies and countless measures implemented by the Obama administration. New Hampshire is a clear battleground state where the Romney campaign can capitalize on anti-Obama sentiment; such as opposition to Obamacare and a widespread Tea Party base. Romney will win New Hampshire's 4 electoral votes.
North Carolina -- 15 Electoral Votes:
With 15 electoral votes, Governor Romney will sweep North Carolina. It is a southern state which has always been a stronghold for Republicans. The last time a Democrat won North Carolina was President Carter in 1976, a southern governor himself. President Obama's narrow victory here in 2008, comprised of a narrow margin of 14,000 votes (0.3% of the total votes). President Obama's 2008 North Carolina victory shall prove to be a historical outlier.
Ohio -- 18 Electoral Votes
Ohio is certainly the most difficult state to predict. The state has proven to be an excellent indicator of Presidential victory. Ohio has effectively voted for the election's victor during the entirety of recent political history. However, Ohio has experienced population shrinkage in recent years unlike the rest of the nation.
The state is valuable to Republicans, due to the Reagan Democrats living within it; who are typically Northern, college educated Democrats who voted for Presidents Reagan and President Bush in the 1980s. President Clinton won these voters back in 1992 with his centrist "Third Way" policies. These voters will likely cast their ballots for the outwardly moderate Mitt Romney or simply vote for the GOP as a reactionary measure against President Obama's policies.
Pennsylvania -- 20 Electoral Votes:
President Obama will win the 20 vote swing state. It has swung Democratic ever since 1992 and President Obama is polling quite well in the state.
Virginia -- 13 Electoral Votes:
Perhaps Virginia is the second closest race to call. Both candidates shall vie for the state's 13 electoral votes. Although polling data shows a tie President Obama will carry the state. Due to population loss in the more rural regions of southern Virginia and robust growth in northern Virginia and specifically Washington D.C. suburbs, it seems plausible that Virginia will swing blue. It is important to keep in mind that Democrats outnumber Republicans in Washington D.C. 2 to 1.
Wisconsin -- 10 Electoral Votes:
Although polling data makes Wisconsin seem as if it is a swing state, the Democrats shall handily pick up the state's 10 votes. Firstly, the state has swung blue since 1988 and President Obama defeated Senator McCain here in 2008 with 56% of the vote compared to 43%.
President Obama will win the election with 281 electoral votes. Governor Romney will win 257 electoral votes. This election will be won by President Obama with a significantly narrower margin than the President's 2008 victory. In 2008, President Obama won 365 electoral votes against Senator McCain's 173 electoral votes. However, President Obama will lose the support of many vital states such as Ohio and Florida.
While other states, such as North Carolina, have not been enamored by the campaign's fervor or the Obama administration's policies resulting in a return to their electoral roots. One implication of my predictions would be Ohio losing its status as a predictor of Presidential election victories. More importantly, this would be the first election in recent history where the winner of the election will not win two out of the three "big swing states." Those states being Florida, Ohio and Pennsylvania. This seems to be indicative of a shift, where future swing states will be comprised of a collective of smaller states with rapidly rising populations, such as Nevada. As opposed to the past rigidity of the "big three" swing states, this will lead to future Presidential candidates having to chase after electoral votes in a more decentralized manner.