Makeup may be the ultimate way to transform your face in minutes, but wouldn't it be nice to roll out of bed looking fresh faced in your natural skin? A pretty face is an uncomplicated face. And by that I mean eyebrows are tidy, there aren't any stray facial hairs poking out anywhere, skin is clear and fresh, teeth are white and flossed and dark spots are not left untreated. It's quite a laundry list, but all of this is easily done at home. The latest slew of beauty products are designed to target exactly these picky details. Listen up!
You know that moment where you're in the car, you pull the visor down, slide open the mirror to check your lipstick and discover you weren't as thorough with your brows as you thought? Or worse: the fixings of a mini moustache playing at the corners of your mouth. Horrifying! Elizabeth Grant may have the solution for you. A tweezer with a built in mini flashlight. Sound gimmicky? I thought so until I tried it. The tweezer is wonderful. One of the best I've tried. The light is powerful and can be turned on and off. The case comes with a compact mirror for exactly these moments. Thank you, Beauty Gods!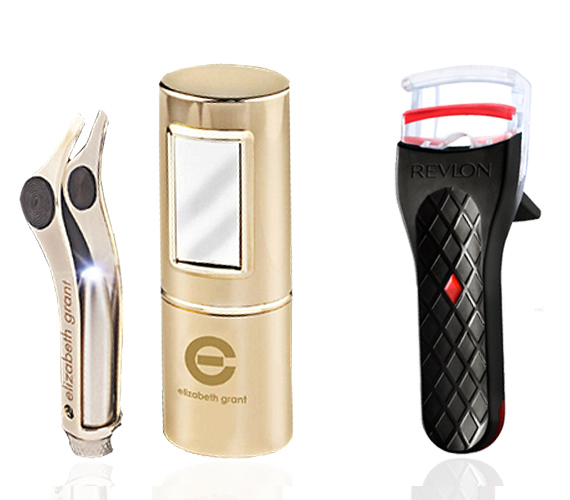 Also adding light to the situation is Revlon's Spotlight Eyelash Curler with LED Technology. The lighted head design allows you to see every lash as you curl them to ensure no stragglers are left behind. It takes a little practice, but it's an interesting twist on the standard eyelash curler.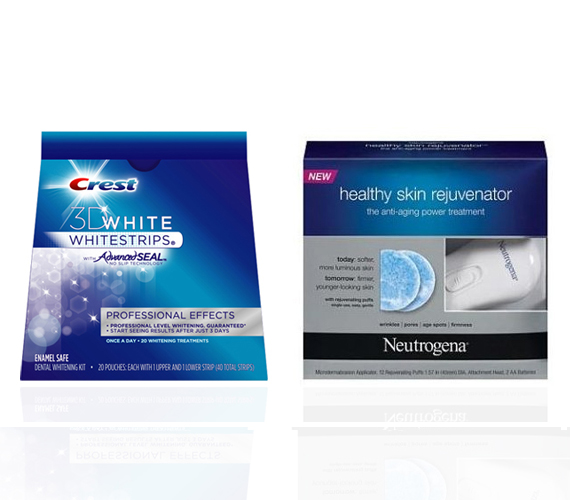 Crest 3D whites strips got a 70 per cent approval rating from ChickAdvisor Review Club members for effectively whitening their teeth in two hours. Also on the plus side, it costs considerably less than kits from the dentist. Don't forget to floss though. Nothing ruins a white smile like gunk between your teeth.
Raise your hand if you've had microdermabrasion at the spa. Neutrogena has a less expensive solution you can do at home several times a week. Their Healthy Skin Rejuvenator comes with 12 pre-dosed exfoliation pads with ultra-fine crystals. Be careful not to undo all of that rejuvenating by forgetting to apply a moisturizer with sunscreen after. Skin is more sensitive after exfoliation.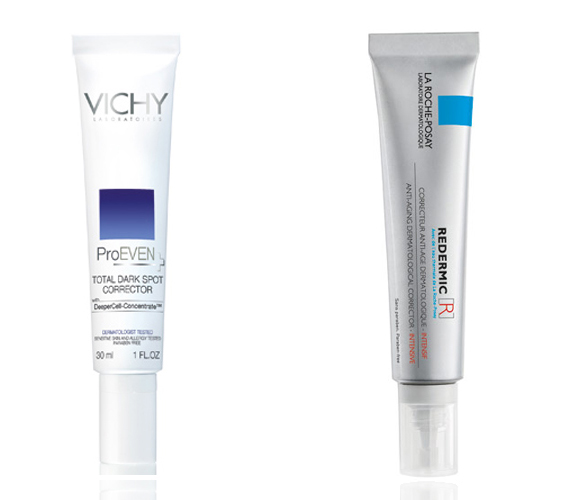 There are many dark spot correctors on the market, but two of my favourite skincare brands have come out with new ones I was giddy to try. Vichy's ProEven Daily Dark Spot Corrector is used as a daily moisturizer under sunscreen to reduce the appearance of dark spots from aging, sun damage and acne.
La Roche-Posay's Redermic R Dermatological Anti-Aging Treatment Intensive (yes, I totally agree with you about their product names being lengthy and often confusing) is a more aggressive approach to combating dark spots and other signs of aging. The star ingredient, Retinol may be a dark horse in the skincare industry for being somewhat hardcore, but I think dark spots and wrinkles are hardcore, too. Agree?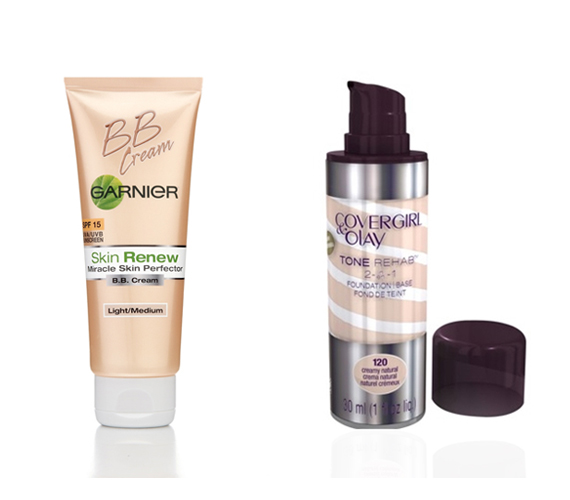 Now that you look all glowy and fresh-faced, you can head out the door sans makeup. But, I know you want to cheat and put a little something on and I respect that. B.B Creams are the latest must have. B.B stands for Beauty Balm, and it's basically a combination of several beauty products in one such as serum, foundation and cream. So you're only cheating a little with the hint of foundation. Garnier's newest is Skin Renew Miracle Skin Perfector B.B. Cream and CoverGirl and Olay teamed up to make Tone Rehab 2-in-1.
If you have any other tips for making your face look flawless, I'd love to hear them in the comments!
Related: Check out these stars without makeup:
No Makeup, Still Gorgeous!