I know a lot of people are still afraid to shop online, but to them I say, get over it because I'm about to prove it is far superior to slugging through the malls. You will save money, time and parking. I apologize in advance if reading this leads to immediate online shopping on your part.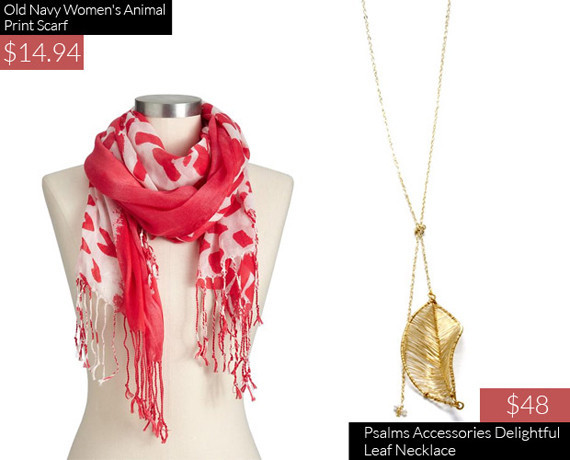 Scarf, Old Navy. Necklace, Psalms 91:1 Accessories.
Better Deals
All stores have sales, but the kind of deals you can score online can be compounded by a quick search for online deal codes. Sites like RedFlagDeals.com, SmartCanucks.ca, Retailmenot.com, CanadianFreeStuff.com and countless others post codes for major online retailers that might not be advertised on the brand's site. If you get lucky, you can even use multiple online codes at once!
Stick to your exact budget
There is something sobering about seeing the numbers tally up as you add items to your cart. You find yourself doing what you should be doing when shopping at the brick-and-mortar location. You ask yourself: Self, do I really need this? Does it fit my budget? Questions that seem to matter less when you're admiring yourself in the change room.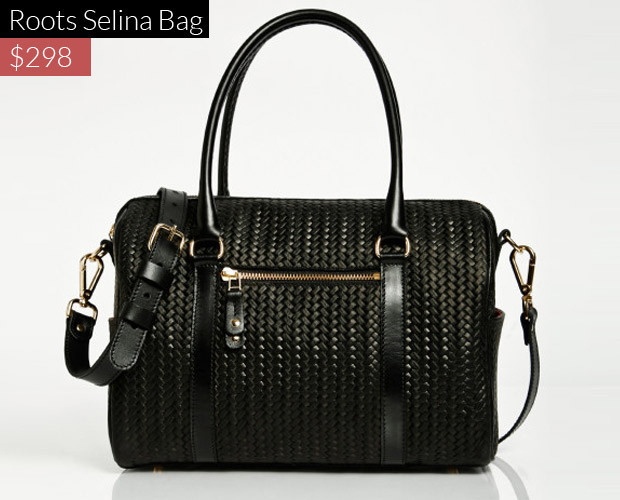 Bag, Roots.
Less impulse buying
I'm so bad at sticking to my list when I go to the store. It doesn't matter if it's food or shoes, I always wind up with a lot of things I didn't intend to buy. Like picture frames from the grocery store when all I needed was some baby wipes. True story.
I use GroceryGateway.com now and my food life is so much better for it. Not only do I no longer have the hassle of loading my baby into the car then the grocery cart, then back in the car, I do not haul groceries, I do not realize at the cash I forgot my reusable bags, and I do not buy chocolate bars in line that I regret while eating them in the car on the way home. And, of course, I stick to my exact budget.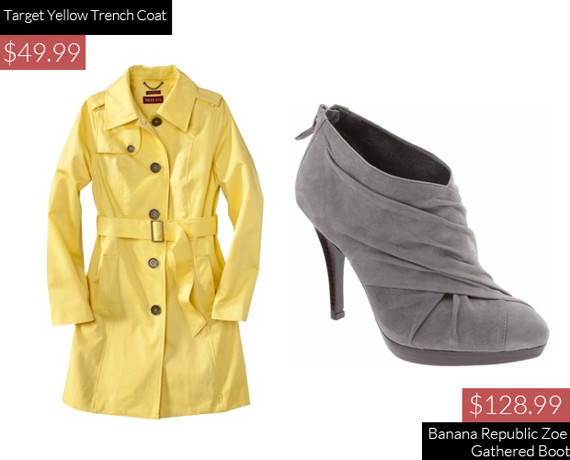 Trench, Target. Booties, Banana Republic.
Access to reviews
Before making a new purchase, I always search for reviews first. If the rating isn't good, I'm not buying it. Obviously I'm biased towards reviews from founding ChickAdvisor.com, but it saves a lot of money to only buy things that have been well vetted. I actually use my products up completely now.
Of course, there are still number of Canadian retailers that need to get off their behinds and start offering their wares online, but I think we're off to a decent start.
So! Have I convinced you?