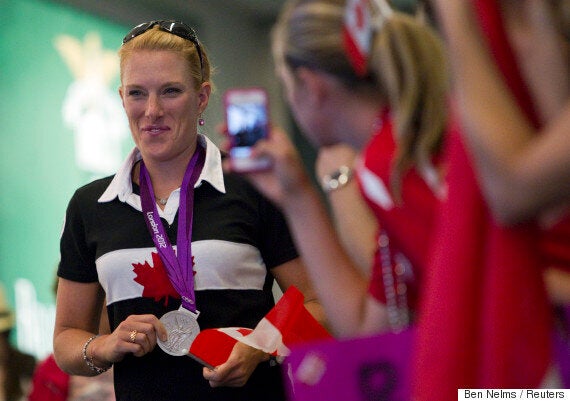 Canadian Olympic silver medallist Krista Guloien waves to fans as she returns home from the London 2012 Olympics after winning silver in women's 8 rowing, in Vancouver, August 13, 2012. (Photo: REUTERS/Ben Nelms)
She described it as being like a lightbulb turning on, the discussion moving to what happens to athletes when they retire from sport.
The truth is, only a small portion of athletes stay in the spotlight and have success. Being Olympian seems like it's something not many people do, but after one shining moment where the whole country sees you, where do you go?
She decided to write a book on the topic. While she wrote it for athletes, she considers it very applicable to anyone facing a life change or transition.
In our recent phone chat, Krista shared about the struggles of a career change and the challenge of rebranding. She spoke of the grief associated with losing your identity in the transition from sports to life after the Olympics.
She answered some of my more specific questions about how she got to be where she is and where she's headed next:
I didn't start rowing until 21. I was late in finding the sport that ignited that desire to make it a bigger part of my life. My dad was always mountain biking when I was a teen, setting an example of having consistent physical fitness in my life. I didn't find a sport that sat with me -- volleyball was OK, basketball was horrible, but rowing was that "aha!" moment. I get it on some level -- I could excel with effort. I was looking for a place and I found it when I found rowing.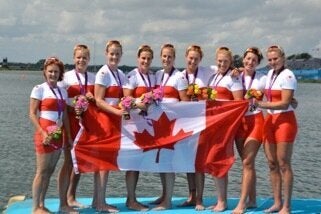 Speaking, potentially a children's book, but above all, helping people through projects like Fast and Female. This project helps promote sport and role models for girls eight to 18 and the organization is passionate about leveling the field. Womens' sport is important for society and young girls. There's more exposure now, but we could do better. I'm considering involvement with sports apparel and fashion (following this interview Krista collaborated with RYU Apparel on some stunning images.) I want to connect with brands that are interested in community. I'm interested in coaching. I'm trying to find that place where I feel like, "This is my groove!" I thought I would find "it" faster when I retired. That's what I think made me feel the most lost, because I hadn't found it yet.
How can we encourage girls to participate in sports?
We can encourage them through role models who show the fun of success in sports, by going to games and showing women in sports more. Sports involvement reinforces body love and the importance of self esteem, appreciating your body and not hating on it.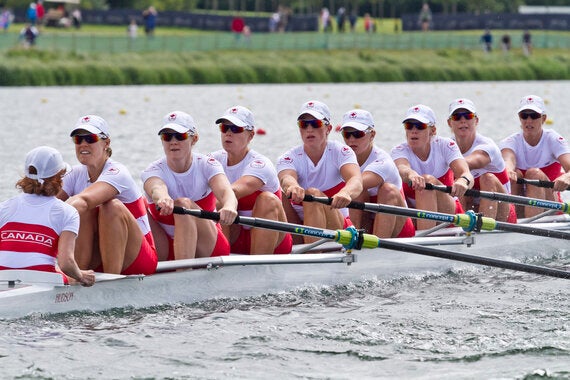 I started in 2001 -- brainstorming how to get to Olympics, what it would take and how long it could take. I felt like I had no business even thinking that but I did. I always laughed at myself because it seemed silly but I equate it to "finding the one". I found "the one" in the sport. My whole life revolved around it, I thought long term, and I made decisions about it. When you know, you just know.
Now, it's like we are "divorced" because we separated amicably. I like the concept of divorce better than retirement as an illustration of what happened. It's not "the good life" like retirement, its more like a divorce. We separated because our time together was over and now I'm starting over. I've lost touch with friends who are connected to it. I relate more to divorcees than to those who retire after a long career.
When I started writing, I was working toward this deadline but I fell into the rut of not writing. That's why I went to my publisher to set work goals, which played into my creative side and my athlete side having a goal. Everything started to come out smoothly and I got help from family and teammates. The editing process was the most fun because she helped me structure my story, with little changes and ideas. The niggly last round of edits was not fun. I had a lot of time to write; it was written over two years. All in all it was a cathartic process.
What would you tell your younger self looking back?
I wish I could have relaxed a bit. I didn't make the national team in '06, I had five years of development but I was so determined. I didn't relax when I could have. I would tell myself to not be so hard on myself in my progression. You have to put in the time, there's no trick to making it happen faster. If you're in for the long game, you can relax and put the time in and not be so hard on yourself.
Krista is a shining example of grit, determination and kindness. Her honesty and humour was refreshing and she's a very relatable, down to earth person. I'm so grateful she took the time to chat with me about her experiences and wish her the very best with her book and everything she hopes to achieve.
Follow HuffPost Canada Blogs on Facebook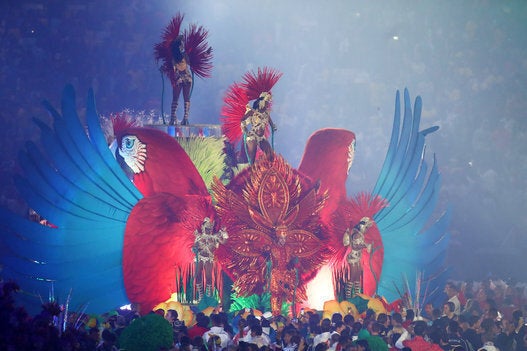 Mesmerizing Photos From Rio Olympics 2016