Getty Images
Your family's spring break getaway doesn't have to break the bank. In fact, citizens of the U.S. and Canada are fortunate to be within such a short distance of some of the world's most enticing spring break spots. From the turquoise waters of the Caribbean to the mountains of North Carolina and one of Canada's favourite cities, these five affordable spring break destinations will prove that this year's spring vacation doesn't have to put you in debt.
Puerto Rico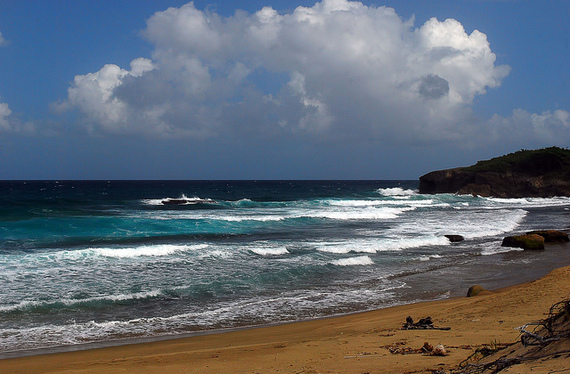 Photo Credit: Trish Hartmann
When you're seeking that faraway feeling without the faraway cost, Puerto Rico provides it all. This small piece of paradise in the Caribbean is known for its postcard-worthy beaches, hip Old San Juan city scene, secluded islands, bioluminescent bays, ideal surfing waves and a long list of other attractions that will pack your spring break days with adventure. Even better, Puerto Rico uses the U.S. dollar and is remarkably close to the U.S., so you won't waste precious vacation days in transit.
Montreal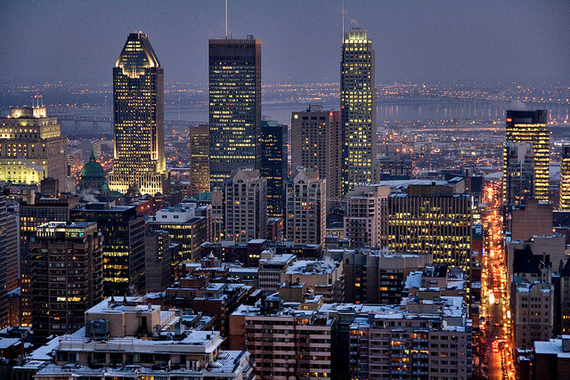 Photo credit: Artur Staszewski
You don't have to leave Canada to enjoy a family-friendly spring break you'll never forget. Montreal offers an old world feel that transports visitors to Europe without them ever having to board a plane. French-speaking citizens, quaint cafes, historic landmarks, spring festivals, theatre and some of the top restaurants in all of Canada are just a few of the many pieces of Montreal's personality that will lure you in for a memorable spring break experience.
The Montreal Biodome is an ideal stop for families, with four ecosystems that include more than 200 animals. Spring is considered the shoulder season in Montreal, so travellers enjoy big discounts on accommodations, tours and other tourist activities.
South Padre Island
Most travellers have never considered south Texas as a spring break destination, but there's a reason more than 1 million people visit the coastal community every year. South Padre Island is often regarded as one of the world's most beautiful barrier islands for its turquoise Gulf of Mexico waters, golden sand beaches and gentle swimming waves.
A long list of family-friendly attractions, locally-owned shops and restaurants selling seafood fresh out of the sea will make you wonder why you've never considered Texas as a spring break destination. South Padre Island is known for its affordable accommodation options, especially in the spring months before the summer rush arrives.
Las Vegas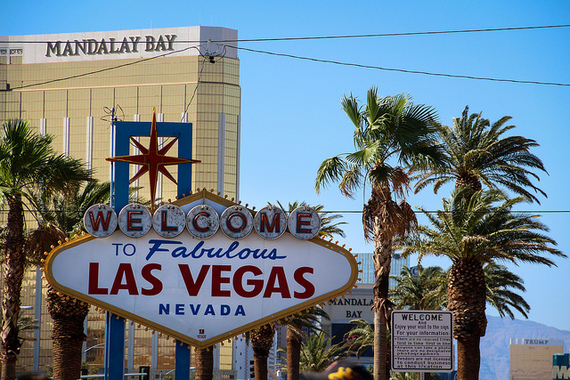 Photo credit: Daniel Zimmermann
Las Vegas isn't often regarded as a family-friendly destination, but travellers with little ones are always wowed by the number of shows and attractions geared toward kids. Las Vegas truly comes alive in the summer months, but you'll enjoy discounted hotel rates and loads of other specials for visiting in the cooler months of spring. Travellers can take advantage of staying in massive resorts with multiple pools for prices that feel like an absolute steal.
Great Smoky Mountains National Park
Nobody ever said you had to go to the beach for spring break. In fact, a trip to Great Smoky Mountains National Park, on the border of Tennessee and North Carolina, offers that heaping dose of the outdoors you need to relax. Great Smoky Mountains National Park is a playground for outdoors enthusiasts with countless nature trails, scenic drives, fishing spots and more.
The park is also located just 20 minutes from Dollywood, a 150-acre theme park known for its thrilling rides, music and delicious eats. You can explore the national park and theme park in spring for a fraction of the price (and with a fraction of the crowds) you'll find in summer.
ALSO ON HUFFPOST:
8 Family Getaways for Spring Break