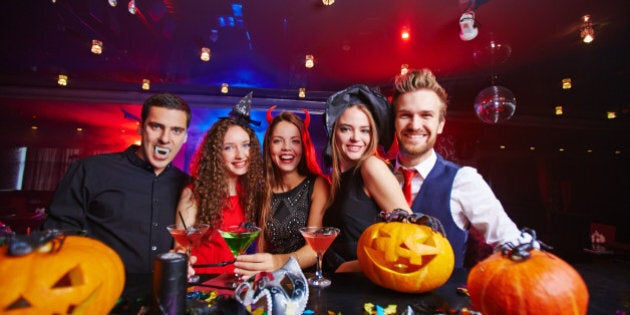 Leaves are falling, pumpkins are donning doorsteps, and costumes are starting to take the place of beach gear in stores. Halloween is just around the corner, and Toronto is one of the best places in the country to celebrate the spooky holiday. Consider one (or more) of these five must-visit Halloween festivities to get spooked and embrace fall this October.
Bring your favorite family members and friends, because you'll be holding them tight when wandering through the seven haunted houses at Screemers. This annual scream park at the Queen Elizabeth Building at 180 Princes' Blvd., also features thrilling carnival rides and more than 100 ghosts, ghouls and creepy characters roaming the grounds. The park is open on weekends throughout October from 7 p.m. to 12 a.m., and it's recommended for anyone over the age of 10.
Cost: $22.54 to $47.40, with multiple options available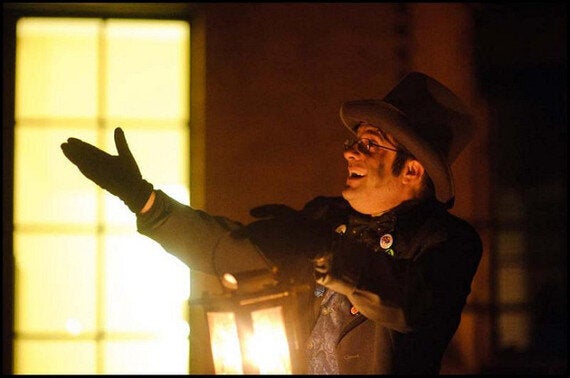 The University of Toronto's St. George campus is known around the city and the country for the ghosts that are said to haunt the buildings' halls. Adventurous Toronto locals and visitors can take the Toronto Ghost Walk walking tour through some of the campus' oldest buildings and most haunted areas while hearing the legends that have been passed down through generations. Ghost walks will take place on numerous dates throughout the month of October, and they begin in front of the Ontario Power Building at 700 University Ave.
Cost: $15 for adults, $10 for kids (8 to 15), kids 7 and under admitted free
Canada's Wonderland is one of the best places for family fun in the Greater Toronto Area, but you'll want to leave the little ones behind when the park turns into the creepy Halloween Haunt this September and October. Not recommended for kids under the age of 13, the park is jammed with thrilling rides, terrifying "scare zones," and mazes packed with scream-worthy creatures. The Halloween Haunt will be open on Fridays, Saturdays and Sundays from Sept. 30 through Oct. 31, this year, and it's expected to be bigger, better and scarier than ever.
Cost: $31.99 per person, with multiple options available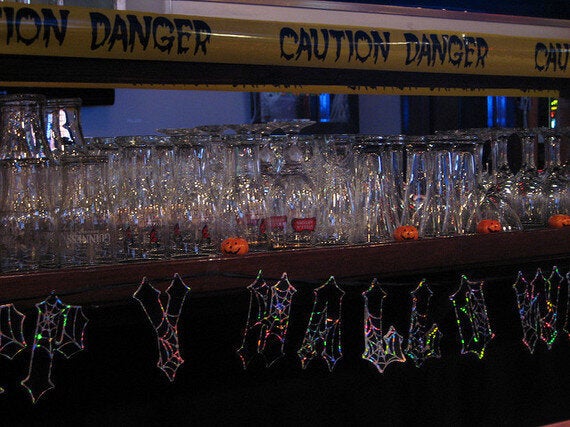 The Ghost Ship Toronto will head onto Lake Ontario this Halloween for the spookiest boat party in the city. The Ghost Ship features three levels of partying (all are covered and heated) with club music, appetizers, drinks and costume contests. The boat will cruise along the coast of downtown Toronto until 2 a.m., on Saturday, Oct. 29, and Sunday, Oct. 30, encouraging visitors to dance, party and embrace the spooky spirit of Halloween.
Toronto After Dark Film Festival
Celebrate Halloween a little early this year at the anticipated Toronto After Dark Film Festival. Taking place from Oct. 13 to 21, the festival will include nine evenings of horror, action, cult and sci-fi films. The 11th annual edition of the event will take place at Scotiabank Theatre on Richmond Street West and is open to viewers ages 18 and up.
Cost: All-access passes to all 20 screenings can be purchased online now for $149, or tickets to each screening can be purchased separately for $13.