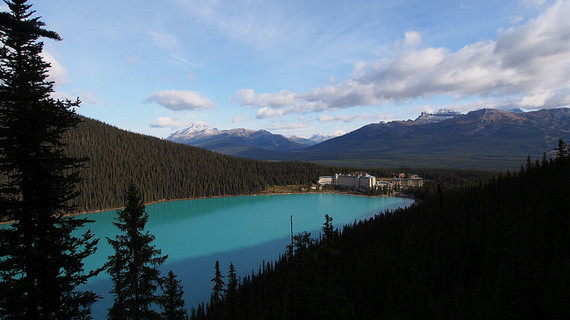 Photo Credit: Wilson Hui
Not all destination weddings have to take place in Hawaii, Aruba, or another palm-tree studded location. Canada is home to some of the most stunning natural scenery in the world, including towering mountain peaks, pristine beaches, crystal clear lakes, and historic cities. Reconsider dragging your wedding attendees across the globe and consider a destination wedding at one of these picturesque locations right here in the Great White North.
1. Murphy's the Cable Wharf -- Halifax, Nova Scotia
You can say "I do," on the water without having to pull out your passport at Murphy's the Cable Wharf in seaside Halifax, Nova Scotia. Murphy's takes couples and their wedding parties aboard their choice of a 150-passenger or 194-passenger vessel for two hours (or more) of romance and fun in the summer sun. Combine fresh out of the water seafood with the maritime feel of the Halifax waterfront and the beauty of the setting sun for an evening that you and your guests will never forget.
2. Fairmont Chateau -- Lake Louise, Alberta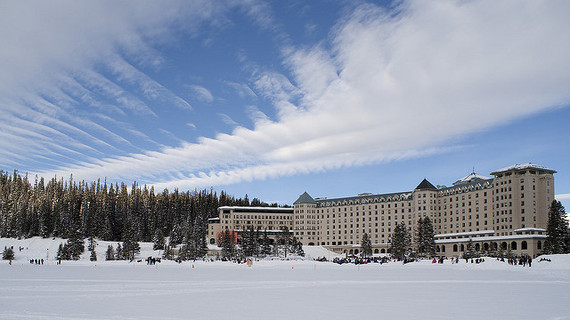 Photo Credit: Wilson Hui
Lake Louise is arguably home to the most stunning natural scenery in all of Canada. The special couple and their guests can enjoy the serenity of a wedding deep inside Banff National Park, with views of the Victoria Glacier, mountain peaks and emerald Lake Louise. The charm and luxurious amenities of the Fairmont Chateau Lake Louise are guaranteed to make a special day that much more enjoyable. Even better, Lake Louise's beauty shines in all seasons, so you don't have to get married in summer to enjoy the area's majesty.
3. Blachford Lake Lodge -- Yellowknife, Northwest Territories
Couples who love the outdoors will claim the Blachford Lake Lodge -- often backdropped by the Northern Lights -- as their wedding location at first sight. The lodge insists that couples keep wedding parties under a limit of 26 guests, so it's only an ideal location for those seeking a more intimate setting.
4. Vandusen Botanical Gardens -- Vancouver, British Columbia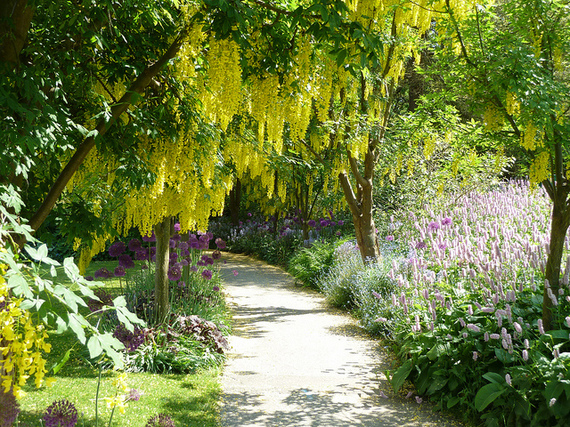 Photo Credit: wlcutler
Vancouver residents don't even have to leave their home city to enjoy the background of lush greenery and carefully manicured gardens that are often associated with tropical destinations. Vandusen Botanical Gardens is a 55-acre, colourful and carefully maintained garden that sits in the heart of Vancouver. The garden's biodiversity, ranging from a legendary hedge maze to an oriental Stone Garden, a Scottish Shelter made of local basaltic rock, and a Korean Pavilion with native Korean plants, provides that faraway wedding feeling without the need to leave British Columbia.
5. Steam Whistle Brewing's Roundhouse -- Toronto, Ontario
A brewery may not seem like the most romantic place for a wedding, but you don't have to be a connoisseur of beer to fall in love with the historic architecture of Steam Whistle Brewing's Roundhouse in Toronto. City dwellers adore this event venue for its 30-foot-tall ceilings, exposed brick, massive multi-paned windows, hand-hewn pillars and open layout that encourages visitors to mingle and let loose. Forget about flying to New York or Paris, your city-based wedding destination is right here in downtown Toronto.
Follow HuffPost Canada Blogs on Facebook