Dougal Waters via Getty Images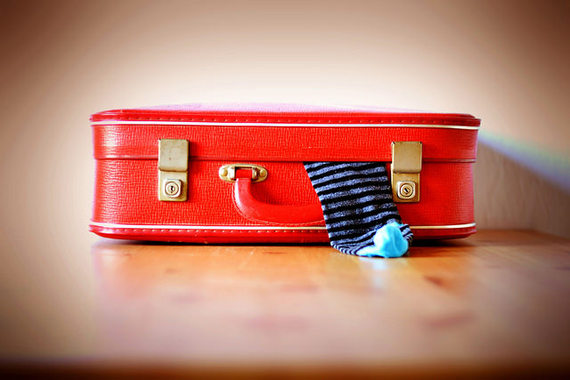 Photo credit: CJS*64 "Man with a camera"
You wouldn't pack your wool hat for a summer trip to Cuba, and you wouldn't take your short shorts to Aspen in January. So why are so many travelers packing inappropriately for spring and fall?
The shoulder seasons usually offer unpredictable weather, ranging from humid October days to snowfall in September, and packing for such conditions can seem impossible. The following five things to pack for fall will help you conquer the season's uncertainty without putting you in the "excess baggage" category.
Softshell Jacket
The unpredictable weather of fall means you'll want some kind of jacket to protect you from downpours and chilly evenings. However, packing your favorite fleece jacket for warmth and a raincoat for damp days can take up too much space in your luggage. Instead, pack a quality soft shell jacket. These jackets repel roughly 98-percent of rain, are more breathable than true rain jackets and provide a layer of warmth for chilly days. Unless you're headed somewhere that's known for its relentless fall rains, leave your 100-percent waterproof jacket behind.
Dark Jeans or Pants
Jeans are versatile pants for men and women, and they're even more versatile in dark colors. A dark-colored jean offers comfort in the daytime and can be dressed up at night. Opt for a lighter weight, dark-colored pant if you're headed to Florida, the Caribbean or somewhere else that remains hot in the fall months. The lightweight pants will keep you comfortable and can be dressed up for a classy look in the evening. Even better, they don't show stains, so you may be able to go a few extra days before doing laundry.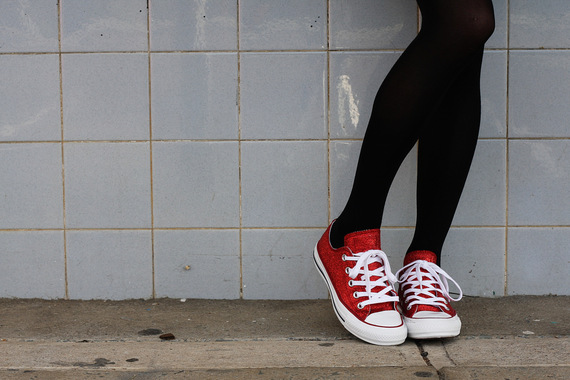 Photo credit: mollybob
Cheap Sunglasses
Sunshine can be sporadic in fall, causing you to reach for your sunglasses, then toss them back in your bag minutes later. Traveling with an expensive pair of sunglasses can be more work than it's worth. Instead, opt for a pair that you're not worried about tossing in your purse or accidentally leaving behind at a restaurant. Traveling with sunglasses means scratches are difficult to avoid, and those scratches don't seem as painful when you only paid $10.
Your Favorite Sneakers
Shoes require a lot of space in your luggage, so it's important to choose wisely. Unfortunately, fall is usually too chilly for packing only a pair of flip flops, and if you plan on doing any amount of sightseeing, you'll want something more comfortable anyway. Choose a pair of stylish sneakers -- think Converse All-Stars or Vans Original Classics -- that can be worn around town all day and to the restaurant or pub at night. Don't purchase a brand-new pair of shoes for your trip, or you could be bandaging blisters before you make it out of the airport.
At Least One Button-Down Shirt
Button-down shirts are versatile for men and women. They keep you cool on hot days, they're comfortable and they dress up well at night. A button-down shirt can be ideal for those busy travel days when you don't have time to change between sightseeing and supper. Pair your button-down shirt with your dark jeans, and you have an outfit that can be worn adventuring in the day and sipping martinis at night.
Follow HuffPost Canada Blogs on Facebook