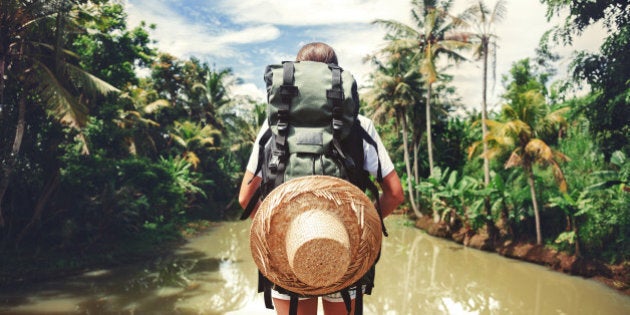 Travel is more than rest and relaxation for me. It's how I learn, grow, and find inspiration for my sometimes dull life at home in Toronto. Every trip I take has a profound impact on me, but I want it to have a profound impact on the people and places I visit too. These five simple ways I travel consciously -- both environmentally and socially -- are easy for any traveler to implement and are guaranteed to make every holiday more beneficial for you and your destinations.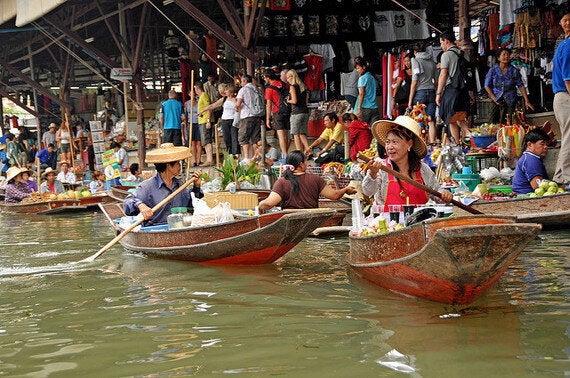 I can't help but shop on every adventure I take. I pick up souvenirs for the kids, paintings for the grandparents, and a few personal treasures that remind me of my journeys on the boring winter days back home. But I'm careful about where I make my purchases. I could buy t-shirts at the Senor Frog's gift shop in Puerto Vallarta, but I choose to buy from local artisans instead. The money I spend is always invested in the local economy, typically with those who make their own crafts, clothing, and other items.
I'm not Oprah. I can't give away cars, flat-screen TVs, and designer cosmetics. But I can toss a trick-or-treat size bag of lollipops in my carry-on luggage and give them to the kids I see throughout my adventures. Similarly, I often load a suitcase with clothes I haven't worn in more than a year. Those clothes are then given to the families and individuals I meet who could use a helping hand or a simple smile. Best of all, my checked baggage is left free to fill with all of my hand-crafted souvenirs.
I'm Kind to the Environment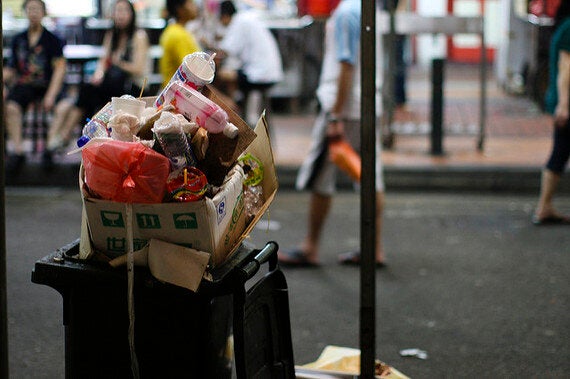 It can be hard to see a future for the beaches of Bali when you step on a Coke can hidden under a thin layer of sand. Many destinations and entire countries don't care for their natural environments the way we do here in the Great White North, and that can be discouraging. Instead of leaving my Bintang bottle on the sand, I take it back to the Indomaret where I purchased it. And instead of buying a 48-pack of water bottles upon arrival, I buy a single 5-gallon jug and have it refilled. When I see a local throw trash out the window of a vehicle, I stop, pick it up, and search for the nearest trash can.
For years, especially before I had a family, I thought getting the best price was one of the most important parts of my daily backpacking adventures. I'd argue over $2 on casita rentals, I'd stay in a filthy hostel for $10 instead of paying $15 with the nice local family down the road, I'd eat Cup Noodles instead of fresh-out-of-the-sea fish. I wasn't just missing out on unforgettable experiences and flavors; I was missing out on spending a little extra with those who truly needed my money.
Most importantly, I remain conscious about what I think is a fair price when spending. I no longer haggle a hotel owner until he feels defeated. I decide on a price that feels fair to me, and once that price is reached, I pay. I may pay slightly more or less than the next person, but I always walk away from the transaction feeling good.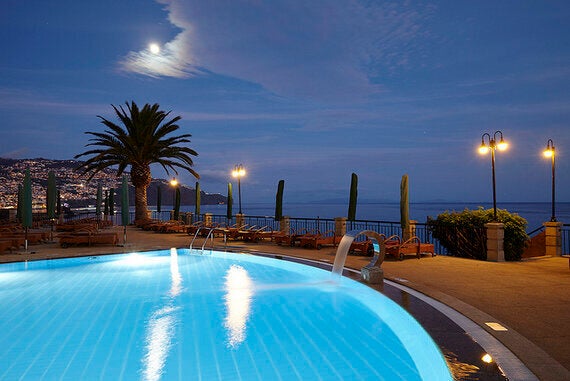 One of the simplest ways to give back to the communities you visit is to research the places you'll stay, the activities you'll do, and some of the restaurants you'll try before you arrive. Searching for the perfect winter cruise? Princess Cruises holds high standards for social and environmental responsibility. Discover which hotels, tour companies, eateries, and even countries (think Costa Rica) are dedicated to providing services that are environmentally and socially conscious, and you can feel better about ever escape.
Follow HuffPost Canada Blogs on Facebook