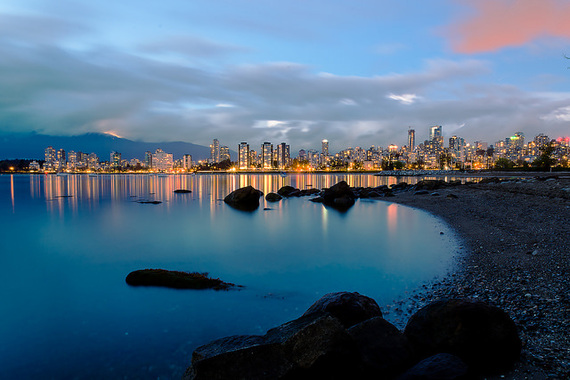 Photo credit: Tristan Todd
Vancouver is always a city that encourages its residents and visitors to get outside and explore. However, the city truly comes alive in spring. As flowers bloom and temperatures rise, Vancouver flourishes with outdoor activities, spring events and wildlife that wakes from a long winter's sleep.
These eight reasons to visit Vancouver will make you ditch your tropical spring break destination and enjoy the beauty of Canada in spring close to home.
1. It's the Start of Whale-Watching Season
Vancouver's whale-watching season stretches from April to October, and the spring shoulder season is one of the best times to enjoy a budget-friendly excursion. Even more, the spotted grey whales are commonly present in April and May, which means you'll enjoy sightings that are some of the best of the year. Keep your eyes peeled for orcas and a slew of other sea mammals too.
2. Kayak Rentals are Back in Full Swing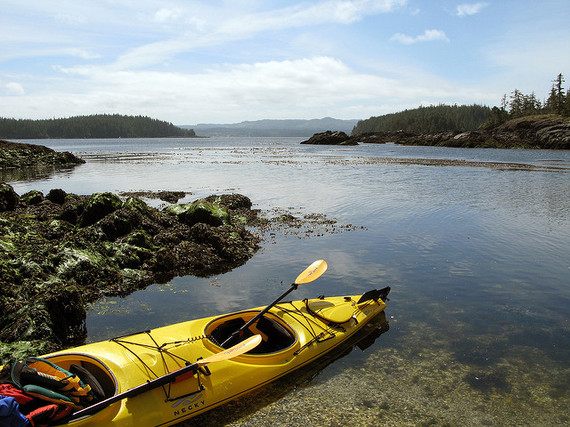 Photo credit: Ruth Hartnup
You're welcome to kayak downtown Vancouver's False Creek in any time of year, but there's no doubt it's more enjoyable when the temperatures are warm and the city is in bloom. Rent your kayak at Granville Island and take to the waterways before the busy summer crowds arrive.
Ocean kayaking tends to be more seasonal, and Jericho Beach's kayak rentals become available again in April. It's easy to spend day after day of a spring vacation in a kayak on Vancouver's waters.
3. It's the Best Place to Be for St. Patrick's Day
March is considered one of the top months to visit Vancouver, and that's partially because your visit may intertwine with Vancouver's elaborate St. Patrick's Day celebrations. Visitors can attend the Vancouver St. Patrick's Day parade, which attracts roughly 300,000 people annually, then hop from one of the city's countless Irish pubs to another, where live music and food are typically on offer.
Visit Vancouver ahead of St. Patrick's Day to take part in CelticFest Vancouver, Western Canada's largest celebration of everything Celtic.
4. The Cherry Blossoms are Blooming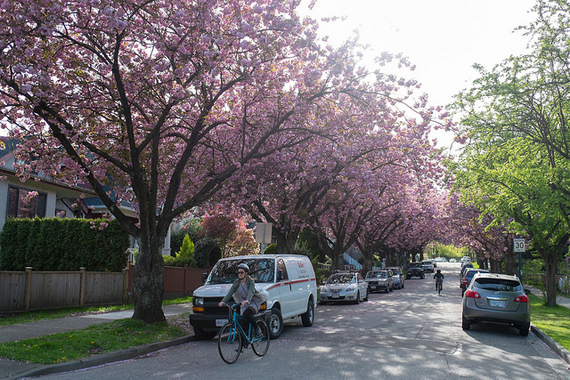 Photo credit: Kenny Louie
March and April are the heart of cherry blossom season in Vancouver. As the winter's rainy season fades away, 40,000 cherry trees come to life with vibrant white and pink blooms. Some of the city's most famous parks are the best places to take in the sights and snap photos of the trees that Vancouver residents hold so dear.
Queen Elizabeth Park, Stanley Park, the UBC Nitobe Memorial Garden and VanDusen Botanical Garden are places to enjoy the colors that make Vancouver in spring so special. The Vancouver Cherry Blossom Festival also takes place in April, with family-friendly events and activities happening across the city.
5. Outdoor Patios Come Back to Life
It's hard to stop eating when you visit Vancouver. The city is loaded with restaurants ranging from local hole-in-the-wall hotspots to food trucks and five-star eateries. You can enjoy nearly all of your Vancouver meals without having to step foot inside a restaurant, because so many of them offer seasonal outdoor seating that comes to life in spring. Head over to Granville Island to enjoy the warmth of spring at Bridges Restaurant or choose from one of many downtown patios that provide some of the city's best people-watching.
6. It's the Perfect Time to Swing Some Clubs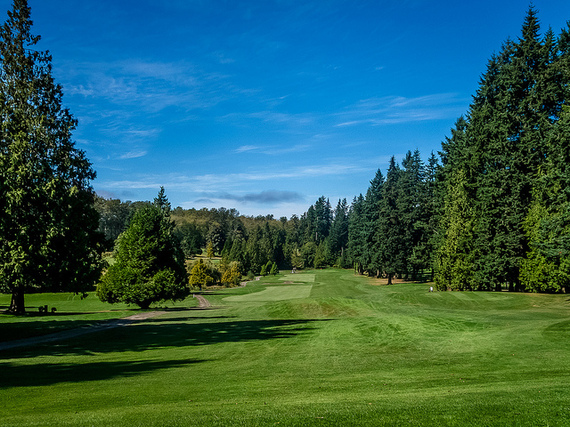 Photo credit: Bill Wilson
Vancouver is famous for its multitude of public courses that provide breathtaking views of towering mountains and the city's countless waterways. These inexpensive yet world-class golf courses, including the famed Fraserview Golf Course and historic University Golf Club, encourage you to get outside and play a few rounds before the summer crowds arrive.
7. It's the Best Time to Visit
According to U.S. News, the best times to visit Vancouver are in the shoulder seasons, from March to May and September to November. March, April and May offer welcoming weather and even more welcoming accommodation prices. It's a time when you can still find off-season deals on everything from tours and rentals to specials in restaurants and bars. Visiting in the shoulder season also means you'll enjoy Vancouver's favorite sites without running into crowds of tourists.
What are you waiting for? Start planning your spring vacation to Vancouver today.
Follow HuffPost Canada Blogs on Facebook