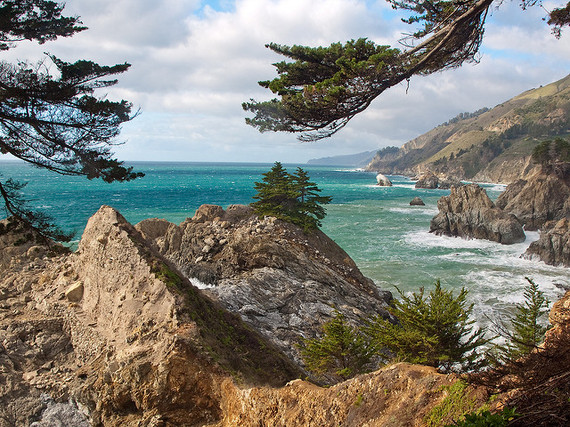 Photo Credit: kun0me
It's easy to get caught up in California's costly resorts and touristy attractions on your summer vacation, but you'll be missing out on some of the state's best features. California is loaded with state parks, offering some of the Golden State's best scenery, hiking trails, campsites, beaches and more. From the cactus-studded desert to the deep blue Pacific Ocean and everywhere in between, these are the top six California state parks for your summer vacation.
San Clemente State Beach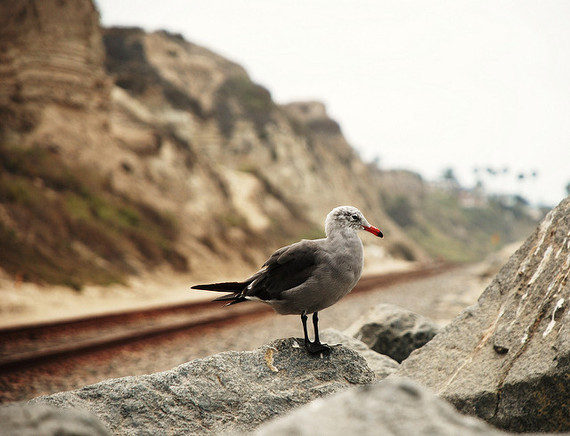 Photo Credit: DBduo Photography
When you're looking for a beach getaway that doesn't involve overpriced resorts, costly restaurant meals and uptight rules, the San Clemente State Beach is the place to visit. This family-friendly campground, perched on a scenic cliff overlooking the Pacific, is located just a couple miles from downtown San Clemente, but the less-traveled beaches and shaded campsites will make you feel much farther away.
Reserve a campsite on the cliff ahead of time, and you'll enjoy peaceful ocean views and plenty of space for your family, friends, pets and camping supplies.
Anza-Borrego Desert State Park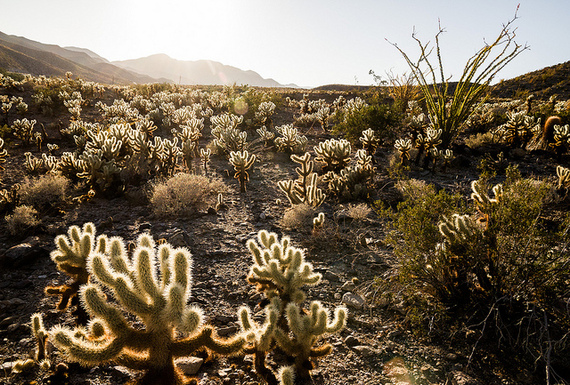 Photo Credit: ben.haeringer
California receives a lot of credit for its beaches and mountain peaks, but much of the state is characterized by dry deserts littered with Joshua trees, saguaro cacti, sagebrush and other common desert flora.
The Anza-Borrego Desert State Park invites visitors to experience the unique beauty and adventure of California's desert. Visitors can camp, mountain bike, hike, horseback ride and simply gaze at the plants, wildlife and unhindered desert sunrises and sets. The Anza-Borrego Desert State Park is truly a place where you can escape from it all and enjoy an active vacation in the wild.
Julia Pfeiffer Burns State Park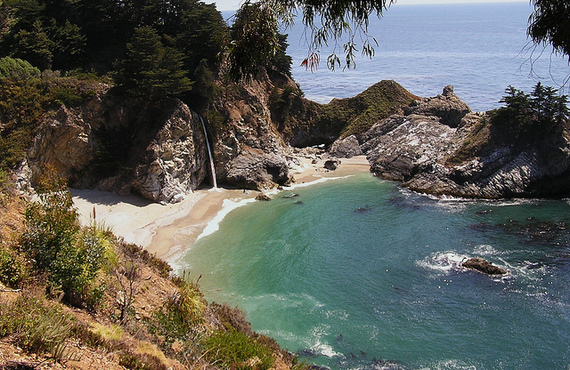 Photo Credit: starm42
Julia Pfeiffer Burns was a prominent local resident of the Big Sur country, so it's no wonder to long-time locals that this picturesque park was named in her honor. It's a place where visitors can stand in awe of the Big Sur coastline, which is home to an 80-foot waterfall, granite cliffs, redwoods, tan oaks and arguably California's best views of the Pacific.
Visitors can whale watch from the Overlook Trail, explore the park's underwater scuba diving area, discover the McWay Waterfall House and camp at hike-in only sites that will leave unforgettable memories of the beauty of Big Sur.
Natural Bridge State Beach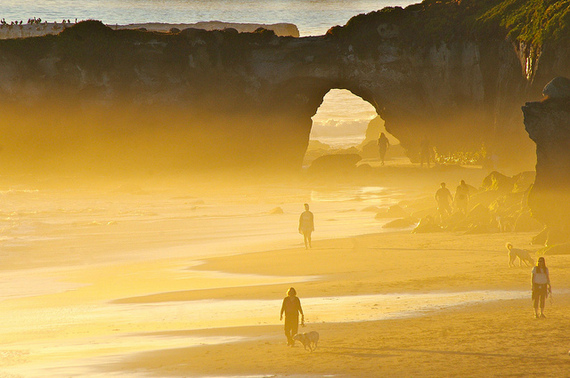 Photo Credit: Dave Hamster
It pays to head north if you're seeking a more secluded California beach getaway. Natural Bridge State Beach, located in Santa Cruz county, offers the rock formations, wildlife and unhindered ocean views that remind the state's residents and visitors of how California used to be. The natural bridge rock formation is a favorite for photos, but it's the migrating whales, otters, sea lions and abundance of birds that make this beach feel like an outdoor aquarium visit. Wander the beaches, watch the Monarch butterfly migrations and be sure to stay for some of California's best sunsets.
Del Norte Coast Redwoods State Park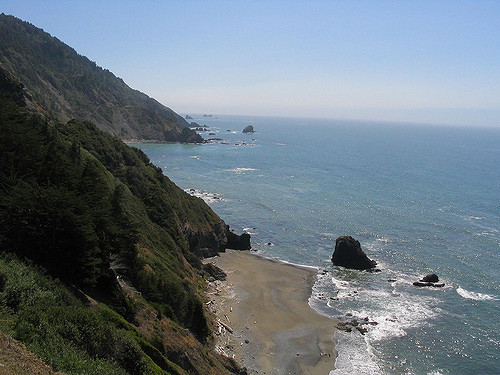 Photo Credit: Ken Lund
Enjoy the best of both worlds at Del Norte Coast Redwoods State Park. This scenic park south of Crescent City features a unique coastline where towering redwoods lead into the deep blue Pacific. Bring your rain jacket, because the park sees up to 100 inches of rain each year, but that abundance of water is what makes the trees grow to be some of the tallest in the world. Hike the Damnation Creek Trail through the lush redwood forest to the sea, and spend some time biking the portion of California's Coastal Trail, which runs the length of the park. Del Norte Coast Redwoods State Park's 8 miles of rugged Pacific coastline offer more adventure than you can cram into one short summer getaway.
Columbia State Historic Park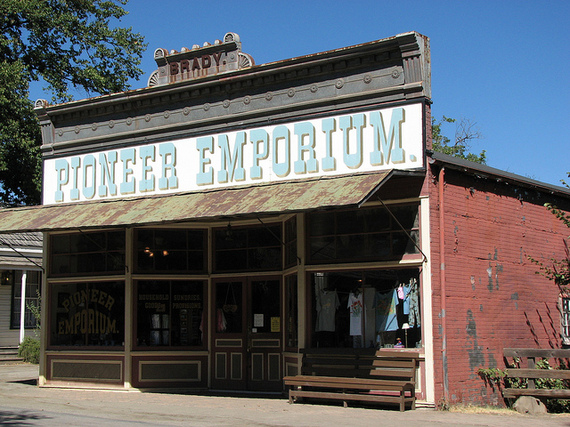 Photo Credit: DBerry2006
Not every state park visit needs to involve hiking adventures or beachcombing. The Columbia State Historic Park takes visitors of all ages back in time to California's Gold Rush of the 1850s. The park is located less than 3 hours west of San Francisco in Columbia, Calif., where residents live and work in period-appropriate trades and shops. Visit a Western-style saloon, ride in a real stagecoach, watch a blacksmith work and admire relics from California's booming mining days. No cars are allowed in the town, which was California's second largest city during the peak of the Gold Rush, so be prepared to travel by horse or foot.
Follow HuffPost Canada Blogs on Facebook