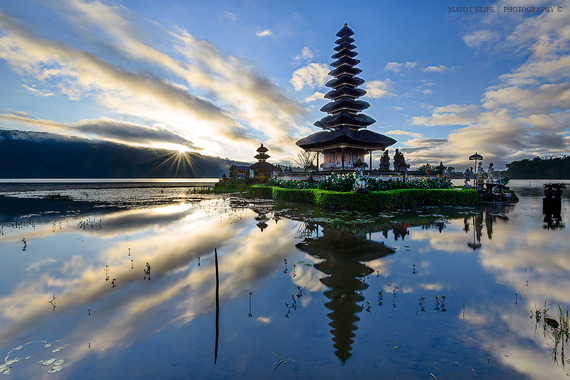 Photo credit: matoy
Don't put your suitcases into storage yet. The Canadian dollar may not be in line with the U.S. dollar anymore, but that doesn't mean it's time to stop traveling. In fact, there are plenty of places around the globe where your Canadian dollars can make you a millionaire, literally. After all, $100 CAD is equivalent to roughly 1,004,817 Indonesian Rupiah and 168,842 Tanzanian Shillings.
These five countries are ones where the Canadian Loonie will still take you far this fall.
Indonesia
Been dreaming of a trip to Bali? Now's the time to book your ticket. One Canadian dollar is worth roughly 10,082 Indonesian Rupiah, which means you'll forget about comparing the Loonie to the U.S. dollar the moment you land. Bali is undoubtedly the country's most popular island for tourists, but there are more than 17,000 other islands in the country too. Go to the national museum in Jakarta, dive the coral reefs of Lombok or see the ancient dutch palace in Bogor. Indonesia is a land of endless adventure opportunities, on land and in the sea, and you'll be blown away by the affordability of accommodations, food, motorbike rentals and more upon arrival.
South Africa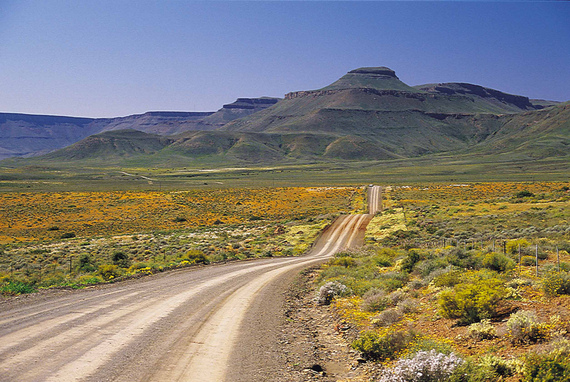 Photo credit: South African Tourism
It's time to take the epic journey to the opposite end of the world -- South Africa. The flights may be gruelling, but your Loonie is worth roughly 11.02 South African Rand when you arrive. You won't be worried about the flight home when you're on a safari in Kruger National Park, snapping photos from the top of Table Mountain, shopping in downtown Cape Town or surfing the picture-perfect waves of Jeffreys Bay. Ten years ago, 100 South African Rand would have cost you $18.38, and today it will only set you back $9.08.
Brazil
Olympics enthusiasts will find their Canadian dollars going further this summer. One Canadian dollar now equals 2.49 Brazilian real, which means you'll get dramatically more bang for your buck than you would have five years ago. Take the iconic hike to the Christ the Redeemer monument, people watch at Copacabana Beach, and soak in all of the Rio 2016 Olympics action without feeling like you're breaking the bank.
Tanzania
A visit to Tanzania is a once-in-a-lifetime trip for many, but this trip to a far corner of the world could leave you with some money left to spare. One Canadian dollar is now worth 1,690 Tanzanian shillings, so you can stock up on souvenirs in Zanzibar without feeling guilty. While Mt. Kilimanjaro is one of Tanzania's most famous natural attractions (and is undoubtedly worth a climb), you may find yourself being wowed by this country's white sand beaches and the essence of untouched wilderness everywhere you turn.
Colombia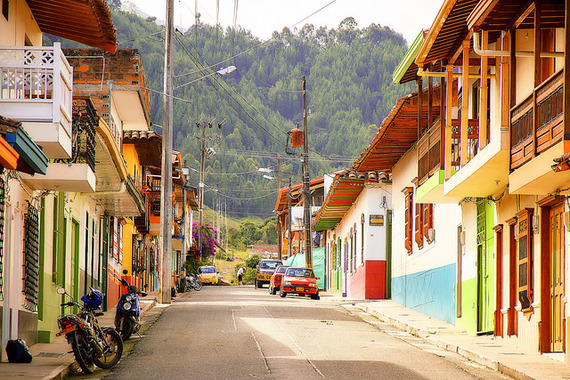 Photo credit: Pedro Szekely
Travelers seeking a shorter journey to their destination will find the Loonie going far in the South American paradise of Colombia. A single Canadian dollar is now worth roughly 2,265 Colombian pesos, making it easier to stock up on coffee for your return. The country has grown leaps and bounds in terms of tourism in recent years, making it easier and safer to peruse small towns, explore coffee plantations, reach Andean summits, and comb untouched Caribbean sands near Cartagena.
Follow HuffPost Canada Blogs on Facebook
MORE ON HUFPOST: