The kids are back in school, temperatures are mild and trails are less crowded than in the busy summer months. Fall is one of the best times of the year to head out into the wilderness for a hike, and North America is one of the best places to do it. These four scenic hikes throughout the U.S. and Canada are ones that every outdoor enthusiast should consider conquering this fall.
1. Great Smoky Mountains National Park - North Carolina and Tennessee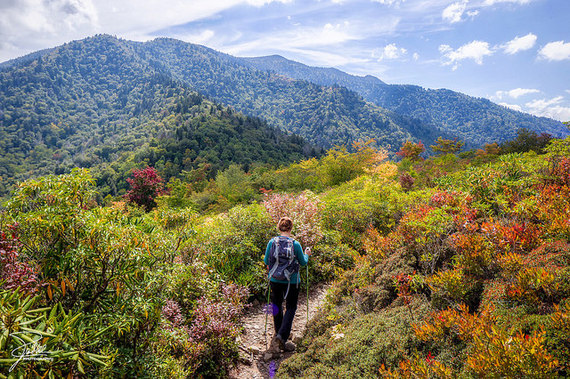 Photo credit: Frank Kehren
Great Smoky Mountains National Park is one of the best places in America to admire the fall colours. The park, which straddles the North Carolina and Tennessee border, offers scenic hikes with backdrops that start changing colours in mid-September and continue into early November.
Early season travelers should hike the Rocky Top, Andrews Bald, or Jump-Off trails, which wind through the yellow birch, American beech, mountain ash, mountain maple and pin cherry trees at the higher elevations. As the season extends, the lower trails come alive with Schoolhouse Gap, Indian Falls, Meigs Mountain Trail and other low-elevation hikes offering breathtaking displays of colour into November.
2. West Fork Trail - Arizona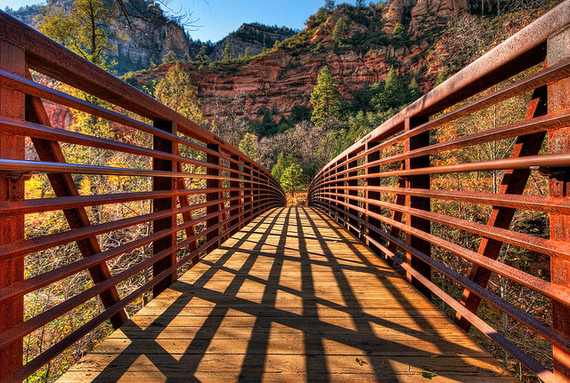 Photo credit: Michael Wilson
Arizona's Oak Creek Canyon is one of the state's most prized natural areas. The famous crimson-coloured canyon walls become surrounded by the yellows, reds and oranges of the maples and oak that inhabit the area. Head to the West Fork Trail, off of highway U.S. 89A at the Oak Creek Vista overlook, for a three-mile-long (one way) scenic hike that will offer more photo ops than your camera's memory card can hold.
3. Fundy Trail - New Brunswick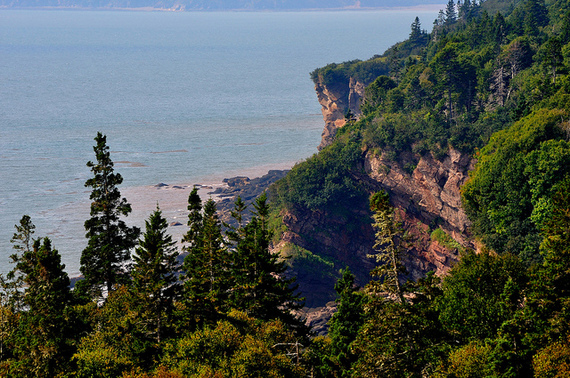 Photo credit: turbona
The Canadian coastline isn't just for summer travelers. Southern New Brunswick's Fundy Trail offers 16-kilometers of coastline that features chromatic fall colours on one side and the tranquil Bay of Fundy on the other. Veer off of the winding trail onto smaller paths and you could stumble across scenic (and very steep cliffs), waterfalls and secluded, sandy beaches. The trail can be found just outside of the town of St. Martins and about one hour (by car) from popular Saint John.
4. Grey Owl Trail - Manitoba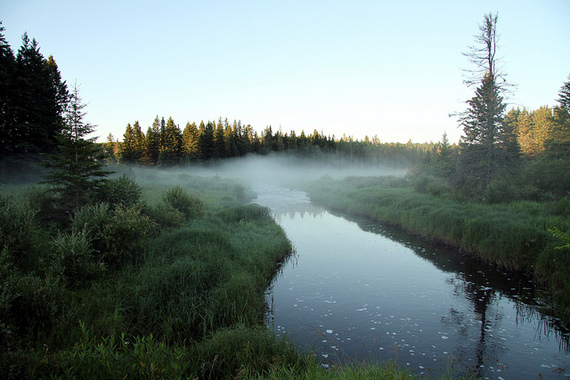 Photo credit: Travel Manitoba
Riding Mountain National Park's Grey Owl Trail proves that you don't have to head where the maples, birch and beech trees grow to see awe-inspiring fall foliage. The Grey Owl Trail offers 17 kilometers of must-see aspen, balsam and poplar trees blended within the Jack pine forests. The hike takes roughly five hours to complete, but the unwavering beauty and common animal sightings (including moose, coyote, fox, beavers, deer and even the famous grey owl) make the journey fly by.
MORE ON HUFFPOST:
Stunning Hikes for Watching the Leaves Change