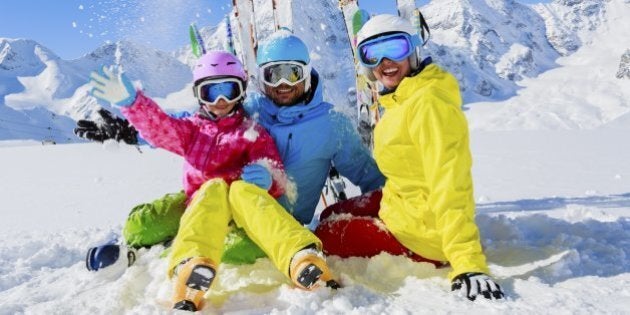 Winter getaways don't have to involve long plane rides to faraway places. Canada is home to some of the best winter vacation destinations in the world. The Great White North is loaded with world-class ski resorts that are waiting for your family to enjoy the winter vacation of a lifetime. These five Canadian ski resorts are the best of the best for parents and their little ones, with family-friendly services like child care, lessons, off-mountain activities and more.
Whistler Blackcomb -- British Columbia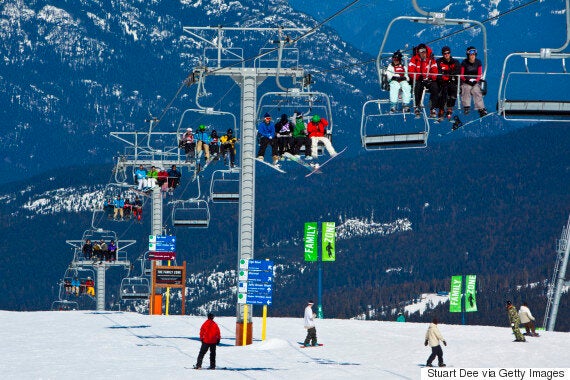 Whistler Blackcomb was ranked as the No. 1 Overall Ski Resort for 2016 by Ski Magazine, so it's no wonder it's one of the best for families. Whistler offers everything from world-class heli skiing for adults to snow schools for little ones and kids adventure camps. Whistler makes it easy for parents to coach their kids on the slopes or place them in the hands of some of the world's most trusted ski instructors while they tackle more difficult terrain.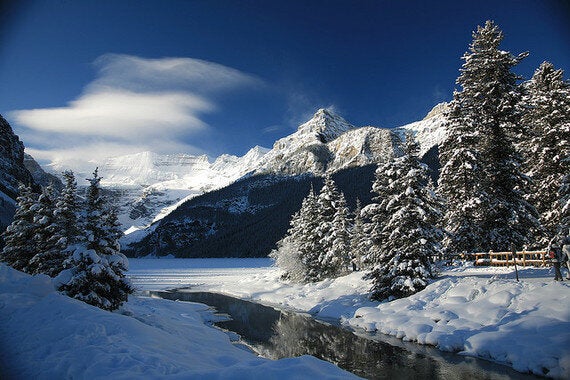 Photo credit: LASZLO ILYES
Lake Louise, located in Alberta's famous Banff National Park, is one of the most scenic ski and snowboard areas in the world. It's also one of the best for travelers seeking a family-friendly winter getaway filled with non-stop fun. Lake Louise offers a unique layout that suits all levels of skiers, from toddlers taking their first runs to snowboarders in the terrain park and powder enthusiasts.
The resort also offers a wide selection of off-mountain activities for families, including a sightseeing Gondola, the Sunny Tube Park, cross-country skiing trails and more. Kids can take part in a number of ski and snowboard clubs or lesson options, giving parents a little extra time on the steeps.
Horseshoe Resort -- Ontario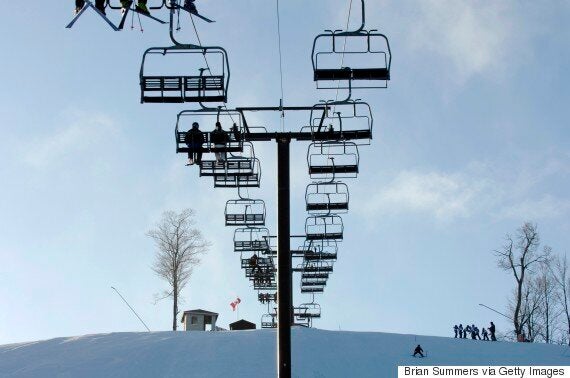 Ontario isn't as known for its winter sports conditions as the Canadian Rockies in the west, but the Horseshoe Resort offers all of the makings of an unforgettable family getaway. Horseshoe Resort, in Barrie, Ontario, offers a more local feel for families who want to spend plenty of time on the mountain together. Horseshoe even offers a unique lesson program that includes kids and adults. However, if you're hoping for a little free time on more advanced terrain, or at the resort's on-site Shizen Spa, you can book half or even full-day lessons for your little ones with day care included.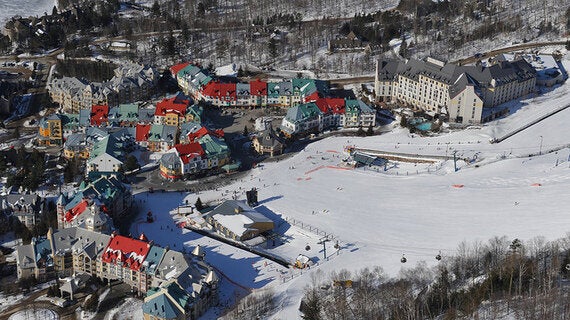 Photo credit: Station Mont Tremblant
Mont Tremblant is more than a ski resort, it's an entire ski town. It's a place where your family can make lasting memories on and off the slopes. The resort offers their the Kidz Club Daycare service for kids between the ages of one and six, as well as an array of lesson options for everyone from kids to adults. You'll have a difficult time tearing yourself away from Mont Tremblant's 96 trails, but you'll probably find the village just as exciting. A huge selection of restaurants, cafes, shops and lodging options help you create the festive family winter getaway experience you're seeking.
Big White -- British Columbia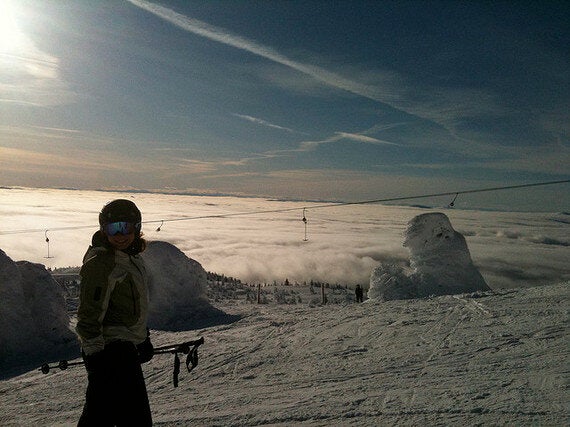 Photo Credit: Chris Fraser
Big White makes family ski trips easier than ever with ski-in and ski-out accommodations. It's the ski and snowboard industry's version of an all-inclusive resort, with 18 restaurants on-site, room service, an on-site grocery store, the Tot Town daycare center and a long list of other amenities that visitors don't have to leave the resort to enjoy. The huge selection of kids clubs, lessons and activities makes it easy for parents to ski where they want without worrying if their little ones are having a good time.
Wherever you're located throughout the vast country of Canada, it's likely there's a quality, family-friendly ski area within reach. Make this winter one of the best ever -- and save big bucks in the process -- by staying close to home.