Getty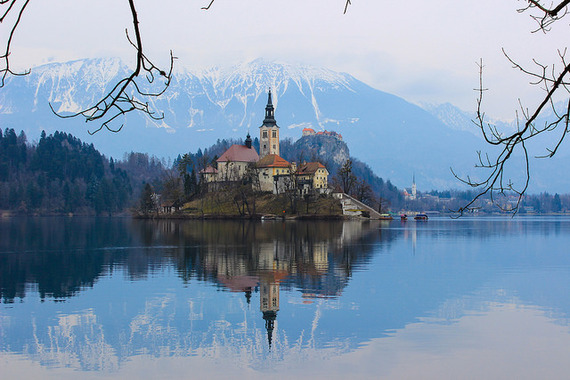 Photo credit: ZoRRo79
Small towns offer charm and hospitality that bigger cities just can't achieve. While some travellers choose to be surrounded by tourists shopping in London or lounging with fellow snowbirds in Ft. Lauderdale in the winter months, you could be out finding some of the world's best hidden gems. These five small towns from around the world are ones that will wow you with their beauty and change your idea of a winter vacation forever.
1. Cua Van, Vietnam
Vietnam is an off-the-beaten path place to escape winter's frigid temperatures. Many visitors to Vietnam head straight for the bustling metropolises of Ho Chi Minh City or Hanoi. These cities offer the historical architecture and awe-inspiring temples that many travellers seek in Southeast Asian countries, but you'll find an even more inspiring Vietnam experience in the tiny town of Cua Van.
This small town, six hours from the capital city and floating on the turquoise waters of the Ha Long Bay, offers a feeling of authenticity and serenity that can't be found in the city. Homes aboard rafts, towering green-covered limestone hills and accommodations just inches above the water make this small town unlike any other in the world.
2. Annecy, France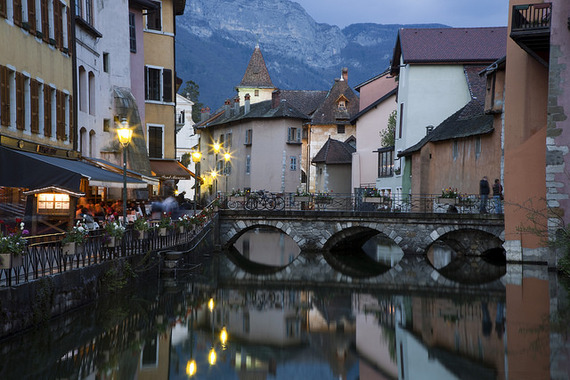 Photo credit: Kosala Bandara
Paris is one of the most romantic places in the world -- no matter the season. However, when many tourists imagine a romantic photo op under the Eiffel Tower, they're disappointed to find droves of tourists doing the same.
Escape the tourist crowds of Paris, and enjoy a true winter romantic getaway in the small town of Annecy. It's a place that surpasses everyone's expectations (even those who call it home) with its charming Vieille Ville old town area, surrounding snow-capped mountains, the teal Lac d'Annecy and the famous lakeside chateau that has remained in place since the Middle Ages.
3. Victoria-By-The-Sea, Canada
Prince Edward Island's Victoria-By-The-Sea is a popular destination in the summer months, but the small fishing village offers just as much beauty in winter. Spend the holiday season in a decked out village hotel sipping tea and strolling the tree-lined streets to snap photos of historic homes sprinkled with snow. Dine on fresh fish, lobster and handmade chocolates while enjoying the serenity and charm of a town that boasts a year-round population of roughly 200.
4. Bled, Slovenia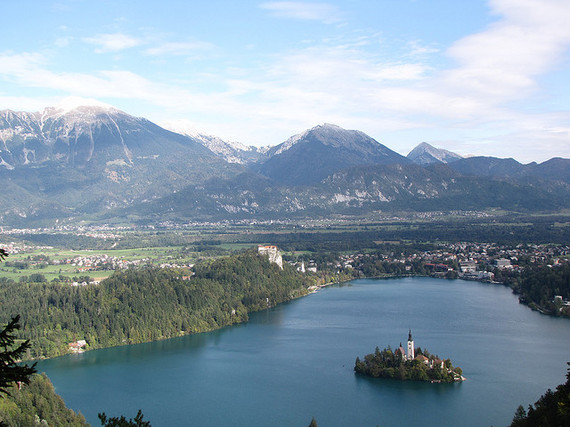 Photo credit: Ben
Bled, a small postcard-worthy town in the Slovenian Alps, looks just as picturesque covered in snow as it does when the grass is green. The small mountain town, which is teeming with tourists in summer, becomes a relaxing getaway with stunning views of the snow-covered Karwanks and Julian Alps when the temperatures drop.
Whether you're interested in an action-packed getaway on nearby mountains, exploring the town's medieval Bled Castle or simply kicking back with your loved ones in one of the world's most romantic settings, you're bound to be blown away by Bled.
5. Blowing Rock, United States
Blowing Rock is famous among North Carolinians and others who are in the know, but it remains one of America's best kept secrets. This charming town in the Blue Ridge Mountains boasts a year-round population of less than 1,500, and you're guaranteed to meet a number of them when popping in all of the cute shops along the downtown streets. A stay in Blowing Rock also plants visitors just minutes from three of the top ski resorts in the southeast, which open their doors from December to March.
ALSO ON HUFFPOST:
Europe's Best Winter Getaways