97 via Getty Images
If someone asked you right now what are your favourite destinations to visit, what are the chances you will answer with a tropical and warm holiday selection? We've almost programmed our minds to link tropical climates to holiday time and travel. But have you ever considered taking the winter holidays to go out and adventure through a winter wonderland?
Finland, a Nordic country way up in Northern Europe is home to a vast landscape, tremendous wildlife and awesome adventures. With a population of around 5.5 million, most of the Finnish are spread across quite a large area of land.
Embrace winter this year and take a look at why we believe Finland is one of the most fantastic places to visit this holiday season.
Dog Sledding
There's nothing more arctic-appropriate than a dog sled ride. This is a unique experience that you'll only find in areas cold enough to be home to the beautiful Alaskan huskies. Embrace the nature while you take a speedy ride through the hills of snow and weave between the tall evergreens and arctic flora.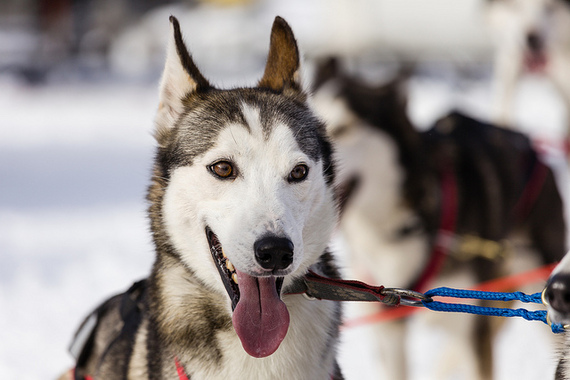 Photo Credit: Markus
Skiing
No matter who you are, where you're from or the ski level that you're currently at, Finland is a magical place to head for a ski holiday. With more than 75 ski resorts in Finland, there a number of ski hills ranging from adrenaline junkie slopes to some of the world's most scenic cross-country trails. According to the Finland Tourism Board, there are four larger resorts that are a must-see: Ylläs, Levi, Ruka and Pyhä-Luosto.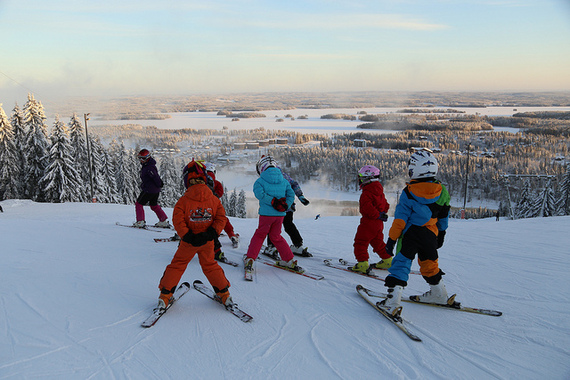 Photo Credit: Visit Lakeland
Snowmobile Safaris
If you've got previous experience riding on a snowmobile or Ski-Doo, then you can head out on your own safari without even breaking for a refresher. There is a choice to rent, train or head out on a guided tour through the Lapland's. Snowmobiling is actually the best way to get around the cities and towns during the winter, so you could also use this as your main transportation to check out all there is to see. A popular tour agency is Lapland Safaris if you're interested to check out tour packages.
Ice Fishing
It sure is cold and it sure is snowy, but one of the most invaluable experiences gained in Finland is being able to catch a fish out on the land (and ice) and bringing it back to your cabin for a scrumptious feast at the end of the day.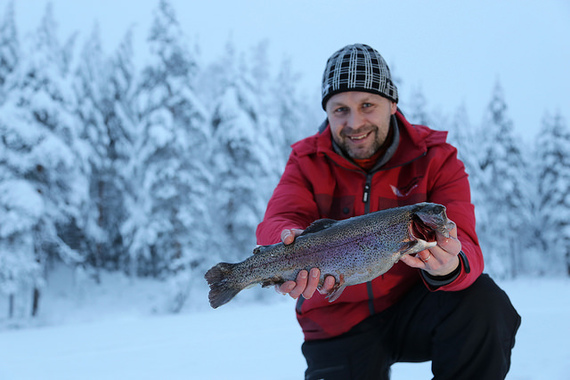 Photo Credit: Visit Lakeland
Ice Swimming
Ice swimming is one of those activities you do not do because you want to, but because it's more of an "I told you so!" or a "Guess what I did!" adventure. Regardless of the crazy excuse you come up with to jump into a lake of freezing cold water, it's quite the unique experience!
Northern Lights
Do they need much more of an explanation? There are no words to describe the beauty of the northern lights. Winter creeps up with such dark days but there's always some joy out of spending your day in the dark. Experiencing the beauty of the northern lights is a bucket list opportunity you won't ever forget.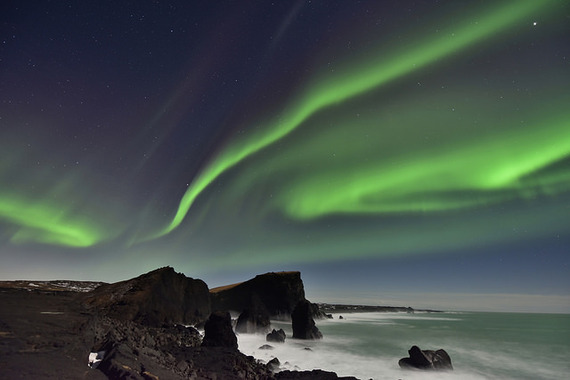 Photo Credit: Diana Robinson
Have you ever explored Finland before? What would you suggest while visiting during the winter months? Having tea with a local tribe? Sleeping in an igloo for the first time? Running with the reindeer? There are so many breathtaking ways to enjoy the holidays this season, why not make it a memory you'll never forget!
MORE ON HUFFPOST:
Northern Lights around the world