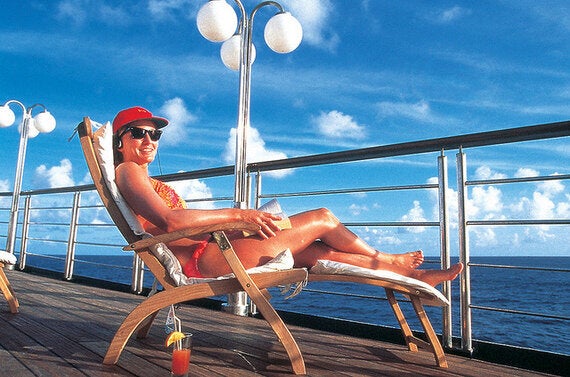 Summer is one of few times of year when last-minute vacations are possible. The kids don't have to miss school, three-day weekends are abundant and unpleasant weather is far less likely to hold you back.
However, you don't have to be a savvy last-minute traveller or expert planner to create a getaway that's unforgettable and budget-friendly. The following quick tips will help you plan your last-minute summer vacation in a matter of minutes.
Your budget determines how far you can travel and how long you can stay away. Travellers on a tight budget or with time constraints should opt for places close to home. Take a quick trip to a nearby national park or that intriguing coastal town you've always wanted to visit. Those with a bit more time should remember to be spontaneous. Consider places you've wanted to visit but keep your mind open to locations that present themselves when searching for deals on last-minute flights.
Make the Time to Get Away
It has been proven that travel is good for your health, so stop making excuses and create time to get away. If summer is the busy season at work, consider leaving for a long weekend, such as the ones around Canada Day, Civic Holiday and Labour Day. Your getaway may be brief, but it can be just the change of scenery and pace you need.
Taking a longer last-minute getaway can be tricky depending on where you work. However, those who are self employed or those who can work on the go have the opportunity to get away while staying in touch. The key to planning a last-minute vacation is to make the time for your getaway. Don't wait for spare time to present itself, because it probably never will.
Don't Be Afraid to Go Alone
It can be hard to get your less spontaneous friends or family members on board for a last-minute getaway, but you don't need them anyway. Travelling solo means you'll be able to make the most of your time -- doing what you want, when you want. Opt for a stay at a hostel, join a group tour or sign up for a cooking class to meet new, exciting people along your journey. Keep in mind that travelling solo also allows you to be antisocial, so pull up a beach chair and put your nose in a book.
Know Where You're Going to Stay
Booking a hotel minutes after you book your plane ticket can provide the peace of mind you need to start getting exciting about your trip. After all, it's only a few days away. Book a hotel for the entire stay of a short, weekend getaway. Staying in one place for several days eliminates the need to check-in and check-out of numerous places and allows you to spend more time exploring. If your last-minute getaway is a longer one, be sure to book at least two to three days of hotel rooms, so you have time to relax and research when you arrive.
Follow HuffPost Canada Blogs on Facebook