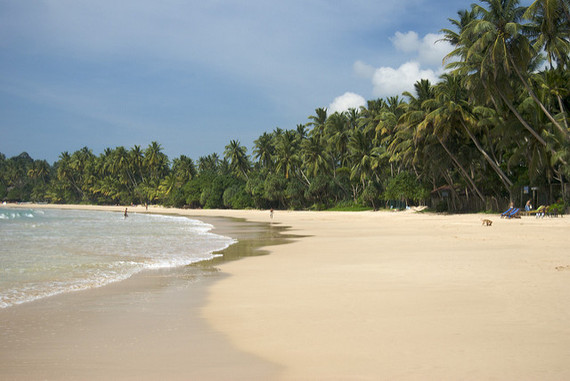 Photo credit: clurr
Imagine a travel destination with beautiful beaches. Do places like the Bahamas, Hawaii and Bali may come to mind?
Your mind probably doesn't wander to the small Indian Ocean island of Sri Lanka. This rugged yet charming island south of India is loaded with sacred cities, ancient Buddhist ruins and beaches that will impress even the most well-traveled beach bums.
Sri Lanka's beaches are some of the most picturesque on the Asian continent, and the following are seven that every travelLer must visit on their first trip to the country formerly known as Ceylon.
Tangalle Beach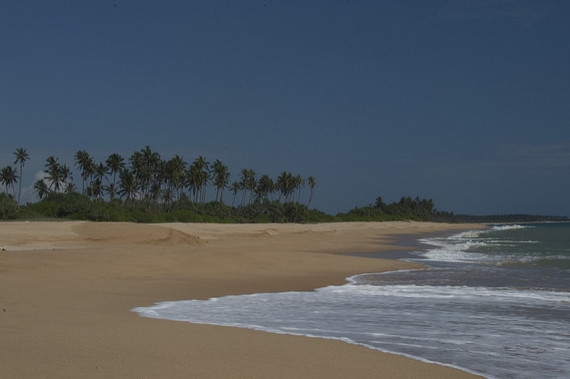 Photo credit: clurr
One of the best parts of exploring Sri Lanka's beaches is the adventure you experience getting to each one. Tangalle Beach is hidden on the island's southern coast, and venturing beyond the towns of Galle and Matara will lead you to sandy nooks between large boulders and bending palm trees. Tangalle Beach looks like a place you'd find on a postcard, and you can stay among the beauty in one of many affordable bungalows, resorts and hotels.
Uppuveli
The golden sand and lush palms of Uppuveli are enough to draw you into the coastal town, but the laid-back atmosphere and serene, undeveloped feel are what will make you want to stay forever. Few places remain around the world where you can lounge on the sand in the shade of a palm tree without another soul in sight, and Uppuveli, found just 6 km northeast of Trincomalee, is one of them.
Koggala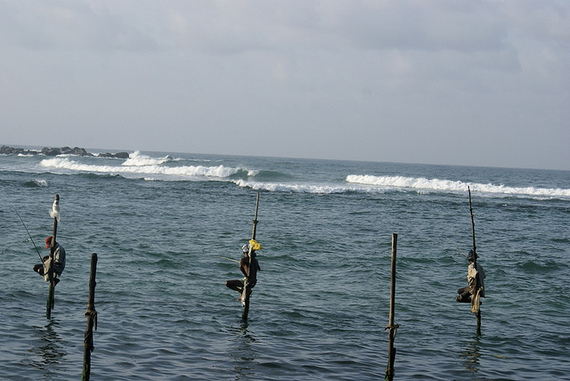 Photo credit: Sarvodaya Shramadana Movement
The coastal town and beaches of Koggala are located just a short tuk tuk ride from bustling Galle and the historic Galle Fort. The long, golden sand beach backed by coconut palms and a small smathering of resorts is ideal for beachcombers, swimmers, surfers, snorkelers and all water sports enthusiasts. Koggala is known for its stilt fishermen, who fish while perched on single poles emerging from the breaking waves. The stilt fishermen combined with Koggala's famed sunsets make for unbeatable photo opportunities.
Negombo
Within an hour of your arrival at Colombo's Bandaranaike International Airport you can be sipping a cold Lion beer with your toes in the Indian Ocean at Negombo Beach. Negombo is known for its strip of restaurants, shops, bars and live bands that turn the coastline into a happening place to be any day of the week. However, the orange sunsets, cartoonish palm trees and golden sands make it an ideal place to dive into the beauty of Sri Lanka's beaches before continuing to other destinations.
Unawatuna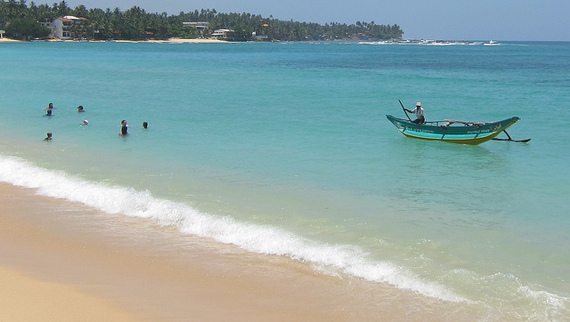 Photo credit: Indi Samarajiva
Unawatuna is one of Sri Lanka's most happening beaches, and while it provides a bit of a spring break vibe, you won't be able to resist the town's infectious feeling of relaxation. The beach's hip town, where you can dine on everything from Sri Lankan rote to hamburgers and iced mochas, is just steps from a turquoise bay that screams "paradise." The waters are calm and ideal for swimming, and although the beach is slowly eroding, you won't find a shortage of places to hang out on the sand, including a multitude of bars and restaurants on stilts overlooking the sea.
Passekudah Bay
Travellers who make it to the east coast destination of Passekudah Bay have likely traveled long hours by car, bus or train. However, anyone who makes it to Passekudah will be rewarded with some of Sri Lanka's most picturesque beaches and waters that were made for swimming. The bay's flat, shallow bed allows swimmers to wade roughly 200 metres from shore without drifting too deep. The baby blue waters, sugary sand and cartoonish palm trees are enough to make all of your friends and family back home jealous.
Arugam Bay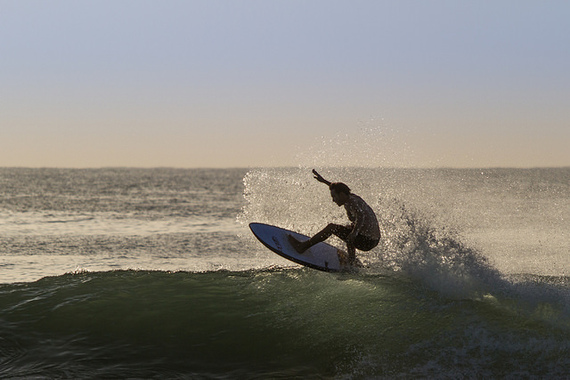 Photo credit: Sylvester S.
Arugam Bay has become famous for its surfing waves, which are best between the months of April and October. However, if the waves are flat or you visit in the off-season, you'll still fall in love with the soft sand and tropical feel of the moon-shaped bay. Even better, Arugam Bay offers several oceanfront resorts and beachside guesthouses that can quickly turn even the most serious city dwellers into well-tanned beach bums.
Follow HuffPost Canada Blogs on Facebook
ALSO ON HUFFPOST:
Best Travel Destinations For Canadians