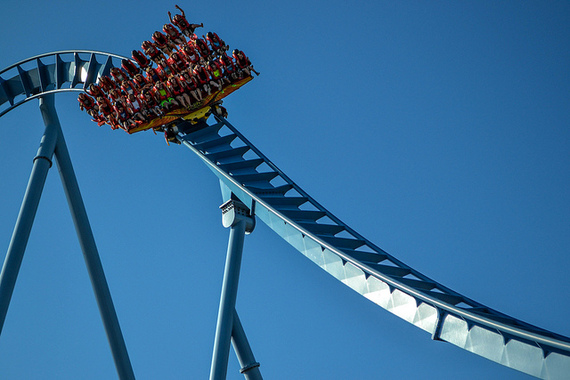 Photo credit: holl7510
Summer vacations are meant for family fun in the sun, and amusement parks offer some of the most thrilling fun around. Whether you're interested in adrenaline-pumping roller coasters, lazy rivers or a little bit of each, these five theme parks are the best across the U.S. and Canada for guaranteed family fun this summer.
1. Busch Gardens -- Williamsburg, Virginia
Virginia Beach may be on your summer travel radar, but historic Williamsburg probably isn't. Instead of sinking your toes into the sand of Virginia's overly-crowded coastal city, enjoy some of America's best thrills at this must-visit Busch Gardens location. The park offers everything from the terrifying Alpengeist roller coaster to toddler-friendly rides and the refreshing Water Country USA waterpark. Plenty of shade, affordable passes and package deals including hotels and park tickets make this a more comfortable and budget-friendly escape for parents too.
2. Canada's Wonderland -- Vaughan, Ontario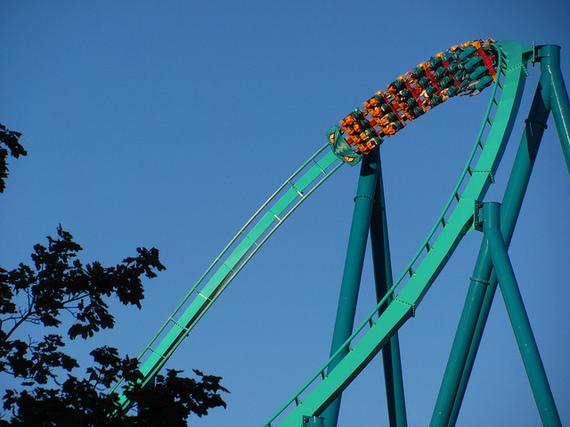 Photo credit: Roller Coaster Philosophy
Just a 30-minute drive north of Toronto is Canada's largest and most thrilling theme park. Canada's Wonderland is home to more than 200 attractions, including some of the country's most daring coasters, like the Behemoth, state-of-the-art Backlot Stunt Coaster, the Leviathan and more. However, Canada's Wonderland is equally as appealing to little ones as it is adventurous older kids and adults. The theme park offers an abundance of family rides, kid-friendly attractions, and the Splash Works waterpark for those seeking more low-key thrills.
3. LEGOLAND -- Carlsbad, California
LEGOLAND California is just as exciting for adults as it is for their LEGO-loving kids. The park features everything from lifelike LEGO displays to roller coasters made from the famous childhood building blocks. The LEGOLAND Water Park is an ideal place to cool down on hot summer days in California, and the captivating Sea Life Aquarium also offers an escape from the heat. Additionally, the park offers a number of dining, entertainment and nearby resort options, so you can make an entire vacation of your visit to this favorite California attraction.
4. Playland Vancouver -- Vancouver, British Columbia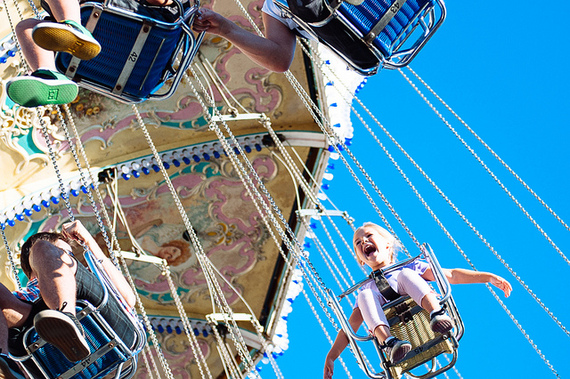 Photo credit: Caelie_Frampton
Playland Vancouver is the oldest amusement park in Canada, but that doesn't mean the rides are outdated. Located at the Pacific National Exhibition in Vancouver, this British Columbia summer favorite features everything from games and monster truck shows to Canada's most extreme pendulum ride "The Beast," the "Corkscrew" roller coaster and the Wooden Roller Coaster, originally built in 1958. High-velocity thrill rides, entertaining shows, concerts, delicious food and tons of kid-friendly attractions, make Playland Vancouver one of the best places for summer family fun in the country.
5. Cedar Point -- Sandusky, Ohio
Cedar Point is the ultimate summer destination for thrill-seeking families. This Ohio theme park consistently reigns as one of the craziest in the country with nearly 20 coasters that carry riders through corkscrews, twists and loops at hair-raising speeds. Known as the "Roller Coaster Capital of the World," the park rolls out new thrill rides every year. However, you don't have to be a hardcore roller coaster enthusiast to have fun at Cedar Point. The park also features water rides, family rides, kids' rides, summer entertainment and so much more. If you're looking to fill one of those many long summer weekends with action, Cedar Point in Sandusky, Ohio, is the place to be.
Follow HuffPost Canada Blogs on Facebook
ALSO ON HUFFPOST: