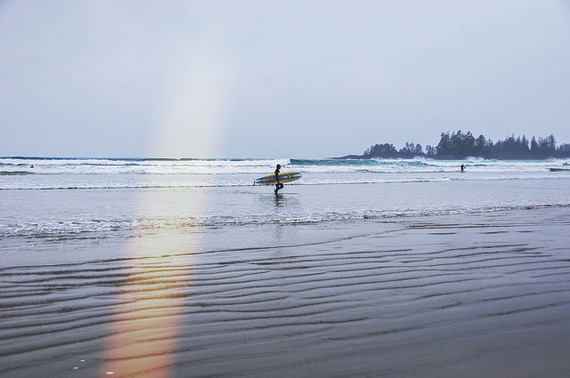 Photo credit: Rina V.
After decades of travelling south in surf of warm water, perfect waves and palm trees, surf travellers are beginning to head north. Surfing is now one of the world's fastest growing sports, and that means it's becoming difficult to find a wave all to yourself. Instead of setting your sights on the overly-crowded lineups of Costa Rica or surfing with hundreds of wave-hungry teenagers in California, it's time to look toward the Great White North.
Sure, you'll need a wetsuit, and you probably won't find as many perfectly-tanned, bikini wearing beach bunnies, but you'll enjoy surfing the way it used to be -- fun. Canada is one of few places left in the world where you can surf with a handful of others in the water or learn how to ride waves in a low-key setting, without worrying about pesky locals or hoards of groms stealing all of the waves.
The following are four reasons why you should consider Canada for your next surf trip.
It's Cheaper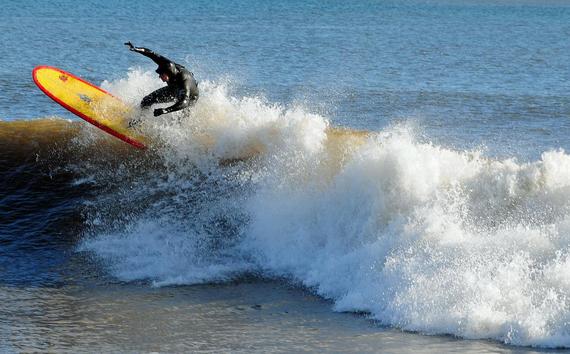 Photo credit: archer10
Sure, Bali is an ultra-affordable destination once you arrive. But purchasing a plane ticket halfway around the world puts a huge dent in your wallet, and that's not including airline surfboard fees. Canada's surf destinations are just a short drive or flight away for many North Americans, which means you can be at your surf destination faster for a much more affordable price.
Even more, the big bucks you're spending on surf camps and resorts in tropical destinations won't need to be spent when you're camping along the coast or enjoying an affordable boutique hotel in Nova Scotia, British Columbia or Ontario.
The Surf Is Less Crowded
It's easy for anyone to hop into the water with a surfboard in a tropical location, but it takes a lot more gusto to jump into Canada's frigid waters. The cool water temperatures are something that can easily be solved with a quality wetsuit, but they're also a great deterrent for keeping less motivated surfers out of the water. Unlike overcrowded destinations, like Hawaii, Costa Rica and Bali, Canada has yet to make its way onto the global surf scene, which means you and your friends can have all the waves to yourselves.
The Scenery Is Insane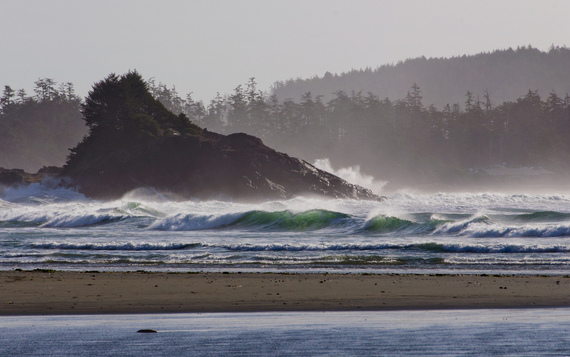 Photo credit: colink.
Paddle out while admiring miles of sandy beach backed by lush, green islands in Tofino, on Vancouver Island, surf among the picture-perfect serenity of Halifax's nearby Lawrencetown Beach or experience nature's wild side as you jump off the pier into the crystal clear waters of Lake Huron in Kincardine, Ontario. Canada may not offer towering coconut palms or palapas, but it is home to some of the most postcard-worthy stretches of wilderness in the world.
It's One of the Best Places to Learn
You don't have to be an advanced surfer to head to Canada. While the locals in other parts of the world will bully newbies out of the water, Canada's waters are welcoming with surf schools and board rental shops in favorite surf spots, like Tofino, Lawrencetown Beach and Calgary's famous Habitat 67 river surfing destination. It doesn't hurt that Canada is home to some of the friendliest and most welcoming people in the world.
Follow HuffPost Canada Blogs on Facebook
ALSO ON HUFFPOST:
Best Places To Camp In Canada