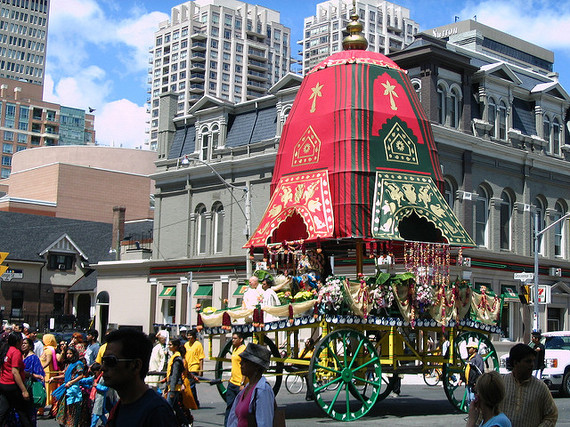 Photo credit: Loozrboy
Toronto is the place to be this summer. Whether you're into photography, music, family-friendly fun, dining, flowers or theater, there's a summer festival in Hogtown that's guaranteed to interest and excite you. In fact, there are so many festivals on schedule between May and September, that you may never want to leave. The following are six of the best summer festivals happening this year in Toronto.
HarbourKIDS Circus
Spend Victoria Day Weekend at Harbourfront Centre for the annual HarbourKIDS Circus. This weekend-long festival, taking place from May 21 through 23, is free and open to the public, but that doesn't mean it's not extravagant. The old-fashioned circus will feature three days of acrobats, buskers, daredevils, animals, magic and so much more. The festival is aimed at kids under the age of 12, but there's no doubt parents and older kids will enjoy the show as well.
TD Toronto Jazz Festival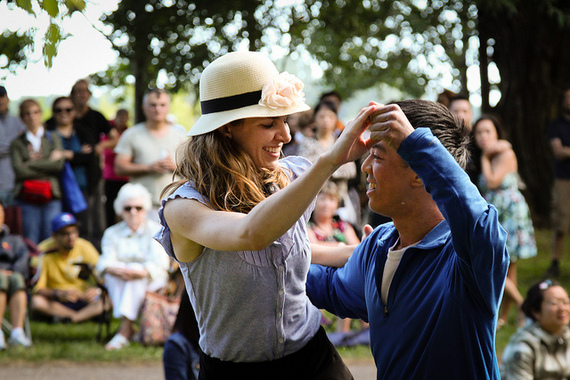 Photo credit: synestheticstrings
Whether you're an avid jazz music listener or not, the famous TD Toronto Jazz Festival is guaranteed to impress. This year's festival will take place from June 24 through July 3, and will feature artists as renowned as Sarah McLachlan, Wynton Marsalis, the Chick Corea Trio and more. Ticket prices vary based on the events you wish to see, and the massive list of artists and venues can be found on the Toronto Jazz Festival website.
Toronto Ribfest
Nothing says summertime like barbecue. The weekend-long Toronto Ribfest, held from June 30 through July 3, is one of the places to get your fill of sweet and tangy barbecue this summer season. In addition to some of the country's best barbecue, you'll find Canada Day festivities, carnival rides, live music, a climbing wall, games, pony rides and the much-anticipated fireworks at dusk. This event will be held at Centennial Park, and it's one of the best ways to spend your Canada Day Weekend in the city.
Caribana: The Scotiabank Caribbean Carnival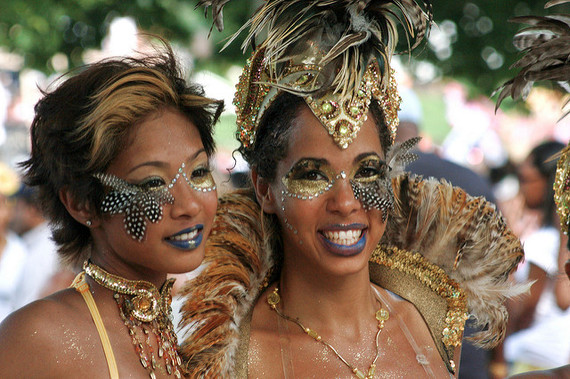 Photo credit: A. daSilva Photography
Visit Toronto in July, and you're bound to catch one of many events associated with the Scotiabank Caribbean Carnival, formerly known as Caribana. This year will be the 46 year of this colorful festival, celebrating the cuisine, music and arts of the Caribbean. The Caribbean Grand Parade (to be held on July 30) and the Calypso Extravaganza Show (to be held on July 23) are two favorite events each year, but you'll find unique Caribbean-style activities around town from July 5 through July 31.
Festival of India
Cruise out to Center Island to experience one of Toronto's most famous festivals, the Festival of India. The 44th annual event offers a look back into ancient India with a massive parade, drumming, dancing, singing and of course, those delicious Indian eats. Watch the 40-foot-tall parade floats cruise by, then watch live music and dance performances, visit the South Asian Bazaar, let your kids run wild in the kids' area and dine on free vegetarian feast. Outdoor yoga, cooking classes and meditation circles are just a few additional ways you can connect with ancient India this July 16 and 17.
Toronto's Festival of Beer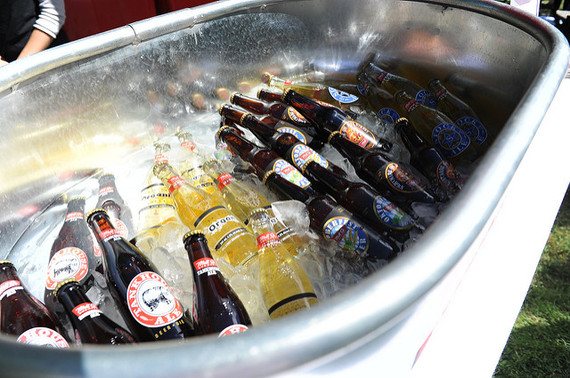 Photo credit: Canadian Film Centre
Beer lovers rejoice. Toronto's Festival of Beer will be back for its 22nd year with more than 100 local and international breweries on the scene. In addition to more than 300 different kinds of beer available, visitors can taste some of Canada's best grilled eats and learn about the ever-growing beer industry. This year's live music will be performed by House of Pain and Big Sugar, and the event will run from July 22 through July 24, at Exhibition Place.
Follow HuffPost Canada Blogs on Facebook