When the December holidays officially came to a close, markets and big box stores packed their shelves with cards, chocolates and stuffed teddy bears. February may seem decades away, especially since it sits on the other side of frigid January, but Valentine's Day always comes quickly and without much warning.
Wow your loved one with a special getaway this February 14th. These five U.S. cities are loaded with swoon-worthy restaurants, romantic backdrops and plenty of places to cozy up and escape the cold together.
1. San Francisco, California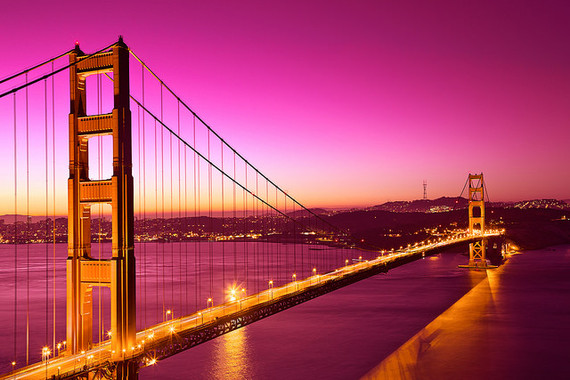 Photo credit: Nicolas Raymond
Photo ops in front of the Golden Gate Bridge, chilly mornings on Ocean Beach and some of the best restaurants in the world are just a few of the features that make San Francisco a Valentine's Day hotspot. The city's unique location just over an hour's drive from Napa Valley makes it an ideal home base for couples day trips. Don't forget to choose a waterfront restaurant with views of the iconic big red bridge for the ultimate meal on the big day.
2. Charleston, South Carolina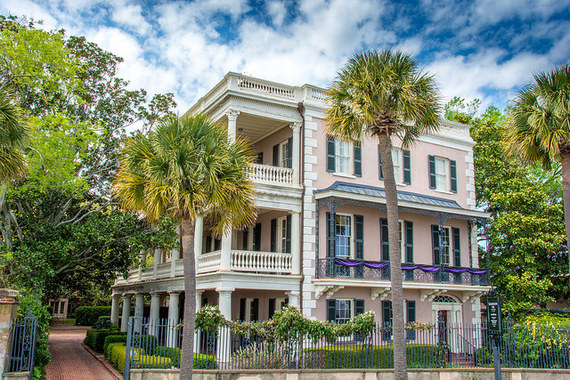 Photo credit: Barry Peters
It's impossible to visit historic Charleston, S.C., without feeling a bit romantic. The architecture dating back to our country's earliest years, ancient oak trees lining the streets, quaint southern shops, horse-drawn carriages and a selection of restaurants praised for their world-renowned chefs make Charleston an easy place to settle for Valentine's Day.
The city's riverfront walkways and proximity to the ocean also mean you can enjoy the beauty of the lowcountry waters on your visit. Don't forget to opt for one of the city's many historic inns over the more conventional chain hotels for an extra dose of southern charm and romance.
3. Portland, Oregon
Portland is a place for couples who want to spend a lot of time out and about. The city bustles with Valentine's Day events, ranging from brunches and dinners at trendy restaurants to free brewery tours, Valentine's Day theater, tantra workshops and tours of the city's sinful past. Whether you're looking to embrace Valentine's Day with a special someone or are seeking some anti-Valentine's Day fun, Portland is a place where you can do it all.
4. Honolulu, Hawaii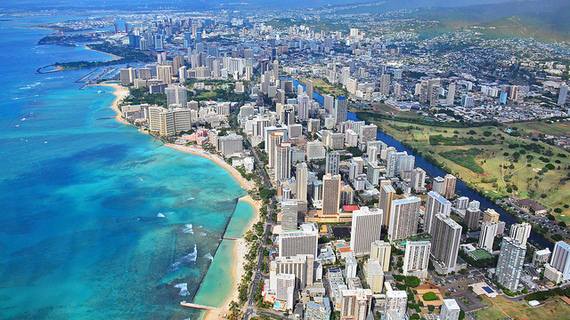 Photo credit: Edmund Garman
There are few ideas more romantic than escaping to a tropical paradise with someone you love. Hawaii is America's very own tropical paradise, and Honolulu offers everything from nighttime swims in bathtub-warm waters to some of the world's best sunsets and four-star dining at the famous La Mer restaurant. Visitors can create their own romantic experiences with beach picnics, mountain hikes, local Hawaiian spa treatments or days spent exploring Oahu's iconic shores.
5. New York City, New York
New York is at its most romantic in the winter months. Visitors can hit the skating rink at Rockefeller Center, cocktail at swanky NYC hotels, take carriage rides through Central Park, attend Broadway shows and dine everywhere from famous delis to restaurants owned by Gordon Ramsay and other multi-Michelin-starred chefs. New York City's close proximity to Canada also means that you can feel like you've travelled to a faraway place without the long, expensive flights.
There's no doubt it will be difficult to choose the perfect place to spend Valentine's Day with the one you love, but wherever you find yourself across the U.S., you're guaranteed to find a city that encourages romance nearby.
Follow HuffPost Canada Blogs on Facebook
ALSO ON HUFFPOST:
Cute Valentine's Day Gifts For Her