Chris Tobin via Getty Images
You don't have to travel far and wide to enjoy a winter getaway you'll never forget. The United States is loaded with epic vacation spots ranging from the white sand beaches of the Florida Keys to the bright lights of New York City and the world-class ski resorts of the Rocky Mountains.
Wherever you travel in America, there's a place worth seeing nearby. However, these eight winter vacation destinations are ones every traveler should visit at least once.
1. Lake Tahoe, California
Whether you're into skiing, snowboarding, nightlife, shopping or sightseeing, Lake Tahoe is guaranteed to be the shining star of your winter. North Lake Tahoe is a haven for nature lovers seeking a more low-key getaway while the South Shore offers countless bars, shops and touristy offerings. Heavenly Mountain Resort, Sierra-at-Tahoe Resort, Mount Rose Ski Tahoe, and Kirkwood Mountain Resort are just a handful of the area's long list of ski resorts, many of which are world class.
2. Key Largo, Florida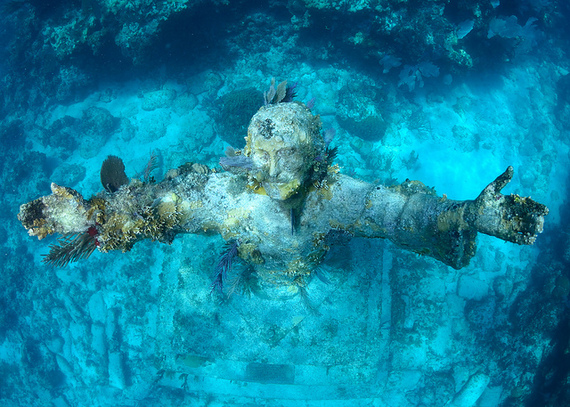 Photo credit: Wilfred Hdez
Key Largo is the northernmost island of the Florida Keys, and it's a bit more laid-back than its bustling brother farther south. Key Largo is just an hour's drive south of two major South Florida airports, but you'll feel like you've traveled thousands of miles away when you see the turquoise waters, cartoon-like palm trees and postcard-worthy sunsets. Spend days kayaking the mangrove trails, snorkeling, diving or kicking back at one of the island's many seaside restaurants and bars.
3. Boone, North Carolina
Boone, a college town in North Carolina's Blue Ridge Mountains, is a sleepier version of nearby Asheville. It's a place where you can enjoy a budget-friendly ski or snowboard vacation with a selection of North Carolina's best resorts within reach. Cabin rentals are plentiful near Boone, and the happening downtown area is ideal for apres-ski eating, drinking and shopping.
4. Tybee Island, Georgia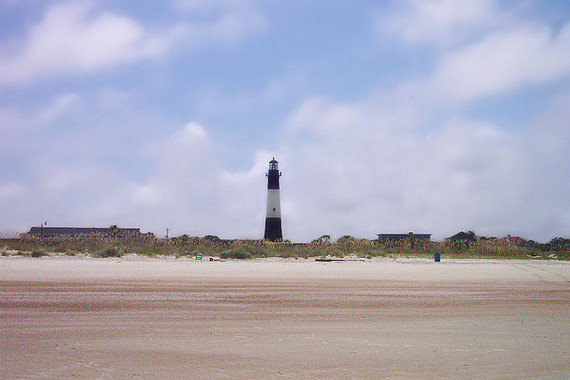 Photo credit: Melissa Johnson
Not all warm-weather winter getaways involve a long drive to Florida. Pull off the road earlier on Georgia's gorgeous Tybee Island. Known as Savannah's beach, Tybee Island is a place where you can enjoy uncrowded sands moments from world-class golf courses, deep sea fishing excursions, mouthwatering seafood restaurants, historic beach homes and bustling downtown Savannah. Tybee Island is where rustic natural beauty and southern charm combine to make an ideal place to escape the cold.
5. Boulder, Colorado
A couple of strolls up and down downtown Boulder's Pearl Street Mall, and you'll never want to go home. This historic Colorado city, nestled in the Flatiron Mountains, is one of Colorado's most unique cities. Downtown Boulder remains 85 per cent locally owned and operated, which means you'll find some of the state's most unique restaurants, shops, bars and other establishments.
It's hard not to relax when you're walking the snow-covered streets surrounded by so many people who are more than proud to call this city home. Don't forget to leave downtown every once in awhile to explore the Eldorado and Boulder canyons, which are just as alluring in winter as they are in the warmer months.
6. New York City, New York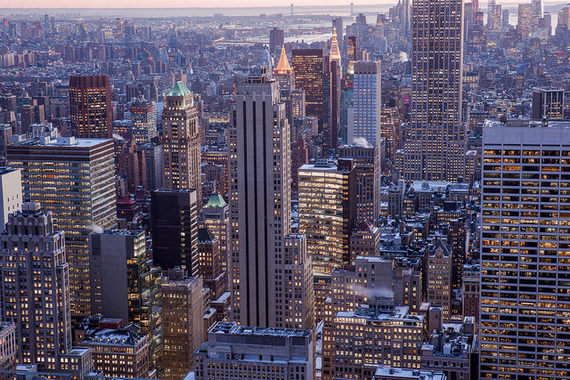 Photo credit: Anthony Quintano
Whether you make it to New York City in time for the iconic holiday window displays or not, you're guaranteed to feel the magic of the Big Apple in winter. Stay warm by popping into the city's countless cozy museums, theaters, restaurants, shops and nightspots. And don't forget to spend some time exploring New York City's many ice skating rinks, including Rockefeller Center and Central park's Wollman Rink, which remain open until the ice starts to thaw in March.
7. Las Vegas, Nevada
There's no bad time to visit Las Vegas. In fact, you'll probably find lighter casino crowds if you visit after the big New Year's Eve rush. You won't miss the usual Vegas days by the pool when you're ice skating on rooftops, dining at restaurants owned by master chefs, celebrating the Chinese New Year or enjoying elaborate winter-themed shows.
8. Stratton, Vermont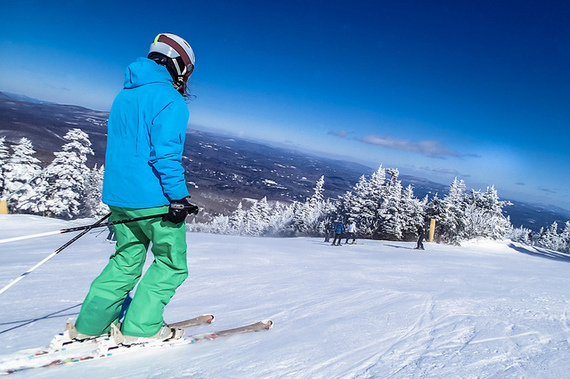 Photo credit: stillwellmike
It's no wonder Vermont is constantly praised as one of the coolest states in America. Stratton Mountain, in Vermont's Green Mountain National Forest, is one of the many places visitors swoon over, especially in the winter months.
Stratton Mountain Ski Resort is one of the top ski and snowboard resorts on the East Coast, luring people in for its diverse terrain, endless winter events, concerts, exquisite dining options and mountain village that supplies everything you need for the perfect winter getaway. Stratton is also known for offering some of the most reasonably-priced lift tickets in the country, so you won't have to break the bank for this winter's family ski vacation.
Follow HuffPost Canada Blogs on Facebook
MORE ON HUFFPOST: