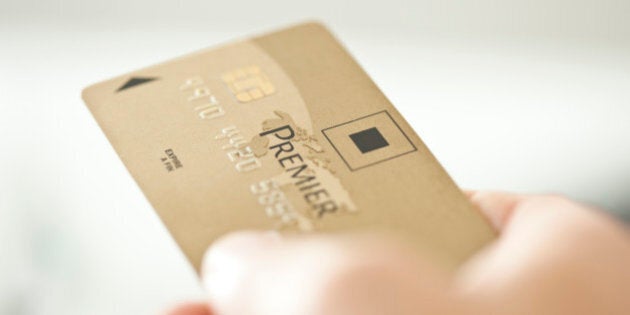 As rewards cards have become increasingly popular, it's not surprising that many rewards credit cards are named the best credit cards in Canada. Because of the number of credit cards there are in the market, it's very difficult to determine which one is right for you.
There's often a debate between choosing either a travel rewards credit card or a cash back credit card. There isn't a right answer. The best credit card is different for everyone because each person will have different needs, financial habits, and credit histories. Let's take a closer look at the two types of credit cards and see which one best complements your life.
If you're a frequent traveler with excellent credit and a high personal/household income, a travel rewards card is a great choice.
Here are some of the pros of a travel rewards credit card:
Welcome bonuses--Most premium travel rewards cards come with excellent welcome bonuses. You should expect to receive a welcome bonus valued at between $200 and $400. Often, you'll be able to score enough points for a free flight with the bonus.
Travel perks--Travel credit cards offer great perks ranging from extensive travel insurance to flight discounts to VIP airport lounge access to free hotel upgrades. So if these perks are important to you, a travel card is perfect because you'll receive all of these travel perks for free with your credit card.
But there are some drawbacks to consider:
High annual fees--The best and worthwhile travel rewards credit cards tend to have high annual fees ranging from $100 to $150. Most times the introductory offer will pay for the annual fee for the first year. But for the subsequent years of card membership, if you don't use your credit card enough, holding that credit card might cost you.
Complicated travel programs--With certain travel programs like Aeroplan and Air Miles, using your points can be complicated. You have to deal with blackout dates, limited flight dates, taxes and fees, and expiring points. If you're looking for more flexible options, you should avoid programs like Aeroplan and Air Miles. However, there are many great travel credit cards out there like the BMO World Elite MasterCard, which offers great flexibility and make traveling with points simple and easy.
If you relate to Suzy Jetsetter, then we recommend the BMO World Elite MasterCard. With this card, you can jet-set all over world with a $300 signup bonus, travel perks like VIP airport lounge access and extensive travel insurance!
If you want a simple and straightforward program, a cash-back credit card is best suited for you. Cash back credit cards are good for these reasons:
Simple, straightforward, and flexible--Cash-back credit cards are simple and easy to understand: You spend money and you receive a percentage of that money back. You can receive cash back in the form of a statement credit or deposited into a savings account. It's that easy. You don't have to worry about redeeming expiring points, blackout dates or limited flight options.
Great no-fee options--Unlike travel rewards credit cards, some of the best cash-back credit cards have no annual fee. Therefore, you don't have to worry about spending enough on your credit card to make it worth holding.
But there are also drawbacks to consider:
Milestone redemptions--For some cash-back credit cards, you need to reach a milestone before you can receive your cash back. For example, when you reach 20,000 points you'll receive $20 cash back.
Lower value per point--With the best travel rewards credit cards, you can receive a return of at least 2%. But with cash back credit cards, it's more common to see a return of 1% to 2%.
Limited perks--Cash-back credit cards don't have the extra perks you'll see with travel rewards cards.
Follow HuffPost Canada Blogs on Facebook