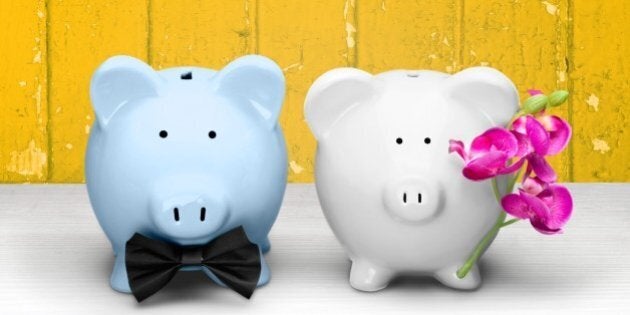 With summer around the corner, wedding season has officially begun. As I happily attend the nuptials of family and friends this summer, I think back to my own wedding. After getting engaged and the initial excitement began to wear off, my focus shifted to thinking about how I was going to actually pay for the wedding day. Although it sounds unromantic, you essentially set a new savings milestone when you pick your official wedding day.
Think about those costs that come after the wedding -- a house, kids, vacations, retirement savings. The last thing you want to do is go into debt to pay for a single day before the rest of your life takes off. To keep your wedding budget on track, follow these simple tips:
Set a budget and give yourself time to save
After you celebrate the engagement, it's time to decide how much you want to actually spend on your wedding.
According to WeddingBells.ca, the average wedding costs $30,000 and Brides.com estimates the average length of an engagement is about a year and half.
If you're financing the wedding without any help from parents, I recommend giving yourself two years to save and to place your savings in a tax-free savings account (TFSA). Your savings will grow tax-free and you can withdraw at any time. There's currently an annual contribution limit of $5,500, but unused contribution room carries over each year. So if you're the average marrying age of 30 and haven't yet contributed to a TFSA, you might have up to $46,500 in unused contribution room to ramp up your wedding savings.
Make sure you have a great credit card for your wedding spending
You're going to be paying for a lot of your wedding expenses in the year or two leading up to the big day. Because you can withdraw anytime from a TFSA without penalty, you might consider charging your wedding items to the best rewards credit card and paying your balance off each month from your savings account.
The charges to your credit card can turn into amazing cash back rewards you can reinvest into your wedding budget, or put towards your honeymoon.
For cash back, a great option is the SimplyCash Card from American Express, which has no annual fee and offers fiver per cent cash back on gas, groceries, and restaurants for the first six months and 1.5 per cent thereafter. If your honeymoon is on your mind, the BMO World Elite MasterCard is the travel card I have in my wallet. Right now you can get a $300 travel credit and $2 in travel rewards for every $100 you spend. Plus, there are no blackout travel dates and it includes best-in-class medical insurance. You'll be sipping Mai Tais in Hawaii in no time.
Use those cash gifts wisely
Some of your dearest friends and family might surprise you with some generous monetary gifts. If you've allocated a certain portion of your monthly income to your wedding fund, you might consider contributing cash gifts received to one of your other savings goals. Do you have an emergency fund? Maybe buying your first home is your next goal as a couple.
If you don't have debts or other expenses weighing you down, you might consider dropping that surplus into an RRSP. An RRSP will also allow your money to grow tax-free, it can reduce your tax bill, and you can withdraw up to $25,000 per person without paying taxes as part of the Home Buyers' Plan.
If you spent your engagement sticking to your savings plan, collecting useful rewards on a credit card, and putting any extra cash into an account for your next big lifetime milestone, you'll be free on your wedding day to enjoy marrying the love of your life, celebrate with family and friends, and enjoy the party you worked so hard to save for.
Follow HuffPost Canada Blogs on Facebook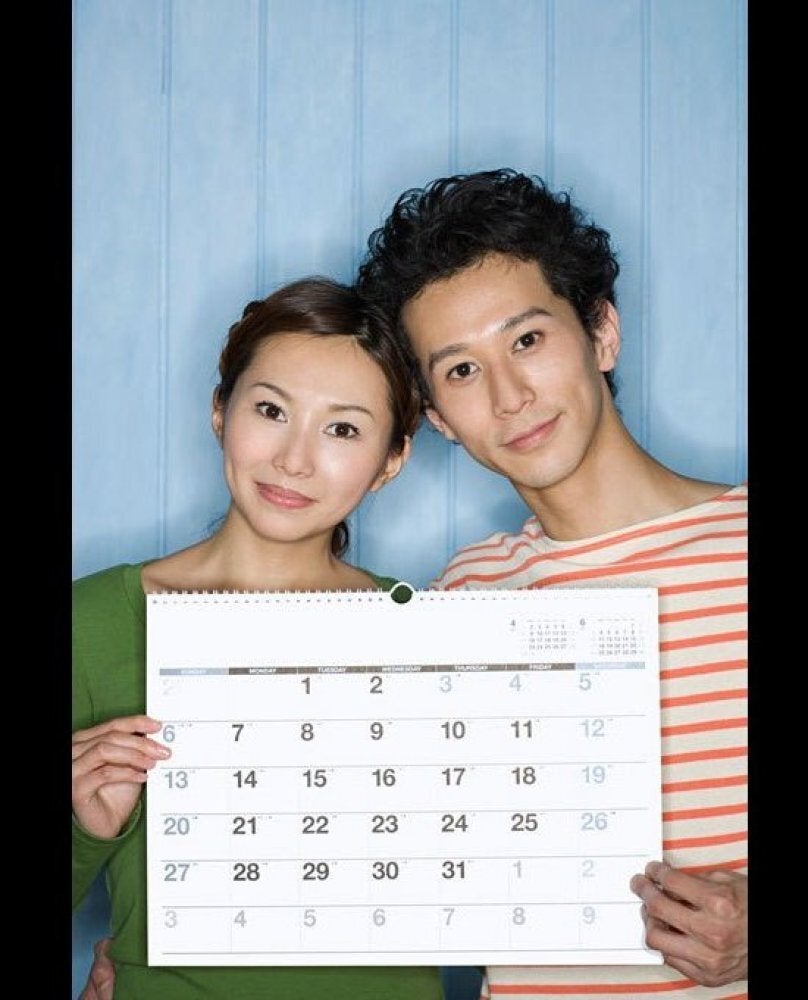 14 Ways to Cut Your Wedding Budget in Half