Sven Klaschik via Getty Images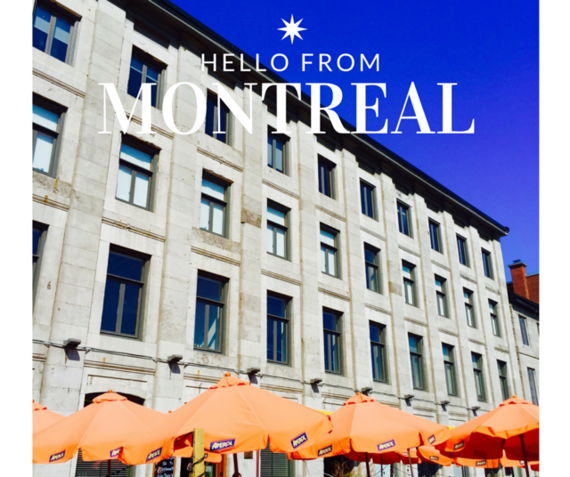 With a loud screech we lurched forward. Trunks loaded, encumbrances stowed, we were ready for our journey to begin. Admittedly, it truly began earlier that morning when we arrived at Toronto's Union Station. My eldest son, Atticus, actually gasped at the sight of the massive domed windows that spilled morning sunshine into the arrivals hall where we all stood in awe of the Beaux-Art architecture. Fittingly, as this story is concerned, the station was built by a Montreal architecture firm in the 1920s.
As I whisked the boys past the hundreds of passengers on their way to work, I could hear whispers of the past echoing through the storied halls. It also made me nostalgic for a time in history I never had the opportunity to experience. A time before air travel was the norm. I still love to hear my mother's stories of her odysseys as a child riding the railway from East to West to visit family in California. The romance of the dining cars and sleeping berths still fills my mind with a healthy dose of wanderlust and wonder.
Because both of my siblings reside in Montreal and because my husband was headed there for a week of meetings, I decided to take our littles on an odyssey of our own, one they will recall with fondness one day (I hope). Our plan was simple: to ride the rails east from Toronto's Union Station to Montreal and spend several days exploring the historical streets of Old Montreal and the city's beautiful parks (taking time to sample the French delicacies at the many bakeries and cafes along the way).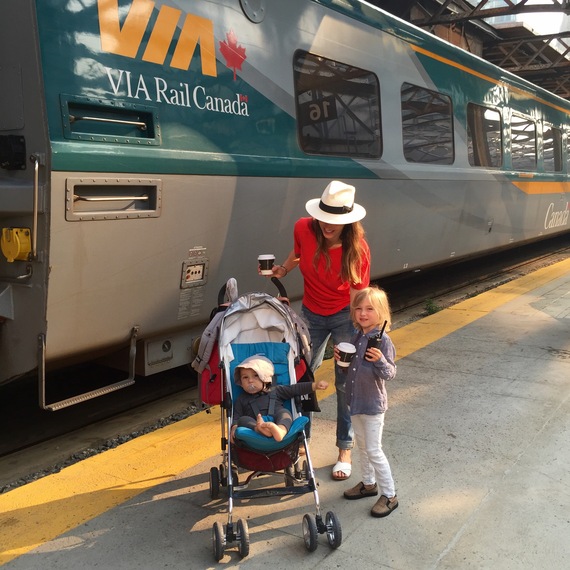 Seated comfortably in first class (or as much comfort as one can achieve with an energetic almost-one-year-old bouncing in my lap) I looked at the expressions on the faces of my little boys. Their eagerness was contagious. Just then, the tea trolley came clanging down the aisle and we were offered beverages -- with a little caffeine in my system, I too was getting in the mood. The next couple hours passed pleasantly (a few spills, walking 50 laps of our train car, multiple curious visits to the train restrooms, soiled clothing, a lost soother and many snacks consumed).
Although there was no dining car, with the baby asleep lunch could not have been served at a more impeccable time. Much better than airline food, it also doubled as a fun activity for Atticus who was chuffed about his roast tenderloin and the little brownie for dessert.
Several hours later we rolled into Montreal's main station. A kind porter assisted us with our effects and within minutes we were comfortably seated in a taxi on our way to the Ritz.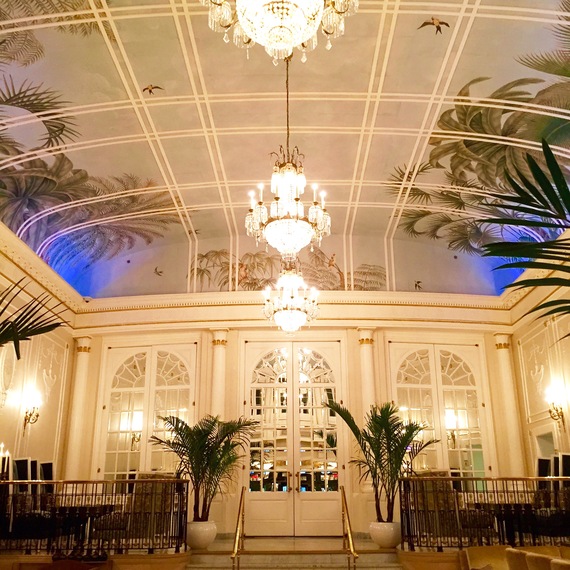 The grand chandeliers, polished brass and well-dressed doormen evoked visions of the hotel's heyday, while still hitting all the modern day luxury cues. As the first Ritz-Carlton property in Canada opening its doors on December 31, 1912, the hotel has hosted many luminaries, politicians, screen stars and starlets (both present day as well as throughout history).
We were treated to their signature family welcome. A treasure hunt -- such old-timey fun! A game that lead Atticus up to our room to uncover several clues all hidden throughout our quarters (which were anything but old-fashioned) and ending in a treasure trove of colouring books, crayons and even a baby toy for Archer. Of course they were suitably impressed. A bowl of fruit and glasses of milk were sent up and after changing out of our traveling clothes, we were ready for our nostalgic Montreal adventure to unfold.

No better place to come face to face with Montreal's history than by exploring Old Montreal. Atticus enjoyed marching on the cobblestones, following the small roads, amidst the bright limestone and ancient brick buildings and discovering hidden courtyards behind the many stone doorways. Seeing the horse and buggies lead to conversations about a different time. Curious little eyes studied the arched entryways that would have originally lead to carriage houses and stables. They were appreciative little students who listened intently while Uncle Ben gave them some brief history lessons about the area and city as a whole.
After a full day of travel and sightseeing, it was time to call it a night and we headed back to the Ritz for an enormous bubble bath and bedtime.
Morning crept in far too soon (personally, I would have loved to lounge in the comfortable robes and heavenly beds), alas little appetites had to be curbed. Cafe Bulud breakfast was the perfect way to start our day. Atticus and Archer both did their best to attack the buffet from top to bottom. Fortunately the staff are both welcoming and helpful to visiting parents. I was able to enjoy my tea and eggs without fear of annoying other guests or patrons. After breakfast and before setting out, we fed the ducklings that live in the central courtyard and pretty pond.

An exciting new day awaited, as did the boys little cousins and my sister. We took our little horticulturists to Montreal's Botanical Gardens, a Montreal attraction dating back to the early 1930s, its lush and vast gardens were the perfect place for exploration. If the weather is inclement, adjust your itinerary for a visit to the neighbouring Biodôme.
Had we had a bit more time, we would have ventured to Outrement to check out all the great parks off Rue Bernard and perhaps have grabbed lunch at one of the many child-friendly cafes. We definitely would have saved room for crème glacée at the original Le Bilboquet -- an institution in Montreal. But traveling with little ones is exhausting. Our time had passed too quickly and the journey home beckoned.
Though I doubt visitors at the Ritz in the early 1900s would have had the unique pleasure of enjoying the Toto toilets now installed in all guest suites (bidet, seat warmer, dryer, hands-free open and close), I like to think that our Montreal tour wasn't too dissimilar to the Montreal they would have experienced. This time with my husband in tow, we wearily boarded the train back to Toronto. Both boys were asleep within minutes of our departure from the rhythmic hum of the train and we were happy to accept the offer of wine and pretzels as Montreal disappeared into the distance behind us.
VIA Rail Business class tickets start at $109 per way between Toronto and Montreal
MORE ON HUFFPOST:
Travel with a view: Top 10 scenic train rides around the world