Getty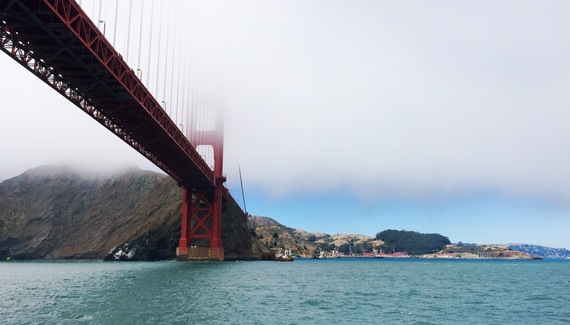 On a recent visit to the city of love, I was surprised to learn that her population was less than one million. San Francisco seems big -- but I soon realized that her size (surprisingly only 7 square miles), has little to do with the grandeur you feel while visiting, but everything to do with the big hearts and open minds of the San Franciscans themselves.
Much has been written of her culinary and cocktail culture, her nature and leisure pursuits, but it is also one of the museum capitals of the United States. Furthermore, most of these institutions are doing their darnedest to cultivate the hearts and minds of their littlest visitors. All have manifestos and mission statements that lend themselves to family fun and education. What a perfect place to inspire and ignite a sense of wonder and curiosity.
So let your little humans (and their big imaginations) run free with this carefully curated museum guide for the adventuring family visiting San Francisco.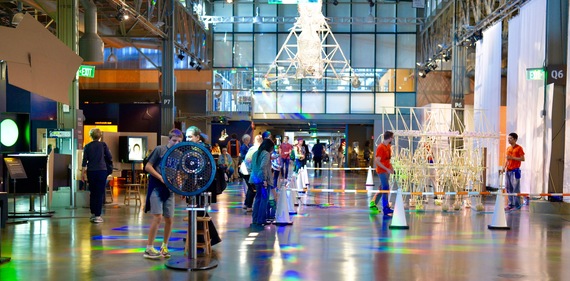 1. The Exploratorium is so much more than a science museum. Giving people permission to play is at the heart of all their exhibits, activities and programs. Tots can explore and create in the Tinkering Studio or interact with 100's of hands-on exhibits and experiments. You could easily spend an entire day exploring, in fact, we urge you to. Grab lunch in their cafe serving seasonal fare, kombucha beverages and a-hard-to-resist micro-bakery. Spend some time with "the explainers" (local high school & college students employed by the museum, chosen for their innate interest and curiosity in the world around them). Children three and under are free and daily programming for children of all ages is offered.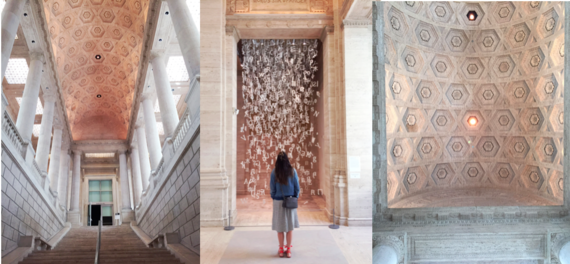 2. Asian Art Museum - at one time, this buxom beaux arts building was the cities main library. It is now home to an impressive collection of Asian Art, with works as old as 6,000 years spanning an entire continent (from Turkey to Thailand). But it isn't all old relics. The museum does an impressive job marrying traditional artworks and antiquities, like Reina the celebrated ancient bronze rhinoceros, with contemporary works by emerging artists (many of them local to the Bay Area). If you have time, dine in their casual restaurant, Café Asia and be sure to save room for the exclusive limited-edition Humphry Slocombe ice-cream flavour, Adzuki Almond Cookie (hand made in small batches). Fun family programming is offered on the weekends when local story tellers bring the works of art to life through the myths and legends associated with particular pieces on display. Children 12 and under are free.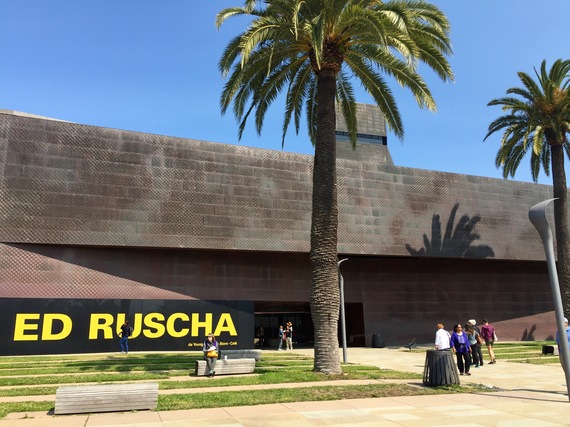 3. de Young Museum - Housed in an impressive Herzog & de Meuron creation, the art on the walls in only part of the immersive experience you can expect to find. Visit any of their permanent collections or special exhibits, wander the sculpture garden but be sure to stop by on a Saturday when your littles can join their drop-in art classes for hands-on art making in the museum's studio or their Friday night after-hours art "happenings" with live music, food, drink and merriment. Their beautiful cafe also offers a "deYoungster" menu daily for tots.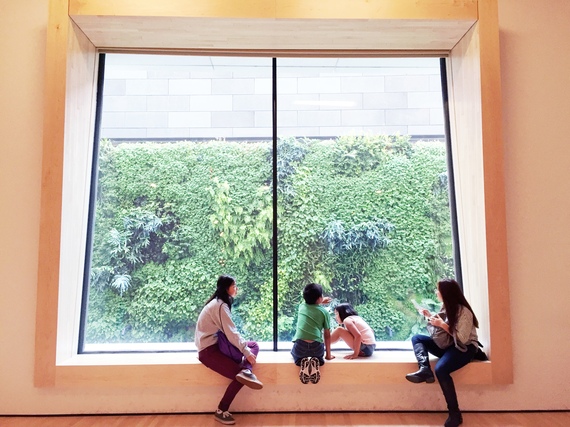 4. SFMOMA - after undergoing a massive renovation the museum is ready to show-off. Her airy new home provides what the curators call "palette cleansing moments" throughout, spaces designed to let museum goers pause and contemplate as they traverse the building. Be sure to perk-up with a cuppa joe from Sight Glass coffee - arguably the best coffee in the city. We love their Performance in Progress program which invites an artist to work in residence on a site-specific project. Often the completion and exhibit of these works crescendos with a family-friendly weekend affair - check their website for details. Children 18 and under are free.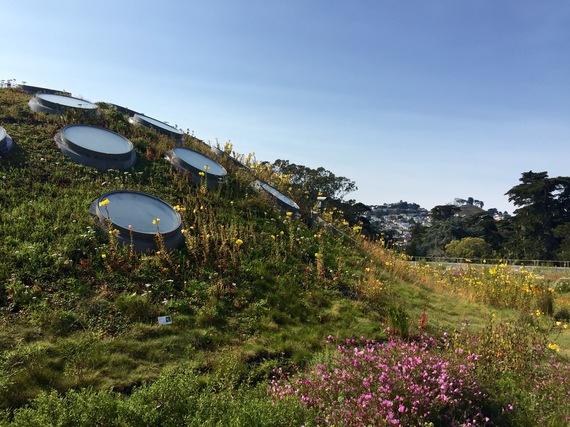 5. California Academy of Sciences - located in the Golden Gate Park. Here you can visit a planetarium, aquarium, and natural history museum - all within the four double-leed certified walls. We loved the 2.5 acre rooftop garden that contributes to making the building completely self-sustainable (full of native Californian plants). Be sure to climb into the Costa Rican rainforest canopy to glimpse (and hear) the colourful birds, butterflies and plantlife. We were also moved (quite literally) by their earthquake exhibit that replicates the feeling of the two largest earthquakes to take place in San Fransisco.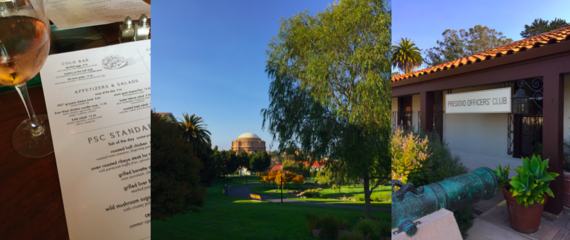 6. The Presidio- so much more than a museum, this former Army base has been transformed into a national park and recreational destination. You can bike the breathtaking shoreline (over 35 km of trails), bird watch, dine, explore the museums, watch a concert, or picnic under the Golden Gate Bridge. Join one of their kid-friendly nature field trips or weekend craft-making sessions at the Officers' Club and don't miss their Presidio Picnic every Sunday from April-Oct when the cities best gourmet food trucks gather on their lawn and guests enjoy live music, kite flying and fun free activities - a quintessential San Francisco afternoon out! Another must is a meal at the iconic Presidio Social Club, a former barrack, now restaurant - their fresh artisanal ingredients paired with un-fussy cooking and an inviting retro vibe make it well suited to those traveling with tots for an early dinner.
7. The Fine Arts Museum, The Legion of Honor - full of Rodin's, Renoir's Monet's and Manet's, the spacious and colourful galleries are fun to roam as a family. School-aged children will be taken (or terrified) by the Mummies & Mummification room. This new exhibit marries ancient practices of corpse preservation with contemporary art thanks to the hieroglyphic-inspired murals by L.A based street-artist, Retna. Come on the weekends for free live organ concerts - music is also piped outside to the park (every Saturday and Sunday at 4). The Legion sits amidst a beautiful park with sweeping views and plenty of room for your littles to run around.
8. Aquarium on the Bay - Home to 20,000 sea creatures, your mini marine biologists will get a kick out of the sweet river otters, native to the Bay Area. Then grab lunch or an early dinner at Fog Harbor Fish House (they have an extensive kid's menu). Be sure to carve off a few minutes to watch the California sea lions sunbathing on the K-Dock at PIER 39.
9. Cable Car Museum - for the Thomas enthusiasts amongst us, this is a must visit. Explore the impressive mechanisms and machinery that keep the city's famous cable cars running. Admission is free
Family travel tip: purchase a San Francisco CityPASS admission card for each adult or child 18 or older to save 49% off combined admission to the cities best attractions and museums, including a Cable Car & Muni transportation passport allowing a week's worth of unlimited rides (the kids will love the world-famous cable cars). The pass also includes pre-paid admission to the California Academy of Sciences, a Blue & Gold Fleet Bay Cruise, a choice between the Exploratorium or the de Young Museum as well as a choice between two Aquariums. Fortunately many of the above museums offer free entry for children so all you need is a pass for mom and dad!
Follow HuffPost Canada Blogs on Facebook