Would you have children knowing it would leave you with only three per cent of your sight?
It sounds like one of those dark "would you rather" games you play when you're getting to know someone.
In Victoria Nolan's case, it was a very real decision that left her depressed and feeling like she could not be a strong role model for her children.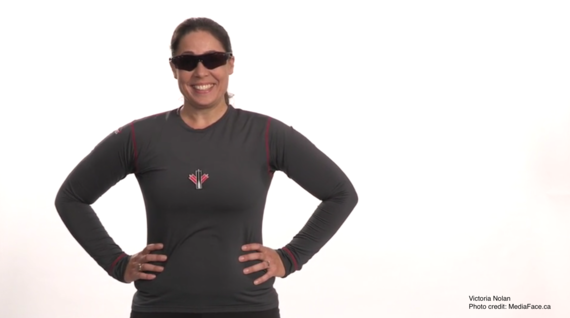 Find out how she overcame adversity in episode one of Her Story: A podcast about Canadian women, owning it.
Getting a chance to speak to Canadian paralympian Victoria Nolan made me realize this discourse, on resilience and loving yourself, needs to go beyond physical beauty.
For Nolan, bearing children sped up a degenerative condition she had. She said the quick jump in her vision loss left her with a lack of self esteem but attributes physical activity to her resurgence. Specifically, rowing helped her rebuild her confidence.
"When I got in that boat, there was nothing to bump into... it was just so liberating and free," said Nolan. "For the first time it as something that I could do."
But it's not always that straightforward.
I got a chance to speak to Evelyn Chau, a mental training and transformation coach, who works with high-performance athletes. She explains that sometimes competitive sports end up being a catalyst for mental obstacles and self hate.
It's deeper than being self-conscious about your body. Chau tells me she has worked with athletes that are set to be world champions, but let their mindset get in the way.
"It's vitally important to have a mindset that I call resilience... basically you go into an event with an open mind, not thinking that you will win or lose either way," she said.
Chau explains that training athletes (and business professionals) to embrace this "resilience" allows for drastic changes in performance in a short amount of time. It all comes down to loving yourself for who you are in each moment.
"I find that one thing that I can do with almost everybody is to introduce the idea of acceptance or self compassion," she said. "When we make mistakes we have to be OK with it."
I couldn't help but parallel it to the grieving process, where acceptance is the final step.
According to Chau, and looking at Nolan's story, acceptance is really where it all beings.
We have to truly accept ourselves for who we are on all levels before we can achieve our fullest potential.
I challenge the next campaign to tackle that idea.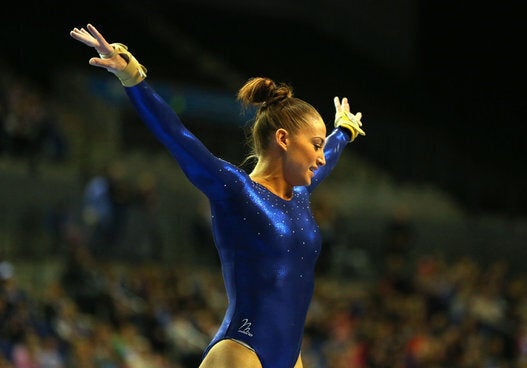 Inspirational Women In Sport 2015