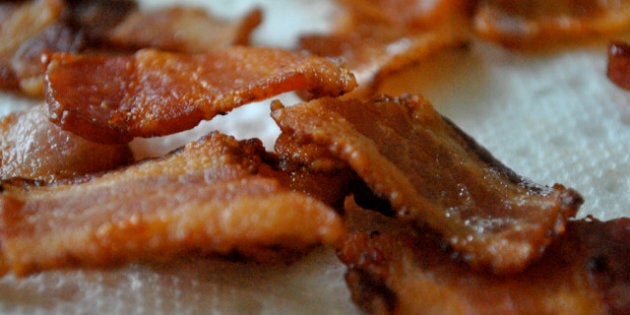 Bringing home the bacon is going to be a bit more challenging in the coming months, experts predict. Reports from the United Kingdom sent pork-lovers into a frenzy of nerves last month after hearing that their favorite meat may be more difficult to come by in the near future.
Caused by the sharp incline of the hog's feed prices, many farmers in the Midwest are finding it unprofitable to continue raising pigs for meat purposes. According to the Huffington Post, there will soon be fewer hogs per American than there has been for 40 years. Regardless of food trends or healthy lifestyle habits, the truth is that North Americans love their pork. This has always been, and always will be the case.
In response to this bacon shortage doomsday, we decided to put together some of our favourite pork-inspired dishes and creations to pay homage to this loveable ingredient. A classic staple in Canadians' comfort food, let us go beyond the fond memories of early bacon and egg breakfasts or late hotdog stand visits to reminiscences of the most delectable dishes that pork has been featured in.
All we can say is thank you for being so delicious, and we anticipate a grand comeback soon (fingers crossed)! And yes, we talk to food fondly when we feel a parting of the ways.
So how do we celebrate and mourn the prospective loss of a favourite food? By celebrating all that is wonderful about it. Whether it's the new Bacon Anatomy of Awesomeness Amanda just hung in her office, or the team's decision to recreate all our favourite bacon dishes. Our test kitchen has decided to celebrate its past and present deliciousness instead of its future shortage.
So sit back, relax and get ready to drool as we share our favourite bacon-based recipes and secrets to bacon perfection from the heart of The Hot Plate's test kitchen.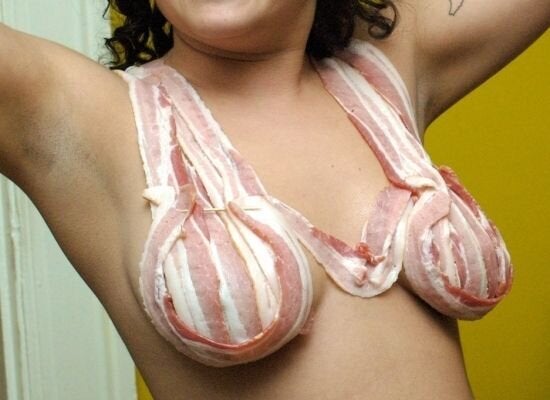 Things Made Of Bacon That Probably Shouldn't Be