 This truly is the season of giving! I love this time of the year because of how generous people become. Brands seem to be taking the lead in inspiring people and their communities to do social acts of good. This year there are many brands involved in charitable contests and activities, but one really stands out for me -- TELUS. Brands that embody the spirit of giving are unique as they inspire people, other brands and organizations to follow suit.
In late November TELUS asked their Facebook friends a simple question; if you could give anything to anyone, what would you give?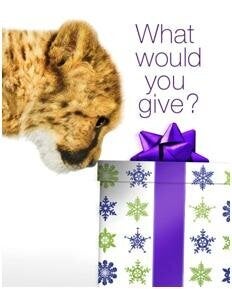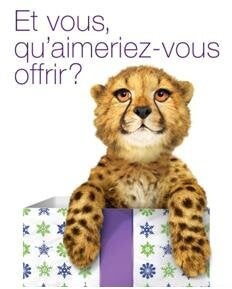 To give is one thing, but to involve the average person and allow them to be part of the sharing is a beautiful thing.
TELUS received so many responses -- in fact between both of TELUS' Facebook pages (English and French) they received over 780 gift ideas.
The thing to note about this amazing project is that this wasn't a contest, a retweet campaign or a donation depending on a social media action. This was just a standard Facebook post and a way TELUS was having a dialogue with their fans.
I approached TELUS to find out what the inspiration behind this amazing project was. This is what Dan Sorotschynski (Social Media Director at TELUS) had to say:
The inspiration for this initiative was entirely based on the responses we received from the post. We are actively listening to our audience in our social channels, and as a company as a whole. We strive to put them first, and this was just another way to surprise and delight them during the holiday season.
And boy were we surprised!
We all know that social media is a place for brands to be listening to their clients and for feedback; well this is a great example of how it should be done. Brands that involve you and me in the giving process are truly listening to what their customer wants. I have often thought about going to a hospital and delighting kids with gifts. How lucky is Zahrat for having the satisfaction of getting to do exactly that, thanks to TELUS?
One of the amazing gift wishes came from Chelsea Schmelzel (Prince George, BC) who responded with a desire to get a wheelchair lift for her van so that she would be able to transport her three-year-old son everywhere. He suffers from cerebral palsy.

As a parent of a disabled child, one often revolves their life around the ability of their child; I know this from experience as I myself am disabled. The things that we take for granted, like going to a mall, or a restaurant with our children, was not an easy task for Chelsea and her three-year-old.
Check out how TELUS helped Chelsea fulfill her wish to provide the gift of freedom for her son Kale.
Warning this is a tearjerker!
Another powerful gift idea came from TELUS' French Facebook page by Karine Grandchamps. She said that if she could she would replace her fridge that no longer worked. She also shared that she does not have the means to do so.

TELUS literally marched in and made her wish come true! Not only did Karine and her family receive a brand spankin' new fridge and stove, her family was also showered with many gifts that probably made their holiday season unlike any other. Check out the video below (make sure you click on CC for English subtitles).
It's no surprise that TELUS has won many philanthropic awards. They truly believe in giving where they live. There are countless brands out there that are reflecting upon the human condition and helping out... Do you know any that go above and beyond the call of duty?