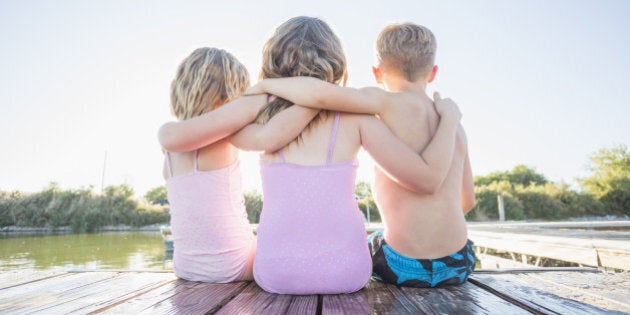 Mindfulness has been defined by Susan Kaiser Greenland as "the capacity to be alert and open to life experience as it occurs in a non-reactive, resilient, and compassionate way." Popularized in the west by Dr. Jon Kabat-Zinn, mindfulness may also be described as "paying attention on purpose, in the present moment, nonjudgmentally." While secular, it derives its origins from Hinduism and Buddhism and has gained popularity in recent years, both as a tool for self-care but also within structured initiatives to manage stress, anxiety, and depression.
There have been a number of studies looking at the effects of mindfulness for a variety of things -- anything from stress, overeating (and eating disorders involving food restriction), memory, and self-esteem. In particular, for youth and children, there is a plethora of scientific evidence for mindfulness practices in this group, allowing programs to develop evidence-based initiatives for schools, while also incorporating evaluation of their programs.
This past summer I had an opportunity to complete a facilitator workshop with Mindfulness Without Borders (MWB), a Canadian charity, that teaches youth, educators, professionals and parents essential skills and strategies to increase attention, regulate emotions, build resilience, and be more compassionate towards others in a high stress world. The workshop focused on their robust evidence-based curriculum on mindfulness techniques for youth, and prepares facilitators to lead what is traditionally a 12-session workshop in classrooms and other youth settings. MWB's programs are active within the Toronto Catholic District School Board, YMCA Academy, select Toronto District School Board High Schools and the York Regional Police. There is an upcoming training in Toronto through the Applied Mindfulness and Meditation Program at the University of Toronto, and a number of online opportunities to learn more about mindfulness techniques for youth on the website.
Here are just four of the techniques we covered, that are described in more detail on the MWB website. They can be tools to use on yourself, or with a child or youth in your life who expresses interest. I have linked to an audio example of each practice below.
1.Mindful Listening: This technique brings awareness into the way we typically listen (usually with a purpose and agenda to formulate our own responses), and encourages us to stay open to the speakers perspective while releasing our own personal agendas.
2.Tuza: Tuza means "slow down and relax," in a Rwandan dialect, and is a breathing technique used to restore a sense of calm and balance in challenging situations.
3.Take Five: This is a breathing technique intended to center our mind and our breath (both which tend to become frantic during stressful situations), bringing regularity to our breathing. It begins with a deep inhale, a pause, and a slow exhale, followed by another pause. This can be repeated at least four other times (hence "take five") in overwhelming situations.
4.Body Scan: The body scan is a popular mindfulness technique used anytime during the day, and can be particularly helpful before sleep, in an effort to relax the mind and body. This tool involves "intentional attention" placed on one part of the body at a time, encouraging openness and curiosity.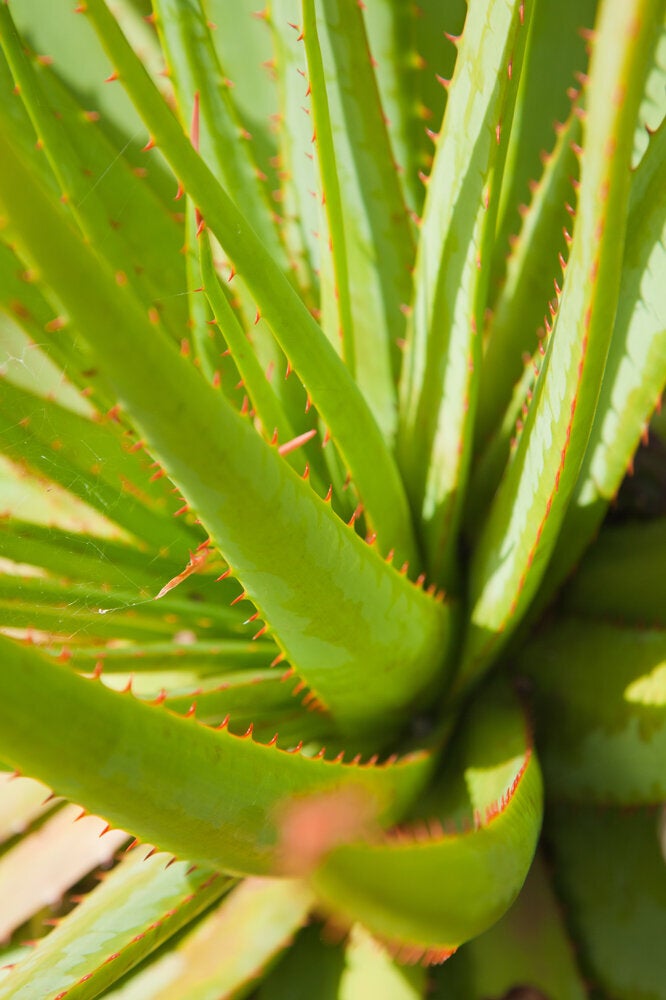 10 House Plants To De-Stress Your Home