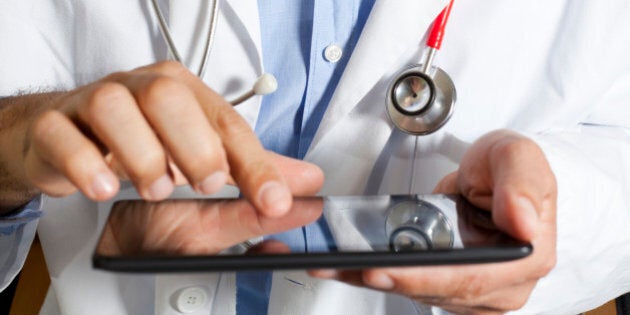 Innovation -- it's a term we use often when it comes to emerging technology, but the word itself comes from the Latin "innovare," meaning to do something a new way, or to have a new "idea" about approaching something.
When it comes to healthcare, where much of what trainees learn in medical school is decades behind current practice, the time is ripe to apply principles of innovation -- both in ideas and action, to improve healthcare and health management for all Canadians. Given the debates surrounding recent healthcare cuts, the 11th annual Canadian Mobile Healthcare Summit held last week in Toronto couldn't have arrived at a better time.
Indeed 2014 was an incredible year for health innovation. While Ebola dominated the news, we heard little about the role of emerging health technology such as the UNICEF Innovation-backed mHero -- a mobile application designed in Uganda that allows frontline workers to track the outbreak. Now in 2015, particularly with Obama's recent announcement on "precision medicine," is likely to see growth, further development and integration of other groups "disrupting" healthcare closer to home, such as Theranos (a patient-led blood diagnostic service) and ZocDoc (a patient-led method to book physician appointments).
In particular, mobile health technology, or simple "mhealth" has the potential to get rid of silos so typical of modern-day academic medicine, and leverage expertise from the business and technology world. As a public health enthusiast myself, I have long believed that low-tech solutions are ideal -- examples of this include hand-washing, vaccines (which have been around for centuries), and health promotion activities.
I have discussed some of these ideas as it pertains to child health previously. However, as I have been exposed to emerging health technology, I now realize that a two-pronged approach is needed to improve and maintain health and well-being in Canada and globally. Traditional public health measures are one avenue of course. The second aspect is mobile technology and emerging "high-tech" solutions that can be cost-effective and potentially improve accessibility and equity related to healthcare and common healthcare indicators. This is most commonly seen in the extremes of society -- pediatrics and geriatrics.
In pediatrics, as Dr.Karim Jessa, Chief Medical Information Officer of the Hospital for Sick Children described at the Summit, the integration of electronic medical records (EMR) is one very obvious example of where health technology can help to streamline patient care, reduce medical errors, and lead to better provider-provider communication. This was further elaborated by Deputy Minister Dr. Peter Vaughan, with Nova Scotia's plans for "one patient, one record" -- an initiative meant to harmonize hospital and outpatient care and management. With these advancements, as former Ontario Privacy Commissioner, Dr. Ann Cavoukian, cautioned, efforts need to be taken to ensure that patient information is secure and safe from external tampering or hacking.
Dr. Michael Docktor, the Director of Clinical Innovation and Clinical Mobile Solutions at Boston's Children's Hospital described a series of new efforts to encourage trainees and more senior pediatric physicians to revisit common healthcare issues -- both for specific conditions and the healthcare system in general -- and work together to brainstorm "out of the box" solutions using existing technology.
As the founder of "Hacking Pediatrics," which was modelled after the MIT "Hacking Medicine" model, his group encourages multidisciplinary hands-on approaches to existing dilemmas in pediatric medicine. This is an area that myself and my cofounder are excited to be part of, with our mobile application "Kidzie," and is a field of pediatrics that has recently received quite a bit of traction in the media, particularly as it can be used for specific chronic pediatric conditions and for global child health.
In geriatrics, there are a number of very exciting developments coming out of Canada. Dan Levitt of Tabor Village described a number "gerontechnology" initiatives such as "GPS shoes," meant to help prevent morbidity and mortality related to seniors with dementia who may be prone to wandering. These shoes will also have the ability to detect slight changes in gait and alert a caregiver or healthcare provider so that rapid assessments (e.g. by an occupational or physical therapist) can be made to ensure safety and prevent falls.
Given that hip fracture is a strong determinant of subsequent mortality, this initiative has enormous potential for our aging population. Levitt also described how some companies equip their developers with "Empathy suits" -- they look a bit like space-suits with built-in pathologies (e.g. compression fractures of the vertebrae) so that they can design care spaces with these aspects in mind. This could allow for seniors to stay in their own homes for as long as possible before transitioning into long-term care. Levitt estimates that these technologies, if widely adopted, have the potential to cut Emergency Department visits and Alternate Level of Care (ALC) admissions by 15-20 per cent a year.
Furthermore, there are a number of ways in which mobile health technology can be used to serve marginalized groups in Canada -- many of whom have inequitable access to healthcare. As the ability to safely monitor homeless Canadians continues to be an issue, Dr. Cheryl Forchuk of the Lawson Health Research Institute describes a Canadian initiative to use "iris-scanners" (using a team that created this technology for airports) to identify individuals who are underhoused and homeless -- a sector of the population that may not readily carry a healthcard, or may use an alias. Her research indicates that this would allow providers to accurately track health status over time, and that this technology is more acceptable than a finger-print method. The latter has historically been linked to the criminal justice system, and does not allow for rapport and trust between the population and their advocates.
The Mobile Healthcare Summit was an excellent conference that touched upon a number of emerging innovations in medical health and technology. The emphasis was on medical mobile applications and patient informatics, though there were a number of excellent presentations on wearable technology as well. The danger of some of the "precision health" innovations -- Theranos for example -- is that many view diagnostics as a commodity and the actual validity of the result may be held in question; the principles behind why and when we screen seem to be abandoned as well, and could lead to increased anxiety around ones personal health status at any point in time.
As with all innovation, as physicians will need to carefully evaluate each emerging innovation, and ensure that the risk-benefit ratio is in favour of the patient. Health systems and government ministries will further need to evaluate the cost-effectiveness of each innovation. For instance, the costs associated with investing in gerontechnology compared to building more long-term care homes for an aging population.
Lastly, patients will need to have open and honest discussions with their provider about these new advances, and how they may or may not fit within their own health and wellness management plan. Needless to say, mobile health and technology is a very worthwhile area to stay updated about, and hopefully the field will lead have a positive impact on Canadians and our global community.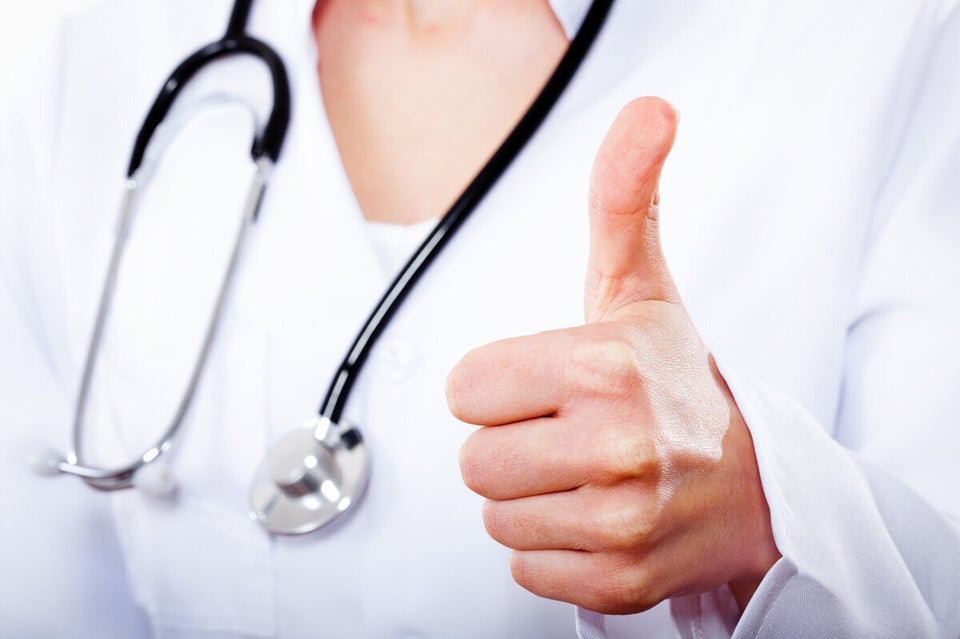 How Much Alberta Doctors Make