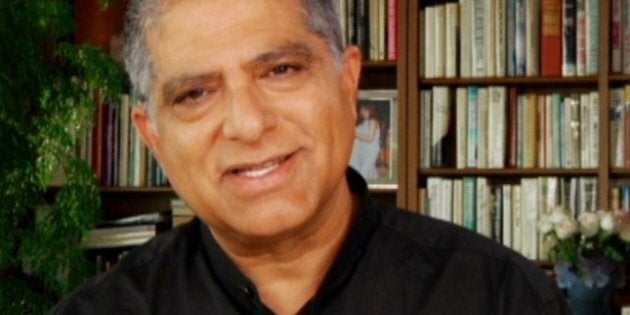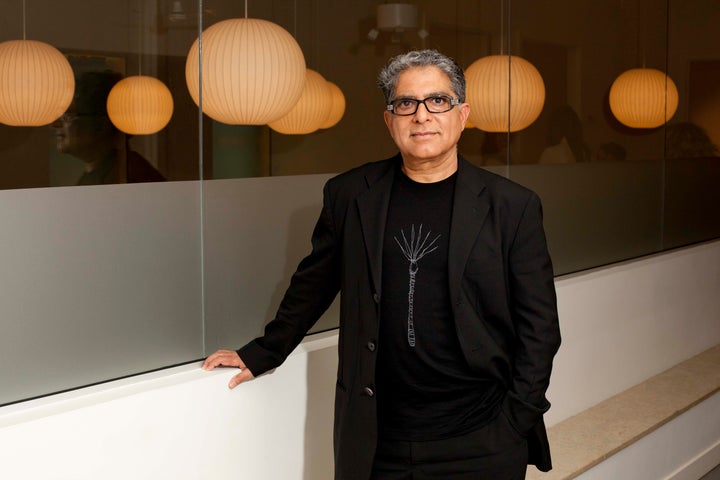 World-renowned author and spirituality guru, Deepak Chopra leads a room packed with over 200 Vancouverites through a guided meditation. He is here for the official launch of the world's first Chopra Yoga Center, located in the heart of downtown at 451 Granville Street. During his talk, he discusses how yoga is a way of being, of everyday life. He summarizes how practicing the seven laws of spiritual success will help people create happiness and a meaningful life.
"If you really want something, you need to detach from it." Dr. Chopra explains that if you want to acquire anything in the physical universe, you must have intention to create your desire, but relinquish your attachment to it. The more attached you become to the result, the more the result escapes you.
"Love without action is meaningless and action without love is irrelevant." Dr. Chopra discusses how regardless of what we do, we must ensure that the intention and desire of our actions are love and peace. Furthermore, if we have the right intention, but do not act upon it, our good intentions are meaningless.
The concept behind the upscale health and wellness studio is to enable people to practice yoga and also "anchor [yoga] to their spiritual evolution." There are a range of classes designed to raise your level of physical vitality, release stress and help ignite your joy and inner peace.
In addition to traditional hatha and ashtanga yoga, the center also offers new-wave classes such as hip hop yoga, yoga barre and Cho Fit for those seeking "cardiovascular euphoria." He explains that "Just because something is ancient, doesn't mean it's the best. Tradition has value, and tradition can be a burden because it doesn't allow you sometimes to evolve."
After 10 minutes of mediation, Dr. Chopra asks us to envision one last thing before we open our eyes. "What do you want to bring into your life? What is your intention and desire?" Good question. While I imagined my life with my greatest desires coming into fruition, I admit, it wasn't easy not feeling "attached" to those outcomes. Hopefully some mediation and yoga classes at the Chopra center will help me in that journey.
Amy Chan is a relationship and lifestyle columnist. To read more of her blogs, visit www.amyfabulous.com