Sure, Vancouver is known for its polite Canucks and beautiful scenery. But the biggest reason to visit the city is its culturally diverse and delicious food. Here are 10 dishes under $10 that you must try in Vancouver.
Porchetta Sandwich at Meat and Bread.
This sandwich shop has the fast-paced vibe and buzzing energy of what you'd typically find at a New York bistro. They keep the menu simple offering a few sandwiches and sides. The star of the menu is the Porchetta sandwich. Think juicy, savoury, roasted pork, topped with a secret pesto sauce and wrapped in a fresh ciabatta bun.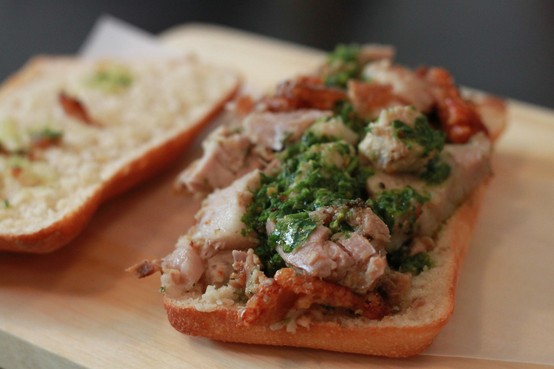 Aburi Salmon Oshi Sushi at Miku
Vancouver is known for it's fresh seafood and delicious sushi. At Miku, you'll find the king of sushi that trumps all. This roll consists of local salmon, rice, and a secret "Miku" sauce, flame-grilled to perfection.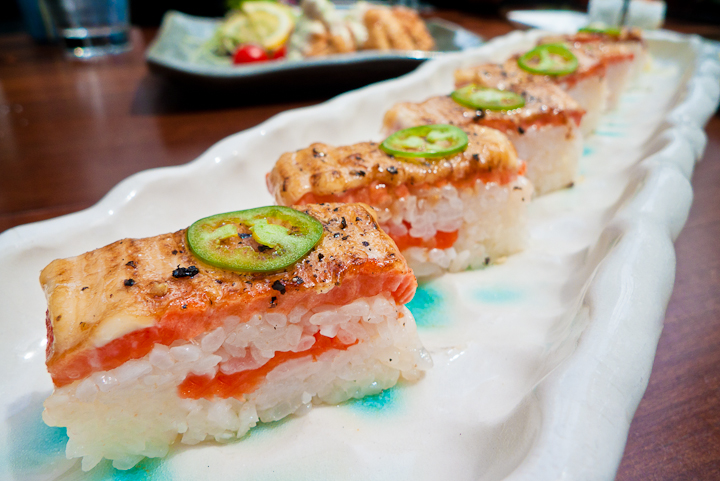 Photography by Maurice Li
Gelato at Bella Gelateria
Here you can find old-world handcrafted gelato that's even better than what you'd taste in Italy. All the flavours are made from scratch. Depending on what's in season, you can find creative flavours like White Truffle, Pumpkin Pie and Thai Coconut. Classic must-try's include: Espresso, Mediterranean Yogurt and Salted Caramel.
Belgian Waffles at Medina Cafe
This local gem only serves breakfast, brunch and lunch. The typical hour-long lineup is well worth the wait. If you want savoury and filling, go for the Fricasse -- braised short ribs with fried eggs, caramelized onions and applewood smoked cheddar. Finish off with their fresh belgian waffles with raspberry compote topping and a white chocolate pistachio mocha.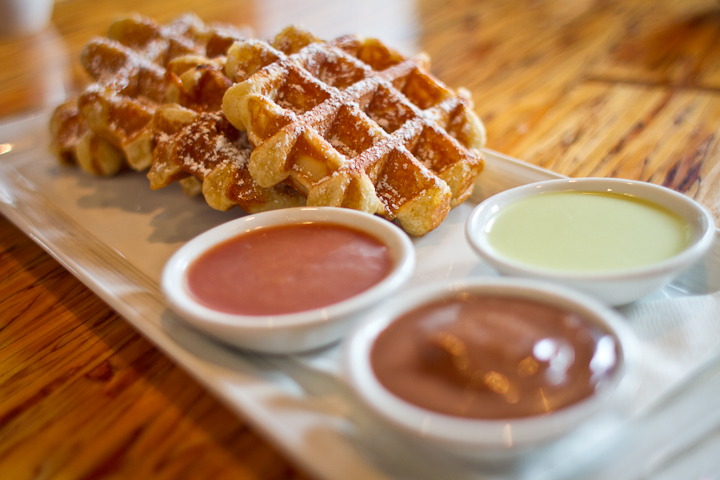 Photography by Maurice Li
Lychee Slush Bubble Tea at Dragon Ball
This tiny shop located at King Edward and Oak are Vancouver's masters of bubble tea. Choose from fruit flavours such as mango, lychee, strawberry or watermelon. Or go for the classic milk tea with pearls. If you aren't a fan of the mushy tapioca balls, go without or substitute with coconut jelly.
Breakfast Sandwich at Savary Island
Everyone comes here for their organic, home-made pies. However, they have added something new to the menu and it is definitely a reason to wake up in the morning. The breakfast sandwich consists of free-range eggs, aged white cheddar, fresh tomato, sun-dried tomato and basil pesto and avocado/grilled ham.
Deep Fried Chicken Wings at Phnom Penh
Let's just say you don't go to this busy restaurant in the heart of Chinatown for the ambience. But there's good reason why Phnom Penh is busy every hour of the day. They offer authentic Cambodian and Vietnamese dishes. They are famous for their deep fried chicken wings that come with a peppery-lemon dipping sauce.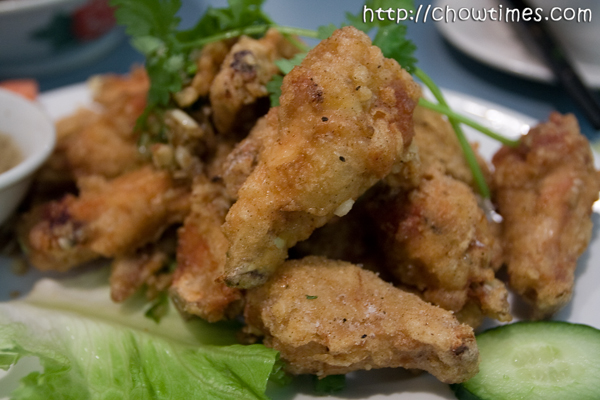 Photography by ChowTimes
Oysters at Rodney's Oyster Bar
Calling all oyster aficionados: if you're looking for great seafood, fresh shucked oysters and a fun and energetic vibe, Rodney's is your place. Their clam chowder is a must try as well.
Onion Rings at Stackhouse
Freshly made daily in house, these battered and breaded onion rings will rock your tastebuds. Try them with the truffle aioli. Stackhouse is known for their gourmet burgers ranging from a 6.5 ounce Kobe beef burger to the Venison burger with stilton cheese.
Shio Ramen at Hokkaido Ramen Santouka
This is Vancouver's best-kept secret. You'd probably never find this in a guide book, but any local who knows good food will recommend Santouka. The Shio Ramen is particularly delicious. You can also order the Toroniku Shio Ramen -- the more "deluxe" version. This dish includes a higher quality cut of pork and it is served on a separate plate. Also, the gyozas make for an excellent starter.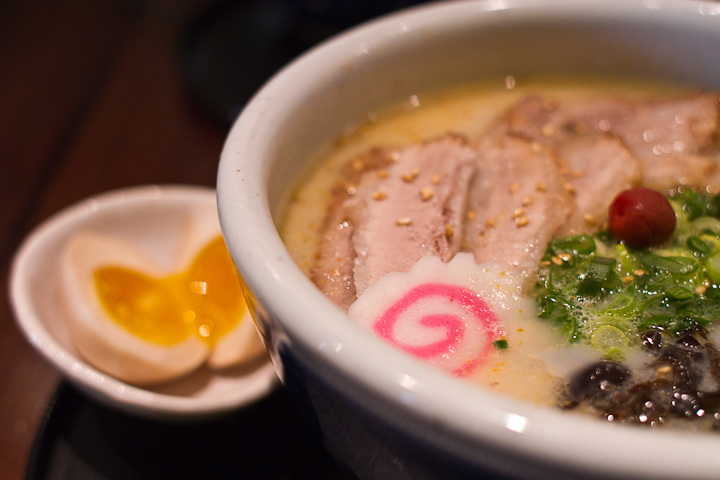 Photography by Maurice Li
Amy Chan is a relationship, travel and lifestyle columnist. To read more of her blogs, visit www.amyfabulous.com