The Honda Indy is a mecca for race car enthusiasts, but what if you know nothing (and I mean nothing beyond that these cars are fast) about INDYCAR racing? My first inclination was to assume I'd be bored, lost, uncomfortable ... I was wrong.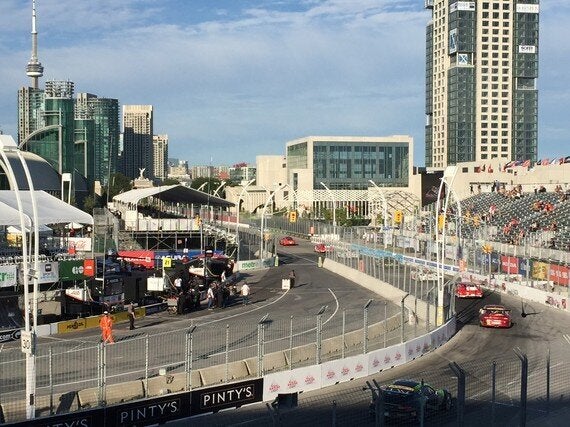 The Ultra 94 Porsche GT3 Cup Challenge Canada gets underway
The Honda Indy is so much more than a race. Ontario's largest annual sporting event is often coined as a race "festival" because so much happens outside the race track. There are car displays, autograph sessions, pitching cages, dozens of food and drink vendors, a beer garden and even a poutine-eating contest.
The thing that most impressed me was the access. Our paddock access allowed us into the "backstage" area where the cars are prepared prior to the races. I expected to see a pit team and some cars, maybe even someone changing the engine oil on a car or two. What I did not expect was to see these cars being put together from scratch. Even I had to admit it was cool to see people riveting parts together - thousands of pieces meticulously placed in their correct position. I can't even handle an Ikea flat pack.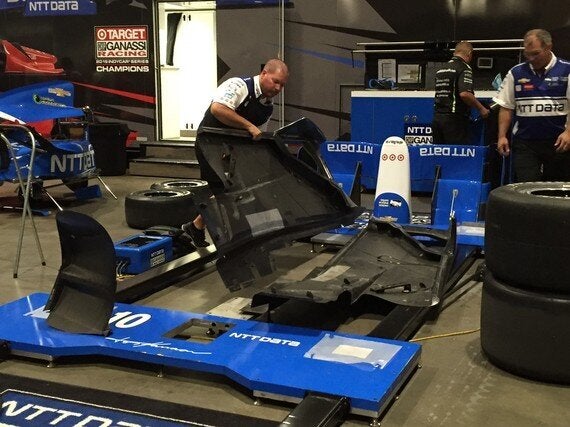 Putting together an Indy car
Even more impressive in the paddocks was the unprecedented access to the actual drivers. Not the backup drivers but the drivers themselves. We saw Canada's pride and joy James Hinchcliffe and we had a very lengthy chat with Pato O'Ward and Aaron Telitz from Team Pelfrey about the Pro Mazda championship. Telitz, by the way, won the day's race, while O'Ward came in second and I later found out that they are the top 2 racers in the Pro Mazda series.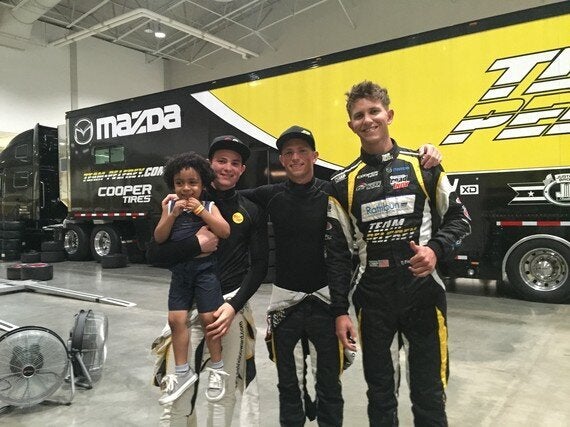 Facetime with Team Pelfrey
Our toddler was just excited to touch the cars themselves, although he couldn't understand why they needed drivers because Lightning McQueen (Disney's 'Cars') doesn't need a driver.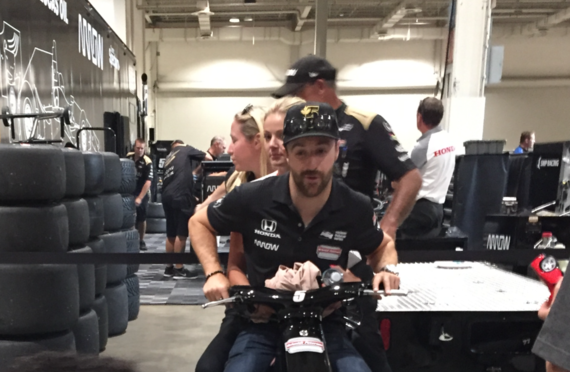 Hinchcliffe with fans in the paddocks.
In the festival area, we were able to sit in a Canadian Armed Forces artillery vehicle and the new Bombardier Go Transit light rail vehicle. Arguably the most exciting display for our toddler, a Hot Wheels play area which he would only leave if we promised to come back shortly.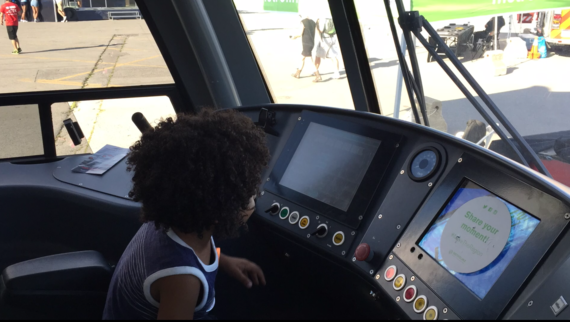 Driving the new Bombardier light rail vehicle
Oh, and there was a race. It was loud and I didn't know anyone who was racing, but it was exciting to see thrilling to see the drivers maintain control at such high speeds and to watch as they jostled for position against the backdrop of the Toronto skyline.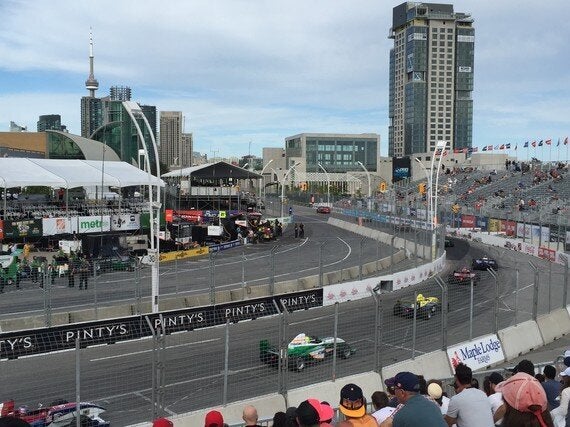 Pro Mazda Championship cars racing at over 200 kilometres per hour
Am I a converted race car fan? Probably not, but I do love adrenaline and exploring so I'll be back when the Honda Indy returns for its 31st year in Toronto next summer.