Health food shelves are stocked with weight loss supplements promising to help you shed stubbourn pounds. While you would be wise to be weary of ones making wild claims, there are supplements available that have been proven to be both effective and safe. Just head to the spice aisle.
Cinnamon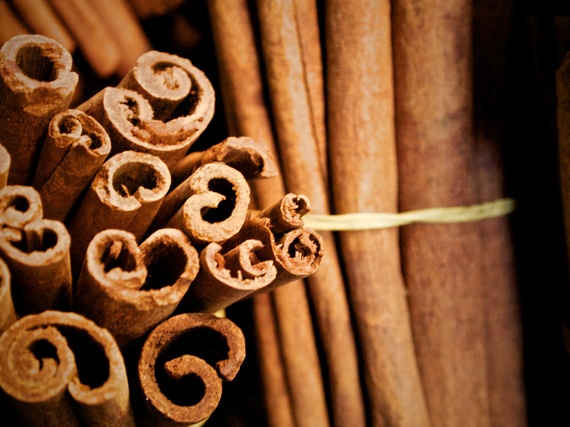 Cinnamon sticks. Flickr photo by mhiguera.
Various studies have concluded that cinnamon can regulate your blood sugar. A 2007 study published in the American Journal of Clinical Nutrition found that cinnamon slows the rate at which your stomach empties, meaning that you feel fuller, longer.
Cayenne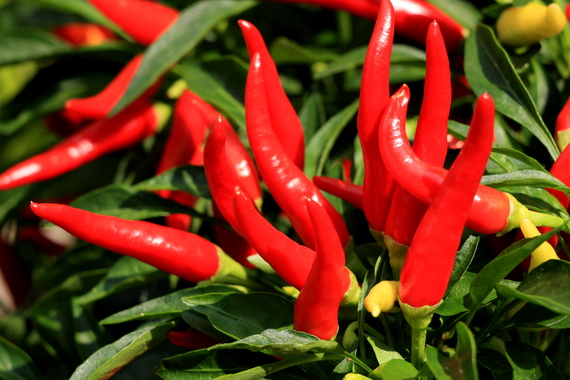 Cayenne peppers. Flickr photo courtesy of James Diedrick.
This spicy pepper includes a phytochemical called capsaicin that has proven to increase energy conception, in other words, it helps you burn more calories. A 2015 study published in the journal Open Heart also revealed that capsaicin boosts fat oxidation, which helps you to reduce your fat levels, and it diminishes appetite, making it an important aid in a weight loss regimen.
Black Pepper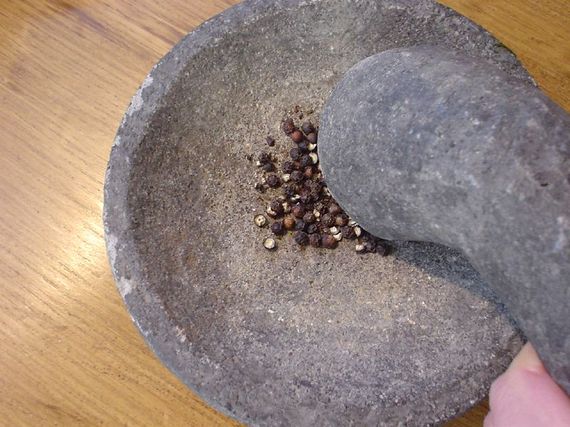 Grinding black peppercorns. Flickr photo by tokyofoodcast.com.
Sticking with the pepper family, plain black pepper has also proven to be beneficial in fighting fat. A 2012 study in the Journal of Agricultural and Food Chemistry found that piperine, found in black pepper, reduces fat levels in the bloodstream and helps prevent the formation of new fat cells.
Cumin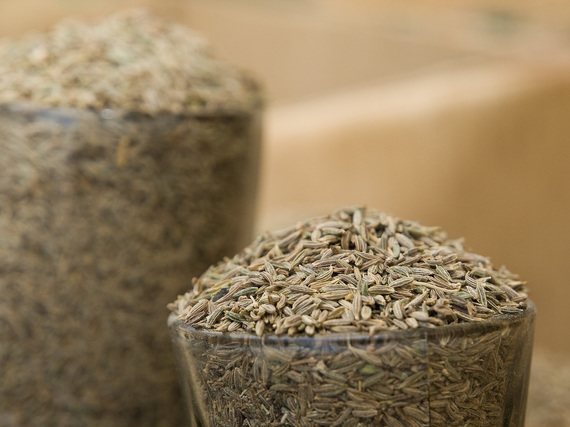 Cumin. Flickr photo by Gustavo Jeronimo.
Cumin is a versatile spice that you can add to a variety of foods, but it does more than just add flavor. A 2014 study published in Complementary Therapies in Clinical Science showed that overweight women who ate 3 grams (a little less than 1 teaspoon) of cumin powder in their yogurt daily for three months, lost 3 more pounds than women who did not add the spice to their diet. Those who ate cumin also saw a more noticeable reduction in their waist circumference.
Mustard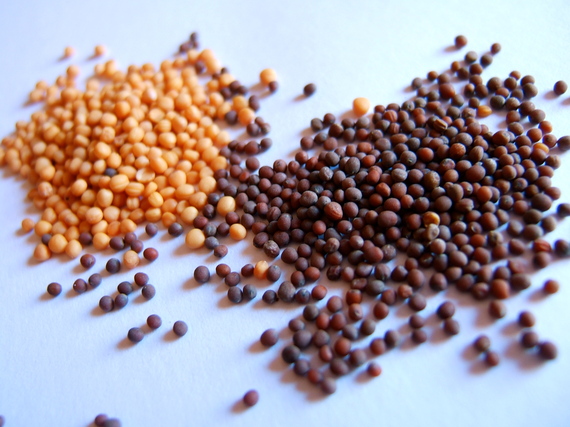 Mustard seeds. Flickr photo by Jessica Spengler.
Looking to add a little kick to your meat? Skip the ketchup and head straight to the mustard. A 1986 study by British researchers discovered that adding 3g of mustard and chili sauce to your meal increases your resting metabolic rate (RMR) by a whopping 25% for up to three hours after you eat. A higher RMR means that you'll be burning more calories even when you're not exercising.
Ginger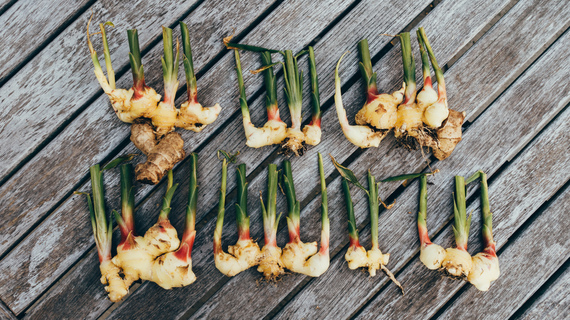 Ginger roots. Flickr photo by Benson Kua.
A 2012 study published in the journal Metabolism discovered that men who drank a hot ginger beverage had higher levels of thermogenesis, meaning they increased the rate at which they burned calories. The test subjects also reported lower levels of hunger after consuming the ginger.
Follow HuffPost Canada Blogs on Facebook