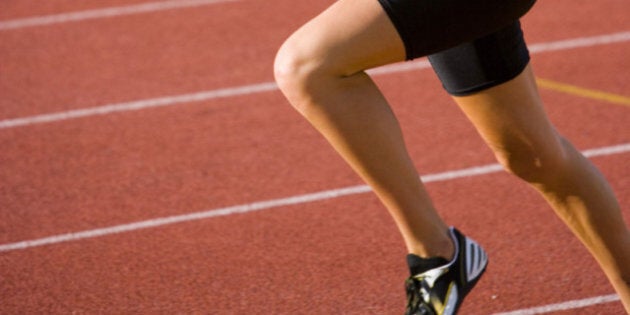 Generally speaking, most people, when asked, will say they don't have enough time in a day. I know that, as a mother of three girls, I was often saying that I needed more hours in my day. And in the chaos of such busy lives, we tend to lose sight, not only of our priorities, but of what we really want.
Sit down for a minute, and really think of the things you want the most. Perhaps you are tired of your rat-race job that has you stressed beyond belief. Maybe you are tired of dating or befriending people that only end up sucking the energy right out of you. Maybe you need a few hours of serenity and alone time to pamper yourself at a spa or to read a good book without distraction. Perhaps you need to get your financial affairs in order. The bottom line is, you want off of the hamster wheel.
The good news is, there's light at the end of the rainbow! Whatever the case may be, it doesn't matter if you don't know how. What matters, is knowing what you want, and having the guts and strength to go after it. On one hand, it takes a little quiet time to tap into your true feelings in order to really feel that passion that rises up in you. On the other hand, it may take some organization with your daily schedule in order to block some personal time for yourself.
I toyed with the fact that I needed to start some regular exercise for a long time before I started taking action. The thought would flit in and out of my mind on occasion, and then I would find any number of reasons why now wasn't a good time. When I was growing up, my main sport was swimming, and I always loved the sport. Like running, it's time you can spend alone with your thoughts. Swimming one kilometre in a pool is not unlike running five kilometres on the road. You have the time to settle your mind, contemplate life.
These mind games continued for awhile. I had a multitude of reasons why I couldn't swim on a regular basis. Most of them had to do with my job, and the number of hours it ate up in my day. And then it occurred to me one day after I quieted my mind long enough to collect my thoughts... If my hours didn't permit me to get to a pool, then I would invest in a pair of running shoes, and start running. And there it was. The answer to what I was looking for. What I wanted.
Although I had some track and field experience under my belt when I was a teen, I had never run long distances. And a long distance for me at the time was a 5k! I didn't know how to go about starting it, but sure knew what I wanted. I wanted to run!
A funny thing happens when you know what you want. Not only do you find the strength to pursue your goal, but that strength also puts things in place to make it happen. In my case the Running Room, knowledgeable friends and lots of running magazines and books got me started. Six months after I started running, I ran a half marathon. I have never looked back.
As a breast cancer survivor, I did the same thing. When I was told I had cancer, what I wanted was to be cancer free. At the time I didn't know how that was going to happen, but I had the resolve and the positive strength that kept me going. Having this gives you the fortitude to ask the right questions when you don't like the answers, and push for what you need; whether it's a date for your operation, or to get your pathology results when it's over.
Being able to tap into my inner self has also made me realize one important thing; and I would tell this to anyone who asked me for advice... We all have the need to take more time for ourselves. Time used to be quiet and to listen to our feelings. It is during this time that your best and most authentic answers will come to you. And you will know exactly what you want!