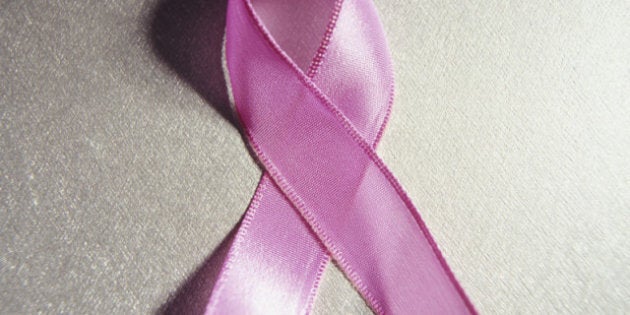 Where does the time go? Jobs family events, and sometimes a bit of introspect all take time and energy. The summer has come and, if the weather is any indication, gone as of this weekend. Last weekend I ran in shorts and a T-shirt... this weekend the long-sleeved T, windbreaker and three-quarter-length pants came out.
I have finished all my speeches for the "Girls for a Cure" and had an absolute blast doing them. Going to these schools, where most of the students are high school aged, you would not think the students would have such knowledge about breast cancer. The last school I spoke at was Queen of Angels. The girls were asked to stand if they had a family member or close acquaintance who had cancer, or was a survivor. I was so surprised to see so many of them stand up. Three quarters of the girls stood up, and it brought a tear to my eye. Why has it touched so many people?
It was then that I realized I was living my new dream; to reach out and inspire as many people as I can. There is no reason for cancer to affect so many people. Take breast cancer, for example. We are raising more money than ever for breast cancer research, and through the many articles I read during the course of a day, I can see the strides that are being taken, and the gains realized towards a cure. But it's important to start talking about the ways we can prevent cancer from happening in the first place.
During my speaking engagements, I was very happy to see the level of interest the girls had in my personal journey with breast cancer, and how important running was during that time. Nobody had told me just how important this lifestyle would be for me, and I sometimes wish I had encountered someone earlier on in my life who would have helped me understand how a healthy lifestyle, including regular exercise, would have a positive impact on my life.
So I am here to provide that insight. It's easy to overlook all sorts of things when we're young. We are strong, supple and invincible. We are easily able to burn the candle at both ends, and abuse our bodies with too much bad food, alcohol or drugs. But even at a young age, we need to be mindful that time can fly. Soon we are married and we have children. During those years when the kids are young, there are some days where a major accomplishment is being able to take a shower. And I have been there... I can remember the days with three girls under the age of six where I would be praying for the clock to hit seven, and they would go to bed. In my small window of peace and quiet, I was less inclined to get out my workout clothes, and wanted only my slippers, a comfy blanket, and the prospect of getting some shuteye myself.
And that time can quickly lead to middle age. Suddenly it's more important to have a family doctor, and talk turns to what medical tests you are starting to have, and exercise and healthy eating start taking a more prominent part in your life. Besides... you can no longer burn the candle at both ends without paying for it in a big way, and half a bottle of wine will leave you snoring on the couch an hour after you finish eating.
So for the start of beast cancer awareness month, I suggest that you get excited about some form of exercise, as exercise may prevent breast cancer. Get a friend and go for a daily brisk walk. See where that will bring you. Invest in that gym membership, and make that promise to yourself when you wake up in the morning; that you will invest in your future, and get out there and exercise. Pay it forward every day.
And for the few days it doesn't happen... don't sweat the small stuff. Just keep going. No matter how young or old you are now, you will be glad you did. It may even save your life!