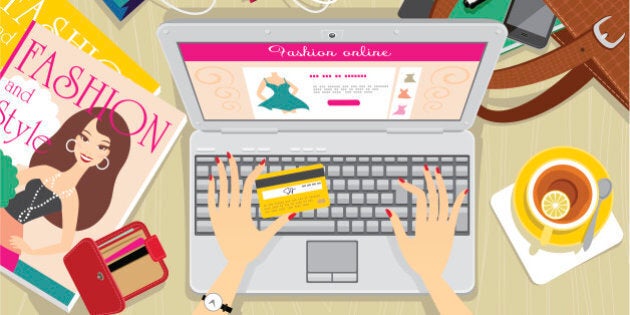 It's well known that the back-to-school season brings peer pressure for kids wanting to fit in by having the "cool" brands for clothes, tech and supplies. But the pressure isn't just on kids -- it's also on parents and their pocketbooks. According to a Retailmenot.ca study, Canadian parents plan to spend more than $300 per child on back-to-school items and a whopping 34 per cent of them feel pressure to purchase trendy items to help their kids fit in at school.
I have two young children; while they are not yet making their own back-to-school shopping lists, I'm already seeing their tastes and wants becoming more particular. And from conversations I've had with friends and families, the pressure from their kids to purchase the latest and greatest only intensifies as they get older.
So how do you manage your kids' expectations while managing your wallet?
Working for a major e-commerce player for 10 years, I've become an online shopping expert. I see more consumers doing their shopping through online marketplaces like eBay to take advantage of its spectrum of value -- the range of inventory choice at different price points.
It's easy to find a variety of back-to-school must-haves online with different price tags; here are three examples that will help you balance your kid's wish lists with your budget.
When it comes to fashion, brand is often very important to kids. While it's hard to get around purchasing clothes and accessories off-brand, kids are likely less concerned with condition and age, particularly with the rise of vintage. Consider getting a genuine, name-brand bag, but previously used -- you're still getting the label, quality and style, but at a more reasonable price point than buying it brand new.
Also, new fashion trends are always emerging, but there are fashion basics that never go out of style like aviator sunglasses, jean jackets and white sneakers. You can often find great deals on fashion staples online, as retailers often have large inventory on the tried-and-true basics. With the money you save here, you might be able to splurge on something else like a trendy shirt, so your kid is covered and on-trend for the season.
I'm a big believer in gently used technology for younger children. If they are really keen on an iPod, instead of buying a shiny new one that they are going to scratch up in a day, look for gently-used options. Online marketplaces are a perfect destination for these, and you can pay a fraction of the original item cost if you also look beyond the latest releases and at older generations.
For teenagers, aesthetics might matter more, so look for refurbished tech items -- products restored to like-new conditions, but with a much smaller price tag. Many name brand and reputable tech sellers are in the refurbishing business, where they test, grade and restore products to mint condition and also offer warranties.
School supply lists add up fast, from backpacks to notebooks to lunch bags and more. Do your homework ahead of time and compare big retailers' online specials for their popular new items. Many of them participate in seasonal deal promotions through online marketplaces, or promote through their social channels, so try to search beyond your usual URLs.
Finally, set aside some money for that second wave of back-to-school shopping. A Cardlytics back-to-school study found that the buying season has two peaks -- one before school starts and a second one later in September driven by students observing new trends at school. Kids are likely going to come back asking for new gear, so for non-essentials, wait a week or two to purchase them brand new at discounted prices from retailers looking to get rid of extra inventory.
And remember, shopping a spectrum of value isn't just for back-to-school -- it's a great strategy for other major shopping occasions, like the holidays, too!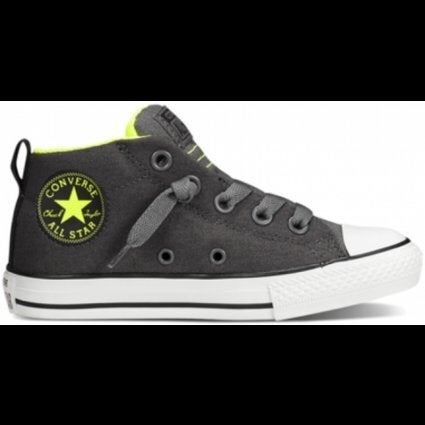 Best Back To School Shoes For Kids