Being a female leader of one of Canada's top e-commerce players, one of the things that comes to mind on International Women's Day is the opportunities e-commerce creates for passionate female entrepreneurs. Recently, I connected with three exceptional female eBay sellers who've taken charge of their own paths to success by harnessing the power of the Internet.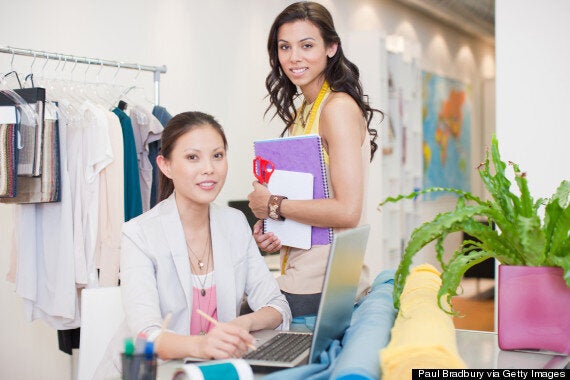 Nadia Shuaib recently immigrated to Canada and, along with changing her citizenship, she changed her career path. Instead of relocating her legal practice, she started an online consumer electronics and accessories retail business. What started as a small, home-based venture quickly grew into a successful multi-channel operation with full-time staff as well as warehouse and retail space.
Christine Deslauriers was no stranger to male-centric industries, having had a successful career in arctic mining. She gave up that lucrative work to pursue her dream of being her own boss. Starting online, she established a micro-multinational business selling skating gear and athletic apparel to customers around the globe. Building on her online momentum, she opened a thriving physical store in her small hometown.
Finally, Kimberley Wotherspoon, an online sales manager for a hardware and building supply business, is an intrapreneur: someone who demonstrates entrepreneurial behaviour within a larger company. Hired to increase the business' online presence, she identified untapped markets, increased sales and, as a result, created a niche role for herself by leveraging her e-commerce knowledge.
Women have come a long way in the last hundred years; it's great to celebrate that progress.
These women have inspiring stories, and I wanted to hear more. The following is a condensed version of our conversations.
AS: How do you define success for your business or your career? Has that changed over the years?
NS: Early on, success meant merely surviving. But now I see success as being able to provide jobs, support my local community, and adding value however small it may be.
CD: Success is enjoying your job, and I do. The day it stops being enjoyable, I'll have one big sale and move on to the next thing!
KW: I fell into e-commerce as a way to work from home in a rural area. When I moved back to the city, I applied these skills to build my career. For me, being successful means having career options, staying competitive and enjoying what you do.
AS: I'm sure there are many, but what is one of the successes in your career that stands out for you?
NS: Meeting and being congratulated by Justin Trudeau for winning an eBay Entrepreneur of the Year award was an amazing moment. Everyone on my team is fairly new to Canada, so having our Prime Minister hear about our business was an especially proud moment for all of us.
CD: I've had many big moments in my career, like being the first woman to compete on a winning mine rescue team, or my first solo helicopter flight. However, for me, I value daily small successes, like when log into my eBay account and see the sales that came in from around the world while I was sleeping.
AS: I agree, successes come in every size and they're all worth celebrating. But success doesn't always come easily. What are some of the challenges you're currently facing?
KW: My biggest challenge is staying competitive in an ever-changing online world. It takes a lot of time and energy to not only keep up, but stay ahead.
NS: Everyone has the same amount of time each day to get things done. The challenge is to pick the right things to work on, so I need to make sure I pick wisely.
AS: At some point in your career, you've likely been told "no" or hit a barrier. How do you deal with adversity?
KW: Determination, a strong will and perseverance are some of my qualities that have come in handy. Knowing what you want to accomplish and having good reasoning behind it also helps.
NS: Leaving a career in law to sell stuff on eBay was risky, but it worked out really well. I find that hard work always trumps inexperience. Work hard, take risks and keep experimenting until things fall into place.
CD: I've learned that sometimes a "no" or a barrier is actually helpful. It forces you to look at different options and really focus on what you want to accomplish, which can be incredibly constructive.
AS: Have you ever felt that your gender was a factor in your career path or success?
KW: I've never felt that my gender has been a disadvantage in my current career field. From my experience, if you're knowledgeable and passionate about your job, you'll find success.
CD: Yes, I've experienced times when I felt I was not getting my fair chance because I was a female, but it only propelled me to speak up and ensure I was getting the chance I deserved.
AS: I believe it! But at some point, you've all worked in male-dominated industries. Is it challenging, personally or professionally, to be a woman in a male-centric profession?
NS: My business operates in a heavily male-dominated industry, but I don't find that fact to be a challenge. E-commerce is a great leveler as no one can discriminate based on race, beliefs, or gender.
CD: In the '80s and '90s it was fairly new for women to work in the mining industry, but I was young and didn't know any different. In any environment, you succeed by learning and adapting again and again -- it's an iterative process Working in a male-dominated industry was my confidence-builder.
AS: OK, I wanted to wrap things up on a timely note. We're celebrating International Women's Day this month: What does this day mean to you?
KW: Being able to celebrate you, and who you are!
CD: Women have come a long way in the last hundred years; it's great to celebrate that progress. I see my daughters and know that anything is possible for them, and that makes me feel good!
NS: It's empowering to hear women globally standing up for their rights. There is still a long road ahead, but good things are happening. As Sheryl Sandberg wrote, "In the future, there will be no female leaders. There will just be leaders."
Follow HuffPost Canada Blogs on Facebook