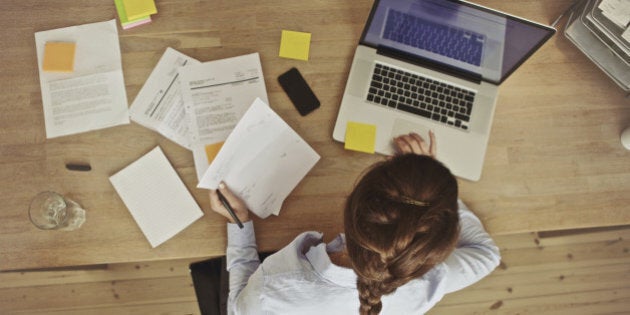 It comes as no surprise that women today are starting and running businesses at an increased pace. According to Industry Canada, between 2001 and 2011, the number of self-employed women grew by 23 per cent and now 47 per cent of Small/Medium Enterprises (SME's) are partly or entirely owned by women. In my 10 years at eBay, I've seen great examples of women creating highly successful and rewarding careers by launching their own online business.
This year's eBay Canada Entrepreneur of the Year winners, who for the first time are all women, are a testament to the female entrepreneurial spirit. Just in time for small business month, I wanted to share these stories of entrepreneurs you might not know, but who are all harnessing online commercial opportunities to build thriving businesses and making their mark on the Canadian economy.
Christine Deslauriers (Entrepreneur of the Year): Christine combined her passion for figure skating as a child with her entrepreneurial drive to build a successful company selling skating gear and apparel online and offline. Her multi-channel business has seen a 470 per cent increase in online sales since its first year of operation.
Vanessa Szabo (Made in Canada Entrepreneur): Vanessa started a business selling Canadian silver coins on her own terms in order to make an income while being a stay-at-home mom of two. She now hosts an average of 150 auctions per month, up 47 per cent over the last six months.
Kimberly Wotherspoon (Exporter of the Year): Kimberly built the ecommerce business for a local hardware and building supply store. Within her first year on the job, she increased daily sales by more than 900 per cent and international shipments now make up 60 per cent of the e-commerce business.
So, what made these women successful?
1. They all started a business based on their passion. Whether it's figure skating, sharing Canadian history or online commerce and exporting, turning your passion into a successful business not only allows you to be profitable doing what you love, but sets you up for lasting success. According to a PayPal study that surveyed female entrepreneurs, 47 per cent of women named passion as their leading motivation.
2. They all thought globally from the start. There's no doubt that getting exposure to, and building connections with, international buyers helped these winners grow quickly and stay competitive, which is especially impressive given their origins in smaller Canadian towns. In this way, these entrepreneurs are much like their online peers: A 2014 report found 99.5 per cent of tech-enabled Canadian businesses export compared to only 10.4 per cent of traditional brick-and-mortar businesses, and the tech-enabled businesses studied exported to an astounding average of 19 markets - that's thinking globally!
3. They all took advantage of existing online marketplaces to their start. Global online marketplaces (e.g. eBay, and Amazon) help entrepreneurs launch and grow sales with low cost and minimal risk. Marketplaces also make it easier to test-market products and pricing without having to invest resources into driving traffic or managing the technical aspects of a website.
Even though Canada, along with the United States and Australia, has been named one of the best places for female entrepreneurship, there is still room for improvement. Thankfully, there are lots of tools and resources the make the journey easier. Online marketplaces, for instance, can break down barriers to trade.
I'm excited to see what the future holds for female entrepreneurship in this country, and what role e-commerce plays in building and growing thriving businesses.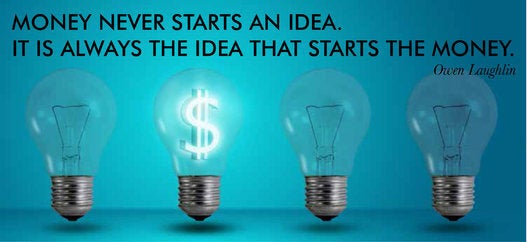 Steps To Setting Up Own Business