nicolamargaret via Getty Images
While Madrid is a city in which you could easily spend a year and not see, do or eat everything, it's also an easily accessible stopover if you're just passing through.
En route to Ibiza last month, I managed to sneak in about 24 hours in Spain's capital city. And it's amazing how much one can accomplish in such a short time with an itinerary. Unless you're the aimless wandering type, a plan is key.
Getting to and from the airport
There are two easy ways to get yourself from Adolfo Suárez Madrid-Barajas Airport (MAD): taxi or Airport Express bus. Taxis have the obvious benefit of being available immediately and offering direct transportation without any stops or the inconveniences sometimes caused by other customers. But it comes with a cost. In this case, it's a minimum of 30 Euros and takes anywhere from 20 to 30 minutes to reach the city centre.
The Airport Express is a fantastic, less expensive alternative. For only five Euros, it takes you from terminals 1, 2 or 4 to one of three stops in central Madrid (two of which are 24-hour-a-day stops). It takes 30-40 minutes to complete one run and there are buses every 15 minutes. Look for the white and yellow shuttle bus, and get more details here. Of course, you may still need to hop in a taxi or use the Metro (subway) to reach your hotel if it's not within walking distance of one of the bus stops.
Accommodations
If you've only got a day or two, put yourself in a location that's close to what you want to see and allows you to do a lot on foot. The Gran Vía is considered Madrid's version of Broadway, but it's got the added benefit of London's Oxford Street or Manhattan's Fifth Avenue because not only is it littered with great theatres, but also terrific shopping and restaurants.
Our stay at the IBEROSTAR Las Letras Gran Vía was nothing short of wonderful and it's smack dab in the middle of everything. Plus, in case your Spanish is as embarrassing as mine, everyone who works there speaks English really well and can help guide you with a free city map available at the front desk. One tip: if the breakfast isn't already included with your booking price, do yourself a favour and add it on. It's truly excellent. The fresh churros will keep you going for hours!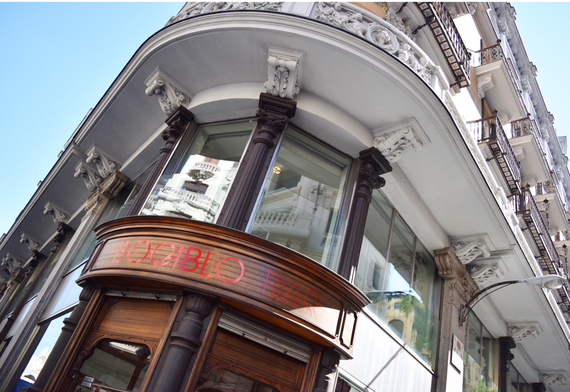 Shopping
You've got limited time and your Euros are burning a hole in your pocket, so focus your efforts on two main streets -- up and down the Gran Vía and anywhere along Calle de Serrano in Barrio de Salamanca. Stores have pretty long hours in Madrid and you won't find them closing for a siesta any day of the week either.
The former is where you'll find "high street" shopping as they call it in the UK, with stores like Primark, Spain's international brand Camper as well as their version of Macy's, El Corte Ingles. Check out Spain's answer to Lululemon at Oysho, which also carries PJs and lingerie; for fashion-forward European-brand shoes, visit ulanka; and don't miss the seven-floor Desigual, with an entire floor earmarked as an outlet.
The latter is nicknamed "the golden mile" because it's home to the world's finest brands like Prada, D&G and Louis Vuitton. Looking for a little local luxury to take home? Stop in at Loewe for the most beautifully crafted purses -- or an interesting leather keychain if that's more in your budget range. There's also Madrid's huge flagship Zara store, which carries so much more than we ever get in Canadian stores.
Eating
You may want to spend all your time eating in the foodie wonderland that is Madrid, but with only 24 hours to play with, you'll need to be strategic if you want to do any sightseeing. Breakfast is often included at hotels here, so fill 'er up and spend your day seeing the city, perhaps needing only a snack-on-the-go to keep you going until dinner. Keep in mind that Madrid is a busy tourist destination, so restaurant reservations are always a good idea.
Must-eats (and drinks) in Madrid include: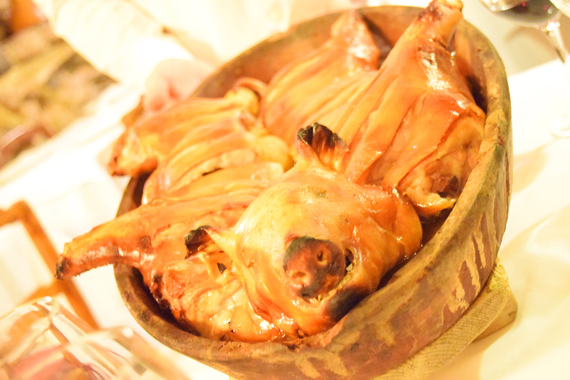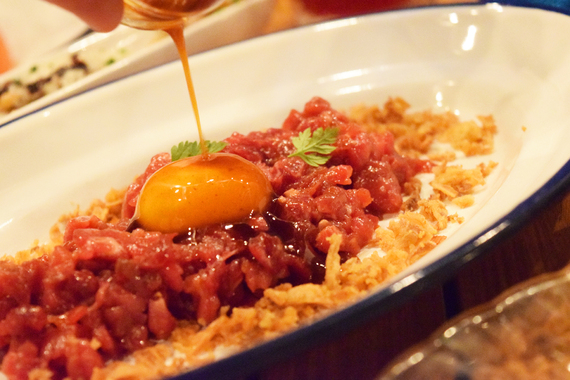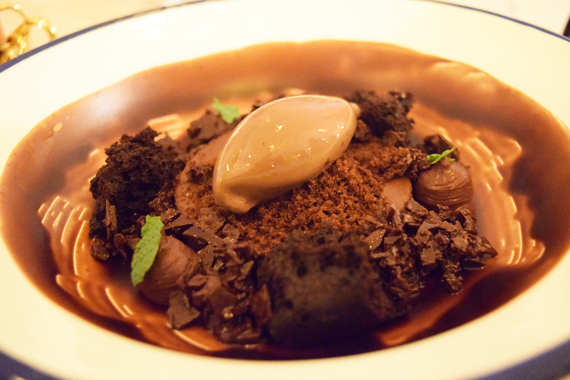 If you'd rather tapas your way through the city, know that the more tourist-heavy areas do tapas differently from the rest of Madrid. In most tapas bars, you order a drink and you get FREE nibbles, like croquetas or a Spanish omelette. If you have to pay for your tapas, consider moving a bit farther out.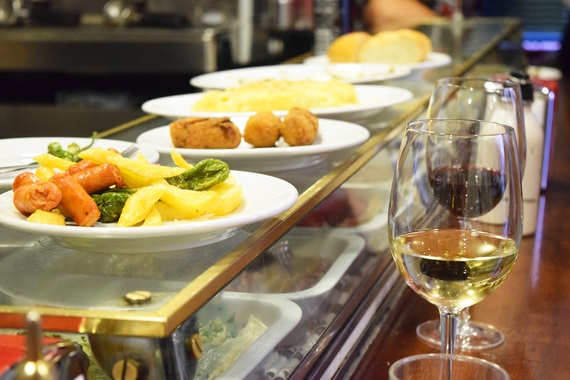 Arts and culture
You won't have time to take in too much of Madrid's rich history, but don't forget to look up as you make your way from point A to B, because the architecture - even in alleyways - is jaw-dropping.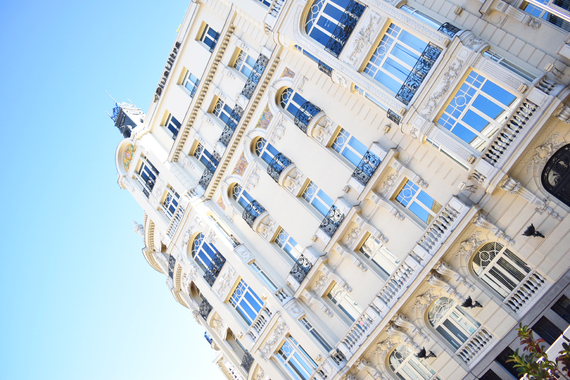 Here are three things you should do:
Nightlife
Since most people don't even start eating dinner until 9 p.m. in Madrid, you'll find that the city's nightlife doesn't really get going until close to midnight. Start off in a fun bar, like Macera (mentioned above), and ask the locals where to go from there.
We had a blast at a small hip hop dance club called Bogui. It was nine Euros to get in and that included an alcoholic beverage. Dance like no one's watching until 4 or 5 a.m.
This city never sleeps, so to make the most of your 24 hours, don't be ashamed if you party until dawn and get on your next flight without so much as a nap.
Photo credits: Andrea Traynor
Follow HuffPost Canada Blogs on Facebook